#MyRunStory – Shelley Hatfield, Run Clinic Instructor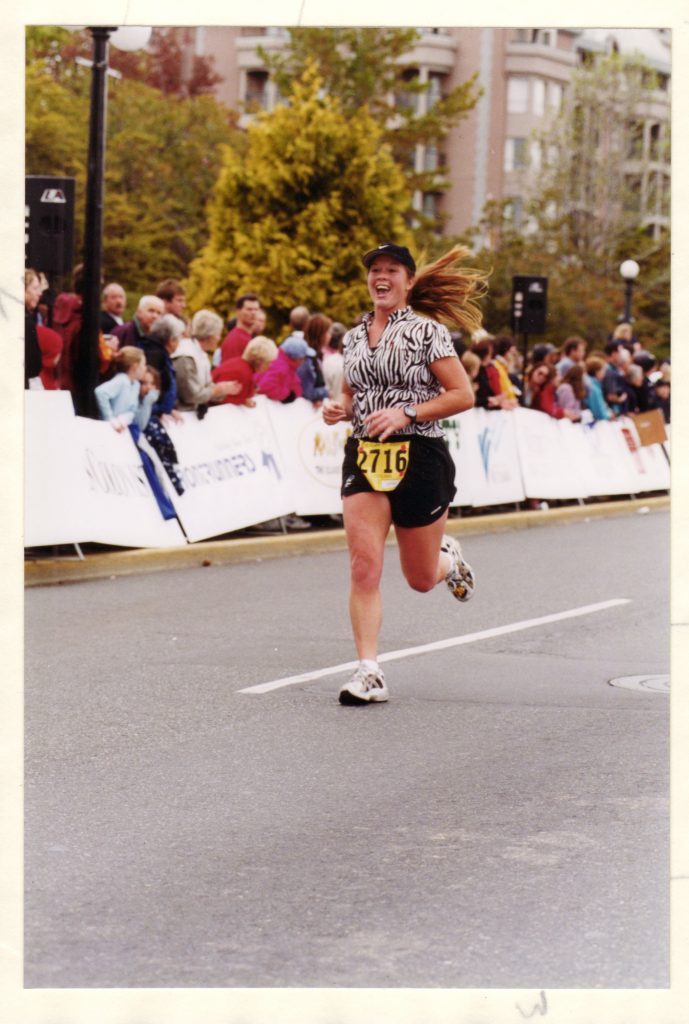 Shelley Hatfield is the instructor of the beginner/10K Abbotsford run clinics with Kintec. She started running over 20 years ago, and has over 200 races to her name, starting with the Vancouver Sun Run in 1997.
Spending many years involved in running communities across Metro Vancouver, taking the next step to becoming a fitness instructor came naturally to Shelley.
She now hosts fun running events every week with her fitness group, Over The Top Fitness. Each week, she invites runners to have fun by planning small activities between miles.
For her, running is her form of meditation; she says it's the time she gets to 'shut her brain off and focus on breathing,' when she can go outside and forget everything for a while.
From 5Ks to marathons, Shelley has trained to do her best for each race. Now, she says, she wants to focus more on helping new runners achieve their goals.
Join a Kintec Run Clinic!
Come run with Shelley in the Fraser Valley this spring!
Registration is now open for Kintec's Beginner and 10K clinics in Abbotsford. All you need to bring is your running shoes and a positive attitude.
Kintec's beginner program features a combination of running and walking to safely introduce you into a running routine. Participants learn valuable tips along the way that will make getting into the rhythm easy!
By the completion of this clinic, runners should be able to cover 3 to 5 km with a balance of running and walking.
Over the course of 10 weeks, Kintec's 10k run clinic will guide you gently to the 10k distance.
There are several pace groups within this clinic – ones for runners looking to improve their time, and others for runners who just want to finish the 10K distance. Whether you are training for your first 10k or training to meet time goals, this clinic is for you!
First-timers can get a free pair of shoes (up to $160 in value) when they sign up! Learn more about this deal and other run clinic offers.