#MyRunStory – Kristin Ohm-Pedersen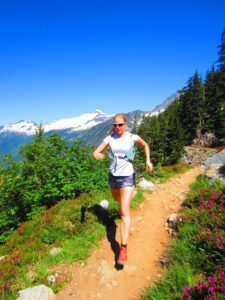 I started running in 2007. I had always been an athlete growing up, but my main sport was volleyball.
Transitioning from an anaerobic sport with a lot of squatting and jumping to the aerobic and endurance nature of running took some time. I quite literally began by running around the block, and I was out of breath. But I persisted, and slowly that block became a kilometre and then two, five and ten.
I had no idea what I was doing; I didn't follow a program or take a run clinic, I just ran. I was going to UBC at the time, and in my Human Kinetics courses, we talked about "the 10% rule" – not increase your mileage by more than 10% – so I did that.
I ran the BMO Half Marathon in May 2007, and was hooked. The next year I ran the BMO Full Marathon. In 2010, I ran my first ultramarathon – the Chuckanut 50km. Since then, I've run thousands of kilometres a year.
Most of all, I enjoy running on the trails and exploring the great outdoors. It's incredible to me that I can cover in a day running what takes most people two to three days to hike. That in no way means I enjoy it any less.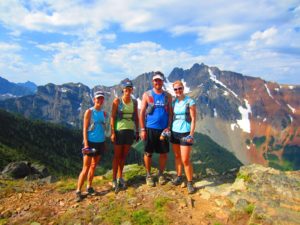 There is something incredibly spiritual about running down into the Grand Canyon with the sunrise, crossing it not once, but twice in the day, and climbing back out with the sunset. You live a lifetime in a day like that. I have been incredibly lucky to have travelled and run all over the world.
I have run 27 ultramarathons, four marathons, and six half-marathons. I've raced in Sweden, Poland, Lesotho, Wales, Ireland, three provinces and at least a half-dozen states. Apart from racing, I simply love heading out for an adventure run; making a 40km push through Manning Park, for example. Our backyard is incredible.
There are plenty more races and places to see, so even if my third-decade legs are slower than my second-decade legs, I'm happy to lace up my shoes and go.
Kristin Ohm-Pedersen,
Kintec Pedorthist, BHK, C. Ped (C)
Curious about run clinics?
Registration is easy, and there are clinics for every activity level. Sign up today!