#MyRunStory – Brenna Degenstein, Run Clinic Participant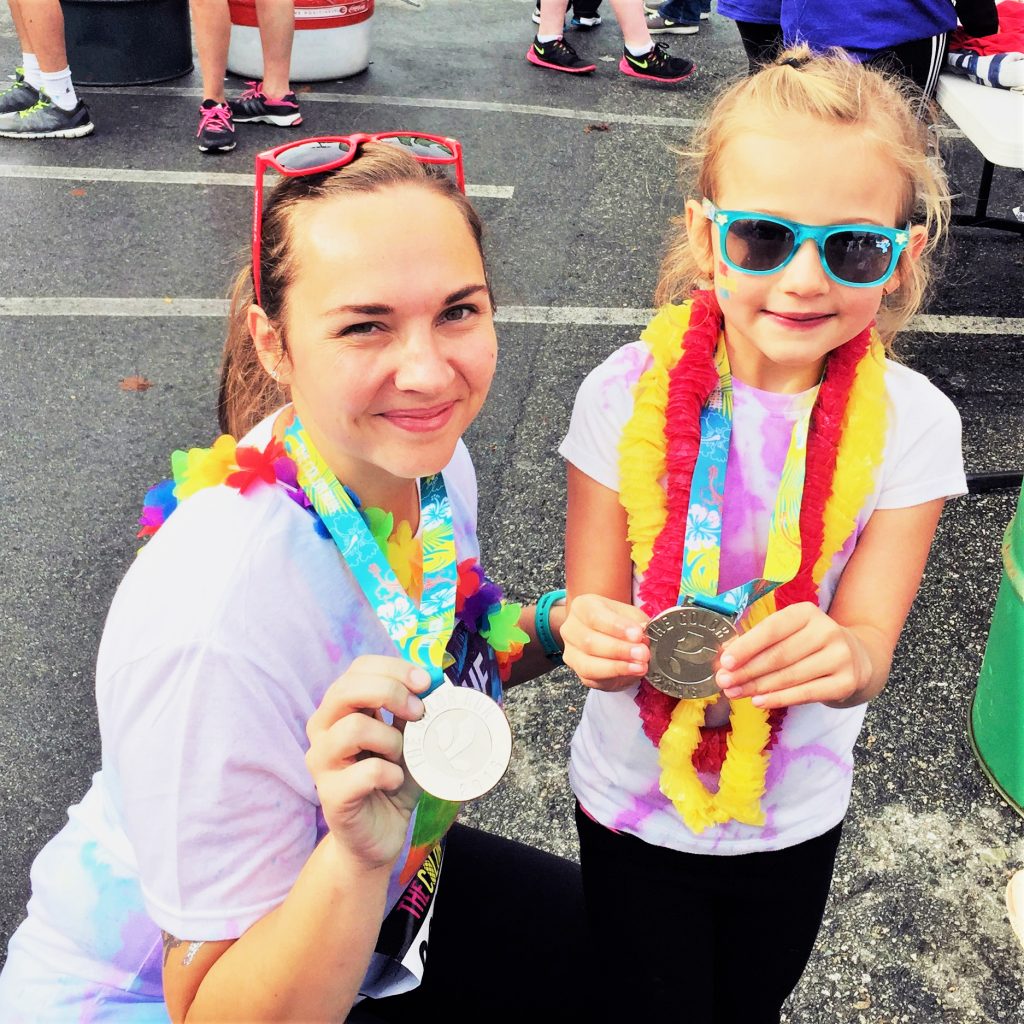 As a busy mom of two young children working full time, there isn't too time left in my day for the gym. At first, I wanted to learn to run because it was quick, easy and cheap; three things all busy moms can relate to!
I started running two years ago. Growing up, my family was not very active. So, I wanted to break that cycle and set a good example for my children. I wanted them to see me be active, get sweaty, overcome challenges, set goals. They might even run with me when they're older!
At first, I didn't love running. I wanted to, but it was a serious challenge. Despite that, I never gave up.
I made it to every clinic and never missed a homework run because I wanted to achieve the goals I had set for myself.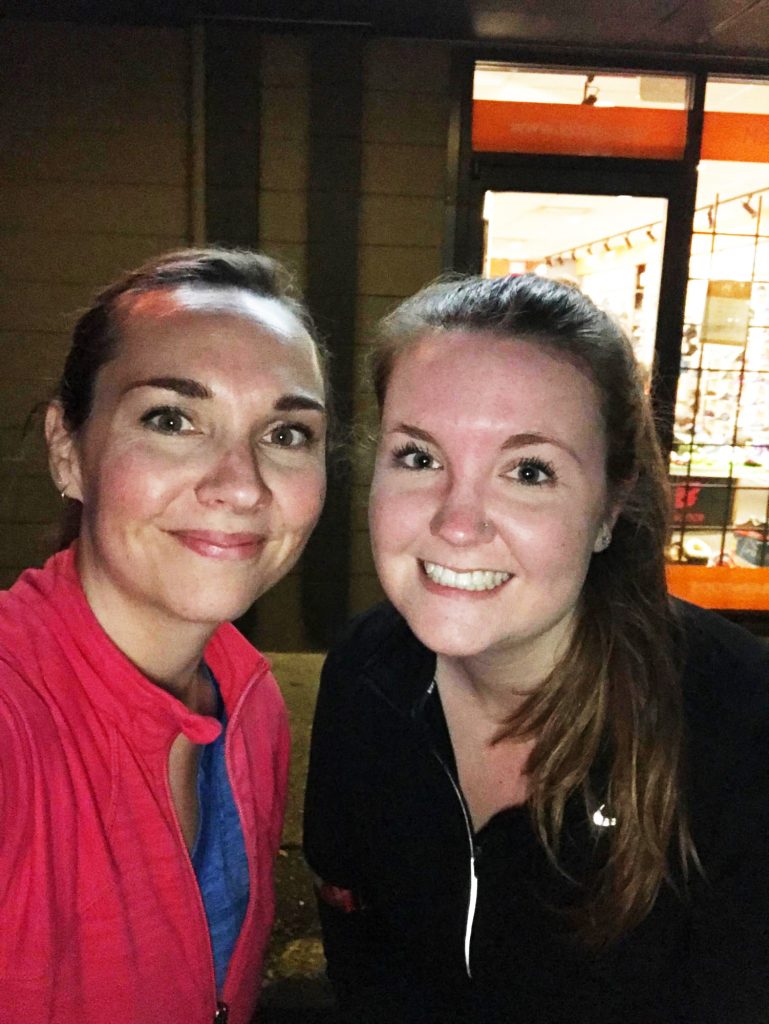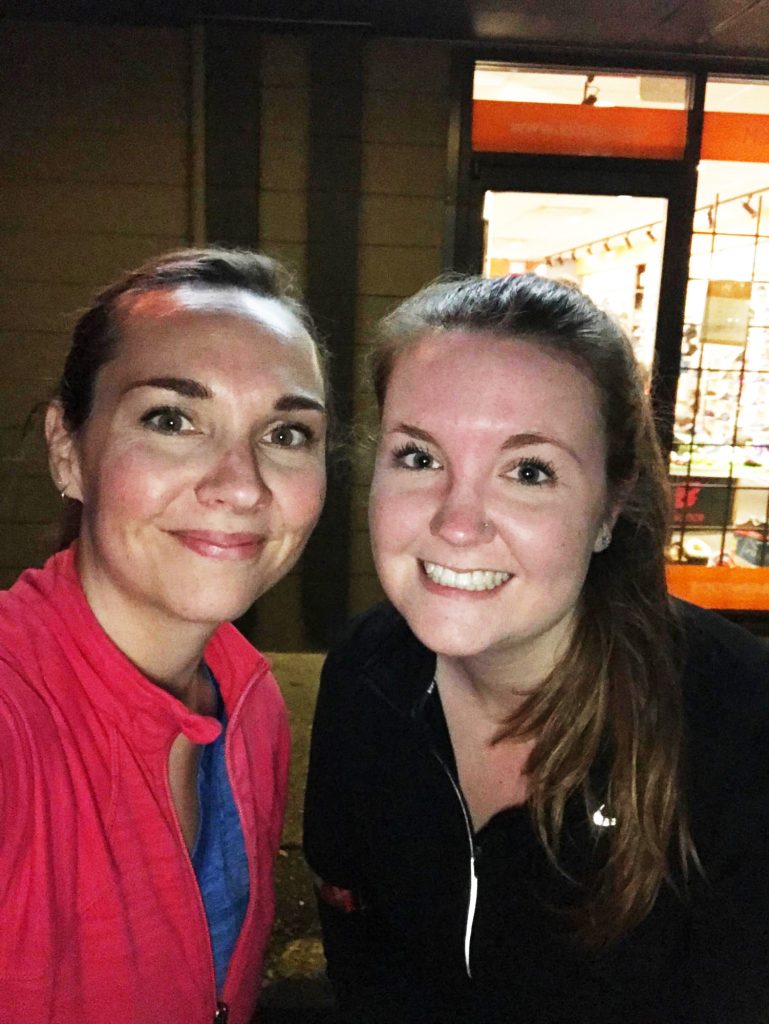 The 'Learn to run 'clinic ended in the summer and I was on my own until the next clinic that started in the fall. For the next couple of months, I continued on my own.
Christi – who is now a run clinic instructor – coached me on how to keep pushing through the summer. I was so proud of myself when I achieved one of the goals! I had to email Christi with my exciting news.
It felt amazing when I ran my first 5k. I knew I could go back to the 10k clinic and accomplish that too.
Two years later, I continue to challenge myself.  Now, I run regularly with my running buddy, who I met through Kintec.
All in all, I'd say joining the clinic was a huge success for me. I never wanted to run marathons, I just wanted to be more active… and I am! Now, I definitely enjoy exercising much more than I ever did before – it's much easier and I have way more endurance.
If you're just starting out and are looking to get more active: don't give up! It's not as time-consuming as you think. If you stick to the program, it'll work for you.
Brenna Degenstein
Run Clinic Participant
Join A Kintec Run Clinic!
Spring run clinics in Maple Ridge, Chilliwack, Langley, Abbotsford, North Vancouver, and Port Moody are starting soon!
Register now and make 2018 the year you achieve your fitness goals. Learn more about the benefits of joining a Kintec run clinic.