Orthotic Use For Soccer Cleats
The fastest red card in soccer history was five seconds. Lee Todd was sent off after commenting on how loud the starting whistle was. Todd's team enjoyed a short break prior to playing down a man for the remainder of the game.
Those who have played a game of soccer know that this isn't typically a sport of many breaks.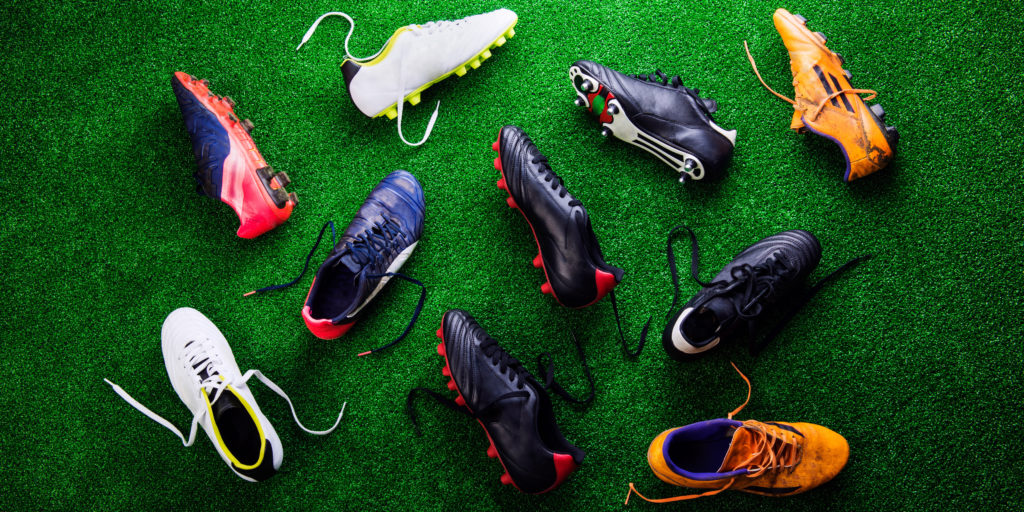 Soccer involves long periods of running, cutting, and jumping in tight-fitting, firm-soled cleats. Due to the nature of the sport, soccer players have a high incidence of both overuse and acute injuries.
Cutting movements in soccer lead to excess stress through the foot, ankle, and knee. Custom orthotics provide arch support to limit excess medial ankle shift and overpronation, which can be associated with plantar fasciitis and Achilles tendinopathy, for example.
Through realignment of the foot and ankle, orthotics help protect the knee from excess side-to-side movements associated with conditions such as patellofemoral pain syndrome. Orthotics can also limit wear and tear on joints by providing shock absorption during running and jumping movements.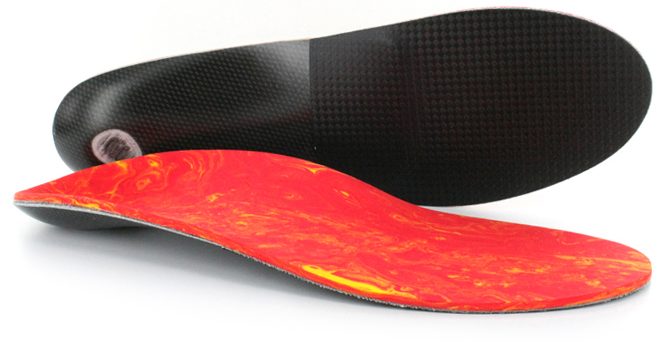 Orthotics for Soccer Cleats
Soccer cleat orthotics have a much different design than orthotics made for linear activities, such as walking or running. The carbon fiber semi-rigid shell allows for more dynamic support. Carbon fibre is slim and lightweight, for a better fit into low profile cleats.
Another game-changer is the top-cover that is made of dense foam to grip the foot even under the most sweaty conditions. There are a variety of top-cover thicknesses to match the cleat depth; however, choosing a cleat that has the right features for an orthotic makes life a lot easier for you and your pedorthist.
There are specific cleats that will accommodate orthotics better than others. Look for a removable insole that will allow more space for the orthotic. Choose a cleat that has a strong heel counter to help hold the orthotic in place and allow for the desired level of correction.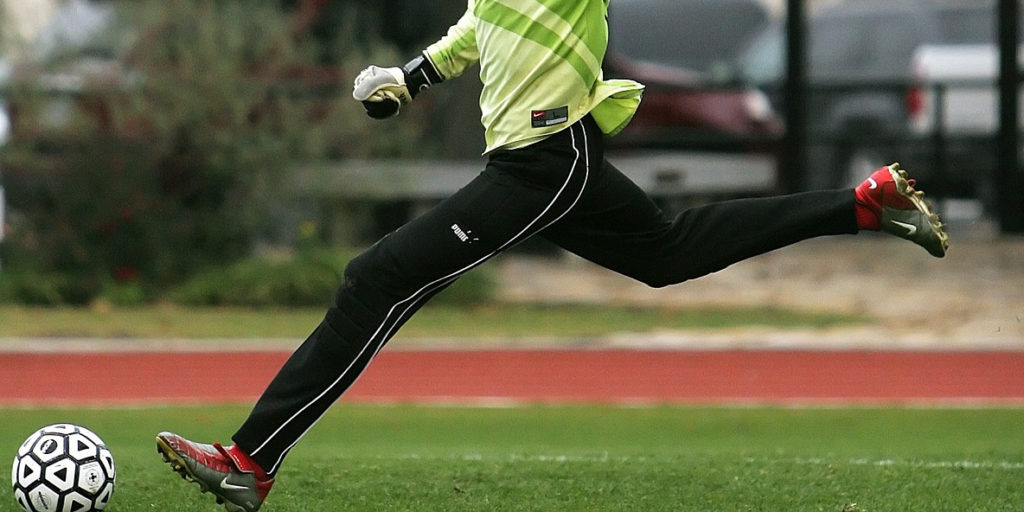 Turf Shoes & Indoor Shoes
Turf shoes are often higher in volume and have more shock absorption than cleats. Meanwhile, indoor soccer shoes are typically a similar fit to a turf shoe but have a gum rubber sole for grip on the gym floor.
Although turf and indoor shoes have more space to accommodate orthotics, it is still recommended to use a soccer-specific orthotic due to the specific movements involved in the sport. If you have experienced injuries in the past, or are concerned about injuries that may be waiting in your future, custom orthotics are a great treatment and preventative option.
Even if you're only looking for some extra comfort on the field, I would always recommend a soccer-specific orthotic for maximum performance even in the most minimal cleats.
Chelsea Brown, B. Kin, C. Ped (C)
Kintec Pedorthist
NEW: Get Your Free 10-Minute Plantar Fasciitis Recovery Guide!