Tennis: Court Footwear and Orthotics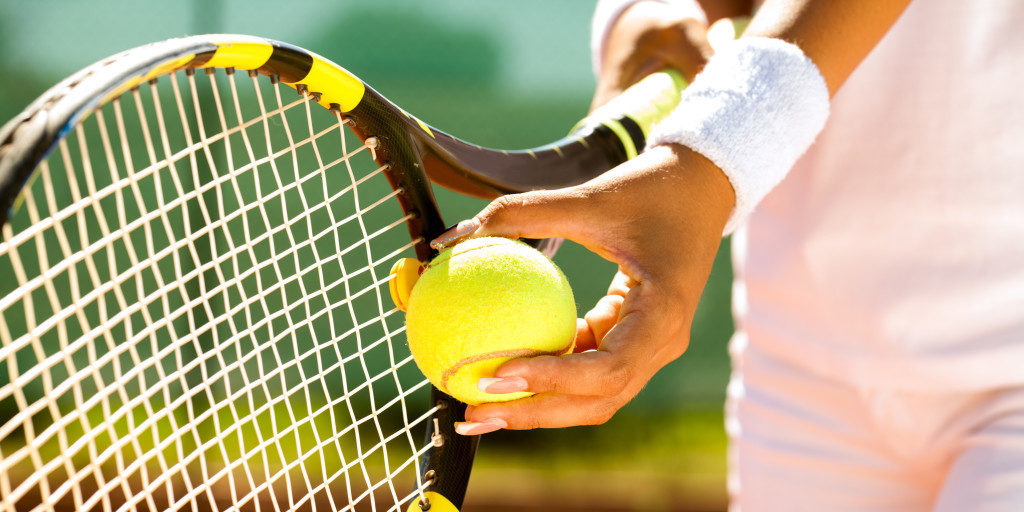 As a sport, tennis is on the rise in Canada. With young stars Milos Raonic, Eugenie Bouchard and Vasek Pospisil, it's no wonder Canadians nation-wide are inspired to pick up a racquet.
In a 2014 national research study, Tennis Canada announced that the sport is growing by leaps and bounds. In the 12 months preceding the survey, over 6.5 million Canadians played tennis at least once. 1.7 million of those are considered 'frequent players' who hit the courts at least twice a month. In children, more than 600,000 kids aged 6-11 played tennis. With this increase in popularity, players need to make sure that they are approaching the sport with the right equipment.
This means having not just an appropriate racquet, but also the right court-specific footwear and potentially an orthotic or insole.
Court Shoes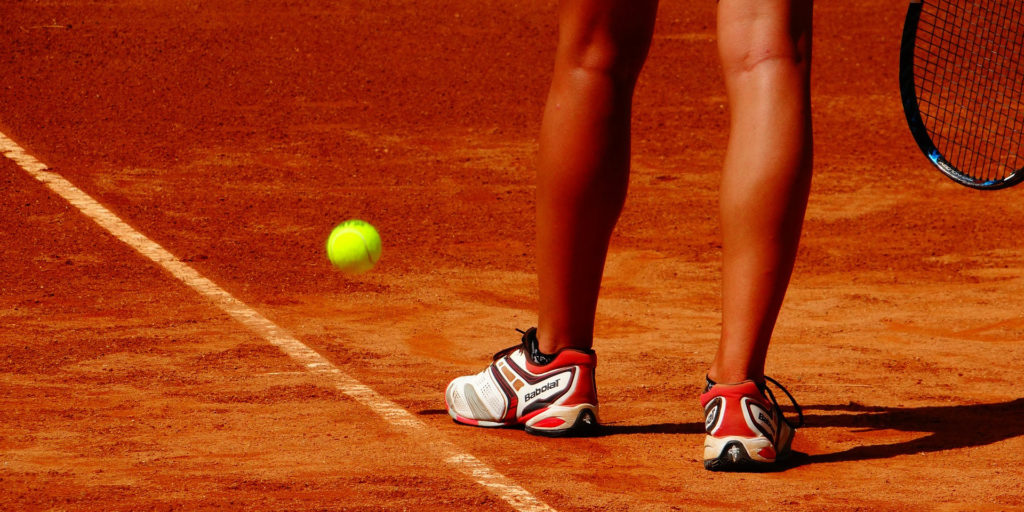 Let's start with court shoes. There are different court shoes depending on the surface you play on.
Grass court (Wimbledon) is the fastest type of court surface due to hard-packed soil and slippery grass which is less firm. As a result, you want a shoe with a good amount of traction. Grass court shoes have little nubs or mini cleats to give you the traction you need. The grass also reduces bounce which means players generally rely more on their serve than with other surfaces.
Hard Court (Australian & US Opens) is the most common type of surface. It allows for a high bounce and a medium to fast-paced game. Due to the firm nature of the surface, you need a shoe with a durable outsole. The outsole patterns are generally in the chevron style.
Clay Court (French Open) is made up of crushed brick, stone, shale or basalt. This slows the ball down and allows for a high bounce. Clay court shoes have a tight tread pattern so even if they pick up a lot of the clay the shoes will still provide traction.
Tennis Orthotics
An orthotic for court shoes is equally specific. Not regarding the type of surface you play on, but because the biomechanics of tennis and court sports are different from those of other sports such as soccer, hockey and golf.
Agility and quick feet are an asset to all tennis players. The sport requires short, quick bursts of motion in forwards, sideways and occasionally backwards directions. Players are required to rely on single leg strength, as they often have to stop, balance and shift their body weight and momentum from one leg to another.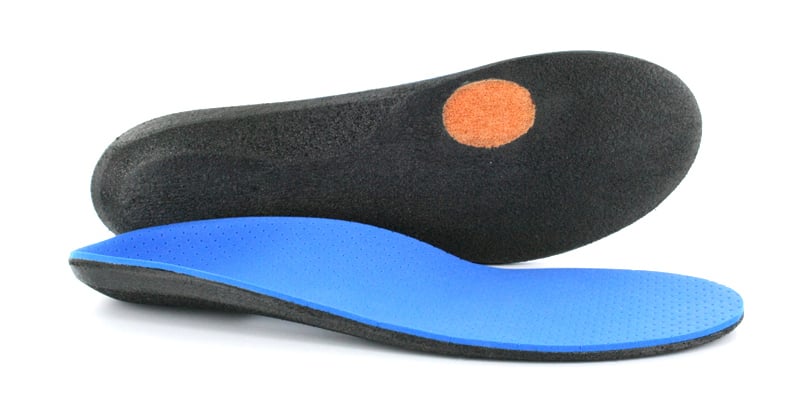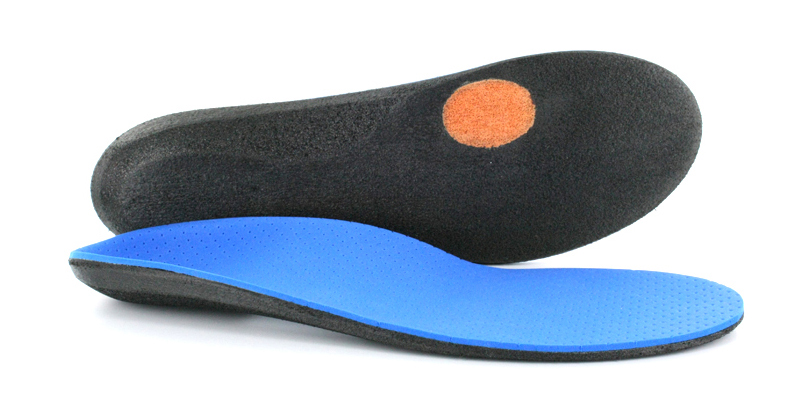 The split step, important in groundstrokes, service return and volley preparation, lengthens the quadriceps, provides a stable base prior to motion and results in a quick transfer of load from one leg to the other. This creates a notable shearing force on the foot and shoe. Studies at the University of Western Australia are currently looking at the correlation between effective knee flexion-extension during the service action and concurrent lower loading of the shoulder and elbow.
Custom orthotics for tennis are a light-weight, durable design. While the components will change depending on each individual's needs, there are a few things that remain standard throughout. Forefoot materials include a high-rebound rubber which helps with forwarding propulsion, cuts shearing forces and provides durable cushioning.
The topcover is a micro-perforated, high-density foam that is breathable and lightweight. Overall, a court orthotic is designed to improve ground contact and stability during your game.
Kristin Ohm-Pedersen
Kintec Pedorthist