Mid-Season Update from the Bobsleigh
Start to the Season
This bobsleigh season hasn't started or gone like I expected. After sliding in Whistler all last winter I made the move and relocated to Calgary to train at the main Training Facility for Bobsleigh Canada.
Here in Calgary we have access to an indoor Ice House, which allows us to purely work on our push starts, which as a Brakeman is our essential component to the sport. We are the engine for the sled, utilizing as much speed and power as we can at the start of the track to generate speed the rest of the track.
Unfortunately, to start the season, I had an initial ankle injury. This took some time to heal but eventually it sorted itself out with rehab, stretching and icing.
I have had the fortune of meeting some amazing sliders while here. Between the Australian Team, the Jamaican Team, the Brazilian Team and of course Team Canada this place is filled with some great humans!
Racing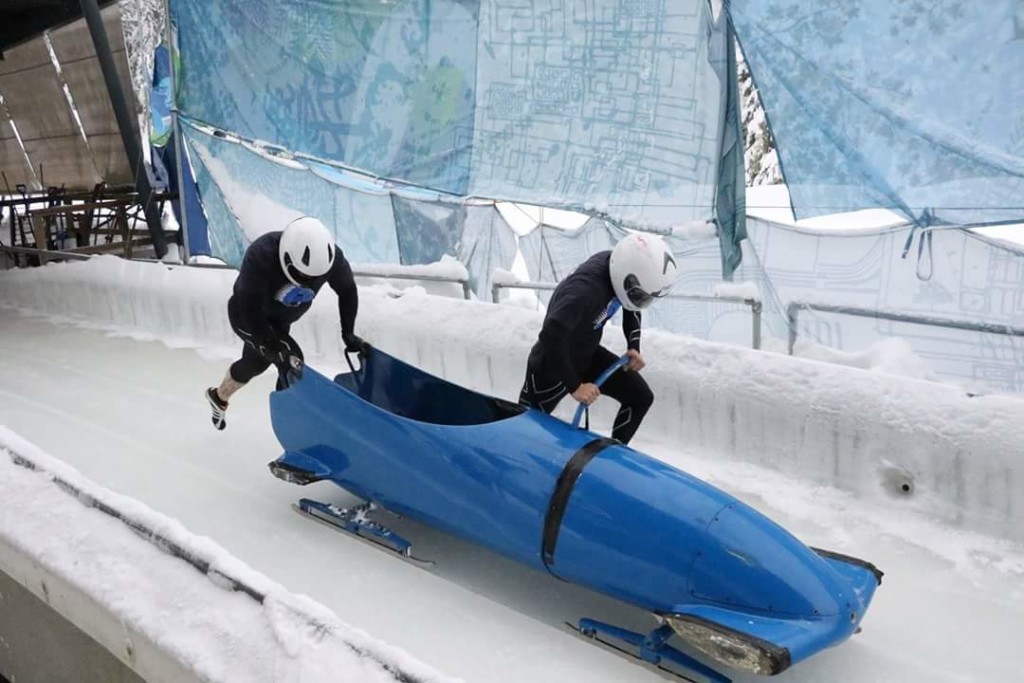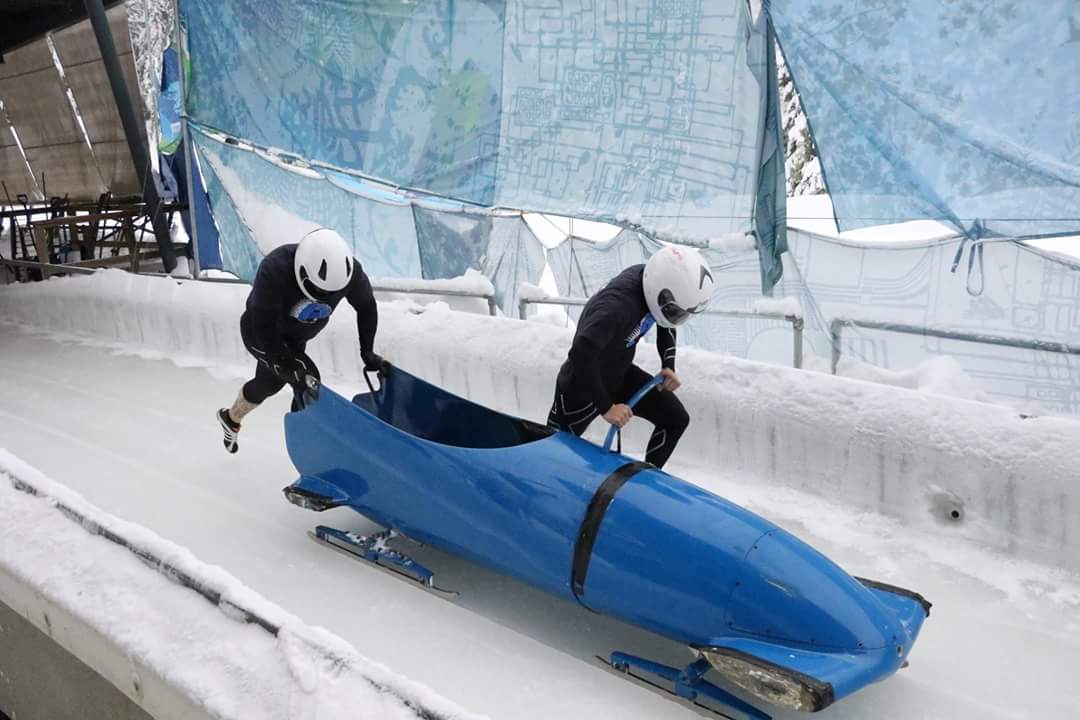 I recently was in Whistler to Race in the First and Second BC Cup Races. Race number one was as exciting as Sliding Races can get. After the first of two runs our sled was leading by one hundredth of a second. After the 2nd run we ended up finishing 2nd by two-hundredths of a second to Tom Samuel and his Jamaican Brakeman Marvin Dixon. Tom was a mainstay on the Canadian World Cup team for many years and was the Official Forerunner for the 2010 Winter Olympics in Whistler for the two and four man races. His Brakeman Marvin recently competed for Jamaica in the 2014 Winter Olympic Games in Sochi.

Race number two was both a learning experience for me and a disaster. On our first run, we had a great push, then as I went to load in the sled my spike caught the ice, my left knee hit the back of the sled and I was violently thrown to the ice. Due to me not getting into the sled we were automatically disqualified. Fortunately, my pilot was able to guide the sled down the track without crashing. Always something with this sport!
Up next is the possibility of Forerunning at the World Cup Races in Whistler January 18-22nd, then finish off the season with some races here in Calgary!
Steve Stredulinsky
(Steve Stred – Brakeman)
Kintec Sponsored Athlete