5 Common Hockey Injuries
With the summer months in the rearview mirror, its time to sharpen the skates and get the hockey stick out. As most neighbourhood rinks fully booked, hockey is a popular sport across all ages and skill levels. With the athletic and physical nature of the sport also comes the risk of injury.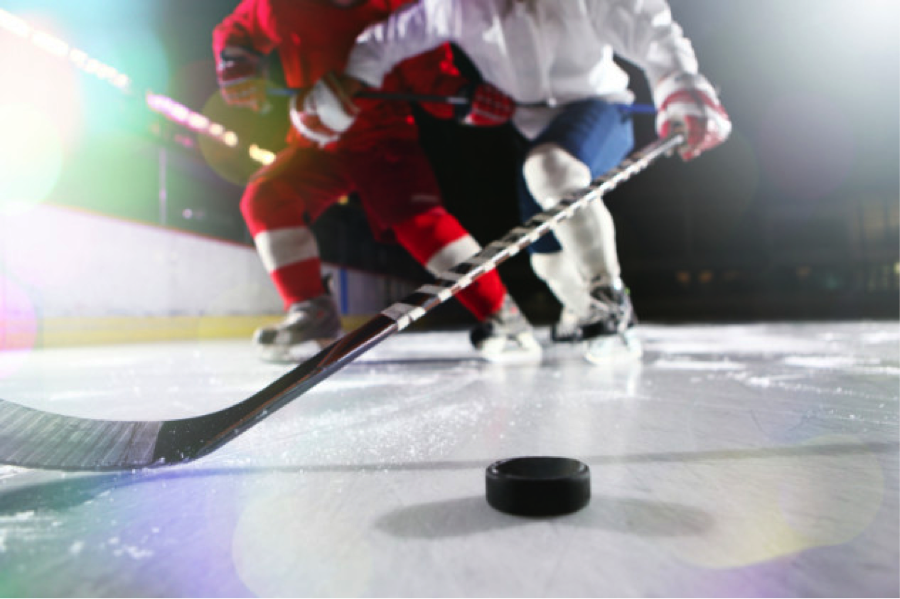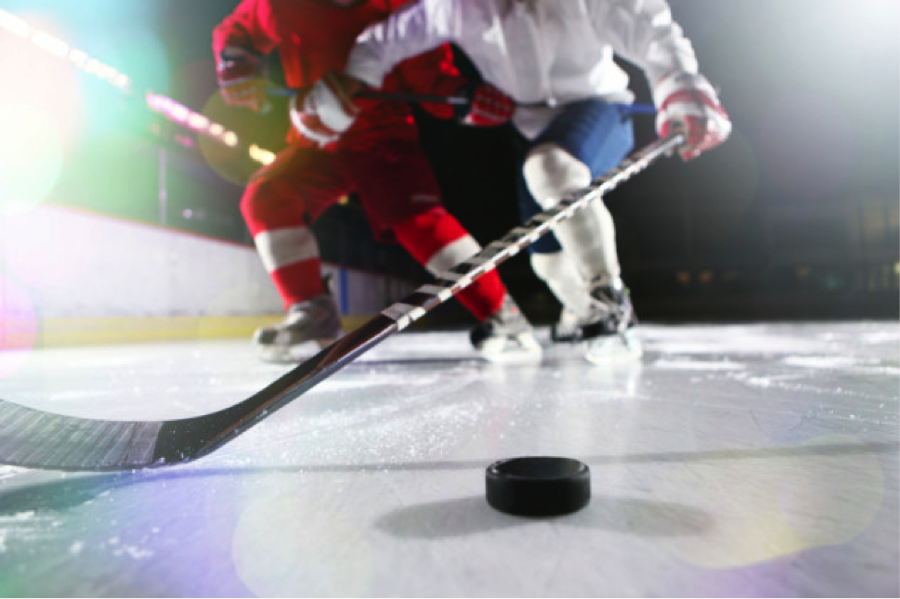 Below is a list of the most common hockey injuries you may see with players.
Concussion
Concussions in hockey have been a very hot topic of recent memory. With high profile players such as Sidney Crosby missing significant time with a concussion, it seems there has been more media attention around the issue lately.
Concussions are probably the most common but least reported injury that one can sustain one the ice. Contrary to popular belief, a concussion does not need to be a knockout blow or bone-crunching hit into the ice. It can also occur from smaller trauma to the head such as a stick or elbow. Symptoms may include headaches, nausea, dizziness, balance issues, mood changes, along with a multitude of other symptoms. Symptoms may persist anywhere from a couple of days to several months, and if you suspect you have a concussion it is best to seek medical advice immediately.
Shoulder Separation – AC joint injury
With hockey being a contact sport, the prevalence of shoulder injuries is quite high. Most often seen is Acromioclavicular (AC) joint injuries, or more commonly known as a shoulder separation. This can occur by taking direct contact into the shoulder via a player, into the boards or onto the ice. An AC joint injury can be anything from a sprain of the joint to a complete tear of the involved ligaments.
READ MORE: The Benefits of Skate Orthotics
Knee Ligament Injuries – MCL
Medial Collateral Ligament (MCL) injury is caused by overstretching the ligament on the inside of your knee. Healthcare professionals separate this injury into two categories: contact injury and non-contact injury. A contact injury can be a player falling into you, an awkward fall onto the ice or into the boards; whereas, a non-contact injury can be a quick change in direction that puts an increased amount of stress on the inside of your knee.
Groin Strains
Groin strains in hockey players can include a wide array of different muscles that can be affected. From strains to the hip flexor group and the adductor group, all common groin injuries are usually a result of quick movements and change of direction by the athlete. Not only can the injury be attributed to the action on the ice, but also underlying muscle imbalances can put athletes at higher risk for this type of injury.
High Ankle Sprain
Ankle sprains are not overly common in hockey players. However, the one ligament that remains unprotected is the Anteroinferior Tibiofibular Ligament (AITFL). Many people more commonly call this the 'high ankle sprain.' An injury to this ligament is usually caused when the skate gets stuck in the ice or against the boards and the foot twists outwards. In more severe cases it may also be associated with fractures of the lower leg bones.
READ MORE: Orthotics Can Help Improve Your Winter Fun
With the wide array of injuries that can occur with hockey, it is best to make sure you complete a proper warm up and cool down before and after your game. If you do sustain an injury it is best to have your injury assessed by a therapist. Don't let those injuries linger; the sooner you have it dealt with, the sooner you can be back on the ice!
Neil Nijjar, BHK, MPT
Physiotherapist, Trailside Physio