3 Ways To #ThinkFeetFirst
Your feet are important; they are at the foundation of everything you do. Whether you're hiking, running, walking, or standing at work, your foot health makes a huge impact on your quality of life.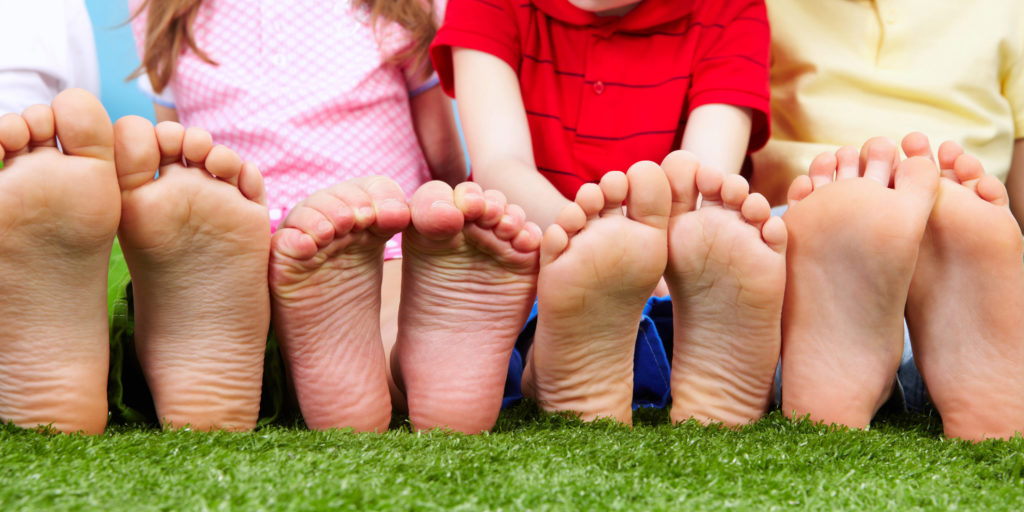 At Kintec, we help you stay active on your feet so you can do more of the things you love. When your feet feel better, you feel better. So why not make sure they receive the care they need?
Approximately 75% of people experience foot-related pain or discomfort at some point in their lives, but many are unaware that the right shoe or orthotic can make a world of difference for them.
How Do You Think Feet First?
Here are three tips to help you and the people you care about make smart choices about foot health.
1. Wear Supportive Footwear For Every Occasion You Can
We're not saying you need to wear running shoes on a first date! (Unless you can pull that off!)
But there are a few situations you may not have considered which put extra strain on your feet, like wearing flimsy flip-flops outdoor and to the beach,  flat/unsupported sneakers while shopping, or socks on hard surfaces in your home.
The average flip-flop doesn't support the biomechanics of the body and feet, has little to no shock absorption, and, when compared to walking barefoot, actually makes the body work harder. Making the switch to supportive sandals will benefit you in the long run, and prevent foot pain.
WATCH: 3 Tips To #ThinkFeetFirst
2. Wear The Right Shoe For Your Activity
Exercise and mobility take many forms. Whatever it is that requires you to be on your feet, look for shoes that are designed with that activity in mind.
A pair of trail running shoes will help you greatly on hikes and trail runs, good road running shoes can be used for runs and walks alike on all hard surfaces, and a pair of supportive home footwear will put a layer of support between you and your hardwood floor.
3. Consider Orthotics or Insoles
25% of all the bones in your body are in your feet. When these bones are out of alignment, so is the rest of your body.
Custom orthotics help correct the alignment of your feet which in turn corrects the alignment throughout the rest of your body. This can help correct seemingly small problems that, left unattended to, may lead to further complications. Visit a Kintec near you and talk to a Fitting Expert today to see if you can benefit from custom orthotics.
Ask An Expert!
If you're curious to know more ways to think feet first this spring, stop by any of our locations in the Lower Mainland! We can assess your walking gait and give you tips to keep your feet happy and healthy, no matter where your adventures take you this year.
Comments