Your Running Time Challengers
When Forrest Gump said, "I just felt like running" in the classic 1994 movie, I think he proclaimed one of the most simple, yet complex truths of good running training: To run well is to feel like running well.
In my experience, when I have had stretches of running I have run a lot and I have generally raced well (by my standards). I mean when I feel like running (à la Forrest Gump) then the motivation to get myself out there running is simply unnecessary as the running itself is the attraction. Running during these times of elated I just felt like running attitudes is oh so good! Racing during these times is also oh so good of course as the good racing is a result of the good run training. But what does a runner do when the time available to run is challenged? Challenged by those things that can interfere with the I just feel like running mindset? Challenged by things like injury, life responsibilities, relationships, travel, other athletic passions, weather?
Well, here is what I tell myself to do:
Keep the Running Passion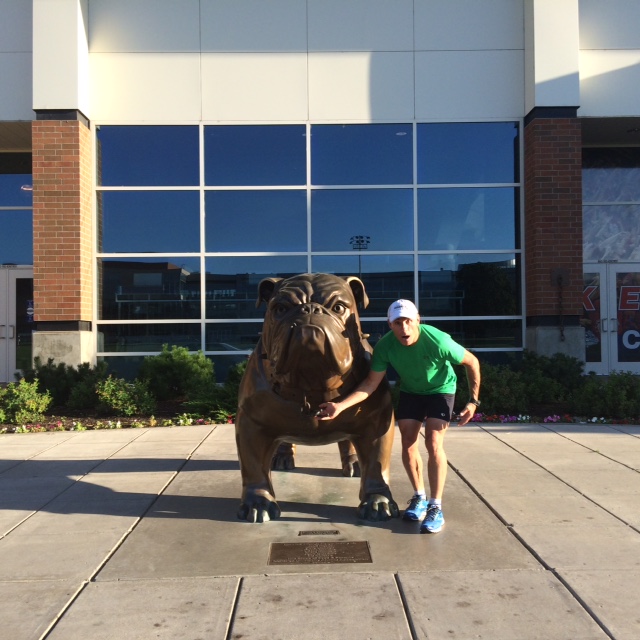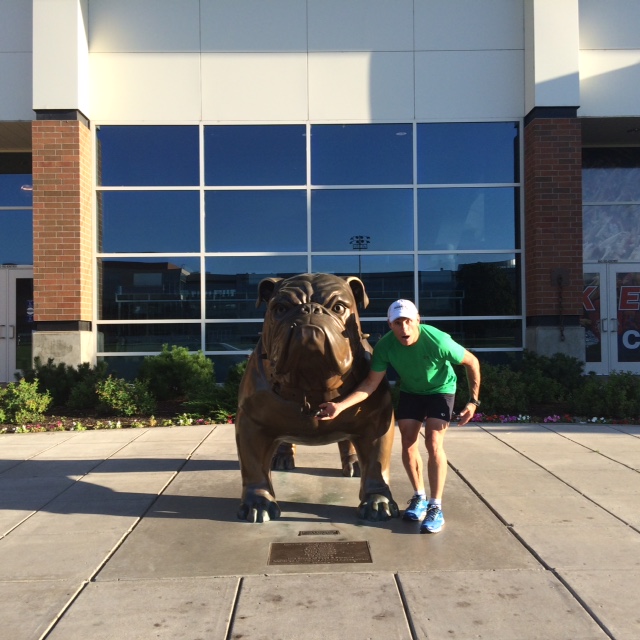 Run when you can as well as you can with as much positivity as you can. That's it.
Face Your Running Challengers
Injury
Get advice from the folks at Kintec! Listen to their advice and listen to your body. Do what you need to do to stay healthy and maintain the "I just felt like running" mindset. If that means rest, then rest. If it means getting a new pair of shoes or orthotics, then go get 'emJ If it means running a new route or with a new group then go exploring!
Life Responsibilities and Relationships
Meet their needs! You will train well when you have as little stress as possible in your non-training life.
Travel
Travel to a place to run. If that's not possible then run and explore wherever you are and take photos! Here is a photo I got while I was out for a run around Gonzaga University in Spokane last week:
Other Athletic Passions (Also known as cross-training)
Embrace them! In the past few years, I discovered the joys of cycling and swimming which led me to two Ironman Canada finishes, several Gran Fondos, and some eye-opening bike races. In these events, I also reacquainted myself with many running buddies from days past as they too were exploring other pursuits. If anyone asks what I am doing these days I say, "I am a runner looking for some fun ways to improve my running." Fortunately, cross-training does that for you.
Weather Conditions
For me, the beauty of running is that you can run in any weather. Prepare wisely and some of your best runs can be had in the most challenging conditions.
Life is complex. Running need not be. In fact, I have discovered that the more simple I keep my running routine the better I run. The better I manage my running time challenges the more I enjoy running. If you have read this blog then thank you for considering my thoughts. I wish you all the best in your athletic pursuits and I hope that your running leads you to the healthy lifestyle that is just oh so good J. I hope to see you at the Vancouver Eastside 10K in September and/or the Vancouver Rock 'n' Roll Half Marathon in October.
Mike Palichuk
Kintec Race Team