Wet Weather Footwear: Picking the Right Boot
We all knew this was coming; Vancouver is staying true to her nature and here comes the inevitable wet weather. No matter, it is time to embrace it by pulling on some rain boots or waterproof leather boots to keep our feet dry with that accidental step into a roadside puddle.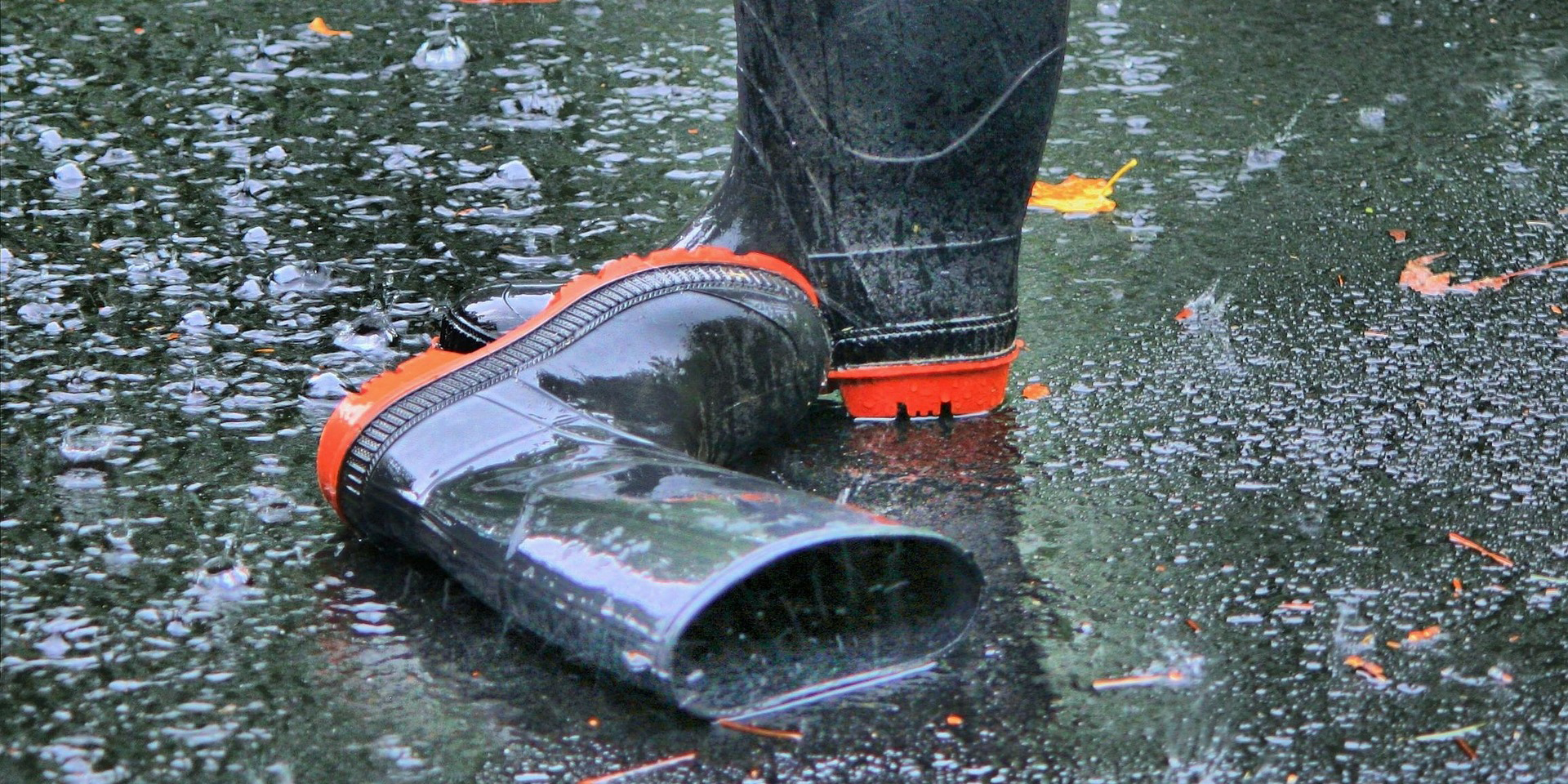 The Best Rain Boots For Wet Weather
Is your leg shaped like a traditional Wellington? I hope not. Most boots tend to fit sloppy due to the generic cut, especially around the ankle, which makes this the biggest challenge. Make sure your feet are not swimming around in the boot as it may cause blisters or increase the risk of tripping. Too tight is not a good idea either, as this would cramp up the toes and create pressure spots.
This indicates the curvature of the front of the shoe and only the front. Refer to the red arrow on the right picture above. Some boots are very flat and that restricts natural toe-off during gait. Make sure there is a good forefoot rocker to allow for a natural transition with walking.
3. Supportive Insoles/Removable Insole
It is no surprise rain boots can be quite flat and due to the roomier toe box, allow for more excessive movement in the feet. Either look for boots with supportive insoles or ones with removable insoles to place your own custom orthotics or over-the-counter insoles. This can also help with heel slip issues. Some brands like Bogs have supportive molded insoles.
4. Good Rubber Tread On Outsole
Make sure your boots have good grip, to prevent slipping and sliding on the wet ground.
Adjustable uppers such as laces, straps or Velcro allow for a better fitting shoe as you can tighten it up to get a secure fit. Obviously, this would be harder to find with a gumboot. The pictured example is the Sorel Tivoli.
Encasing your feet with rubber means that there is no breathability and it can get a little soggy in there with sweat. Wear socks with good moisture wicking properties such as wool socks. Merino wool socks also help to regulate temperature. There are also other styles made with synthetic fibers which would provide the same properties.
Also, if you are wearing waterproof leather boots, make sure you treat them with waterproofing sprays or waxes to enhance their longevity.
Mei Poon
Canadian Certified Pedorthist, Kintec Richmond