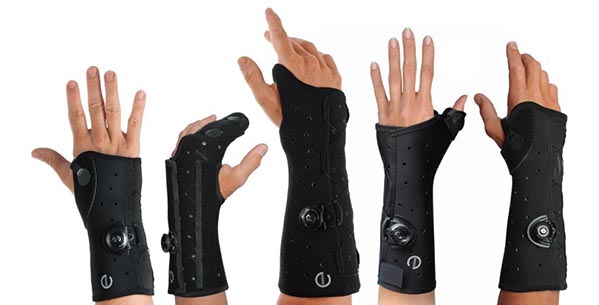 Upper Extremity Bracing
A wrist or elbow injury, whether it be acute, like a fracture, or an overuse injury, such as carpal tunnel syndrome, can be debilitating and may seriously hamper someone's ability to function day to day.
A brace or support may be a helpful part of the treatment and recovery plan. It may surprise you to learn that Kintec offers an ever-expanding lineup of high-quality wrist and elbow supports. These products are not yet available at every Kintec location, so it is best to first contact the store nearest you to inquire about their availability.
Kintec carries a wide variety of wrist braces to assist with the recovery or treatment of many common wrist injuries. From wrist sprains to fractures, to overuse conditions like carpal tunnel syndrome, there is a wrist support suitable for everyone. Some Kintec stores also carry paediatric wrist braces.


For those needing only a minimal level of support, the Med Spec Compressor may be just what is needed.
Flexible plastic supports on both the front and back side of the hand, and a wide compressive elastic strap provide just enough support for those with minor injuries.
The short length also makes this brace a favourite.
Kintec offers the Kintec Actifit wrist support for injuries such as wrist sprain or carpal tunnel syndrome.
With aluminium stays on the front and back of the hand, this brace offers more rigid support for those individuals who need to keep the wrist immobilized in a neutral position.
The aluminium stay in the palm of the hand is contoured for patient comfort and can be moulded further to eliminate any pressure points.
The lace-up pull closure allows for an adjustable fit to accommodate for swelling.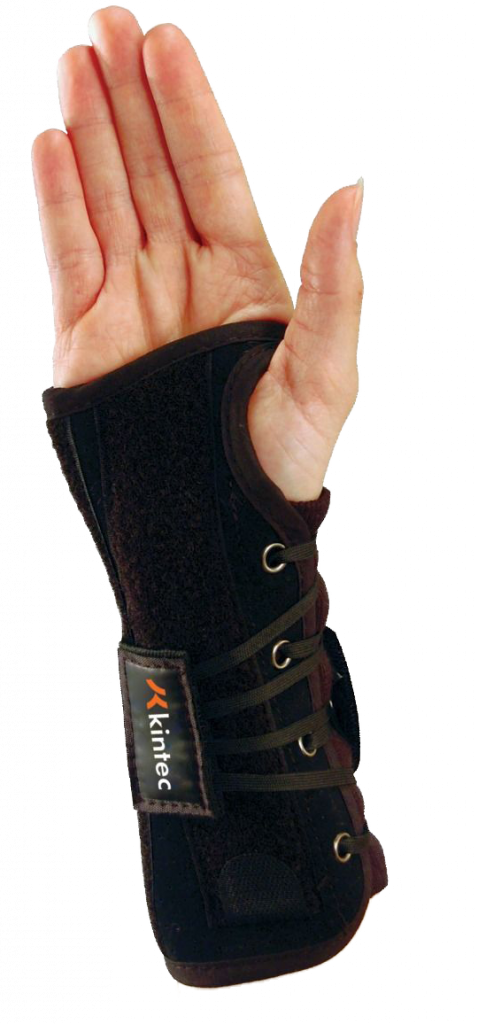 If you need a brace to stand up to lots of use, select Kintec locations carry the Donjoy Exos bracing system.
The Exos technology allows a clinician to mould the brace directly to the patient for the best possible fit, comfort and stabilization.
The thermoformable material is lightweight, waterproof, can be easily cleaned and is radiolucent.
At this time, select Exos products are available at the Vancouver and Maple Ridge locations.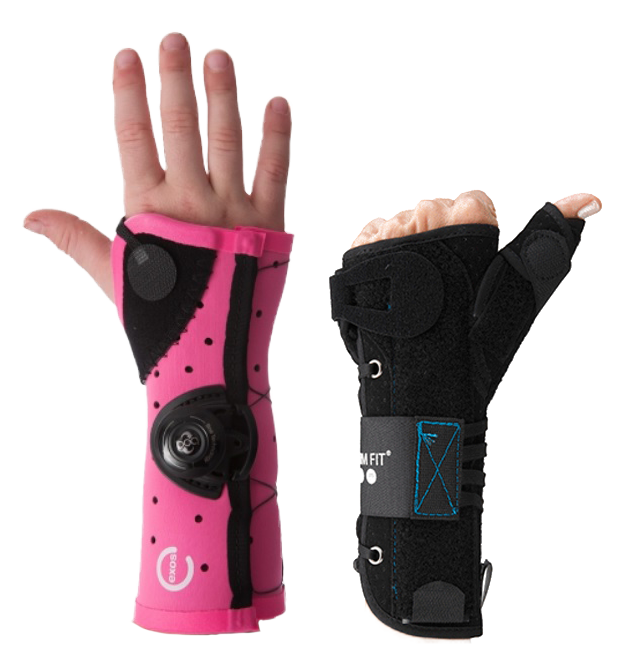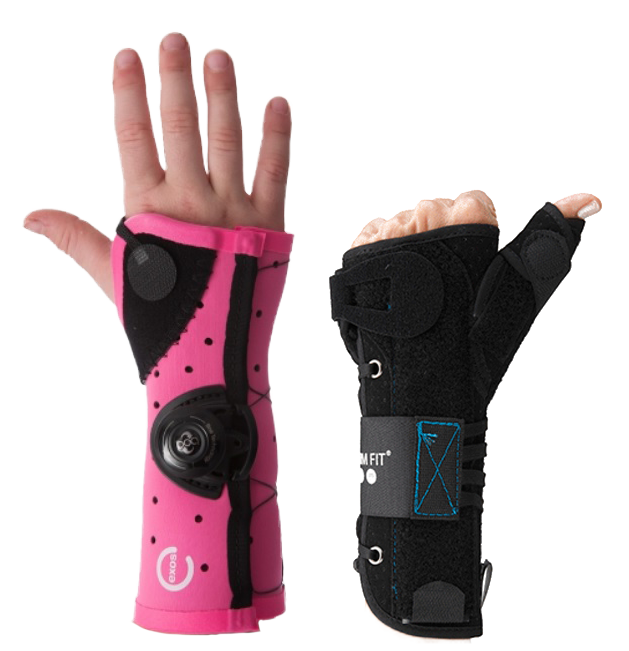 Only the Kintec location in Vancouver carries two wrist braces for our littlest customers.
Paediatric medicine is now favouring wrist braces instead of casts for stable fractures, such as buckle fractures.
The Donjoy Exos paediatric short arm fracture brace is ideal for this situation; the splint is moldable and moldable for the ultimate fit.
It is also radiolucent, so no need to remove and reapply messy casts for the follow-up x-ray. Plus, it's waterproof! So, no need to miss out on any summer fun at the beach.
Kintec's Vancouver location also carries a non-customized wrist brace for paediatric customers.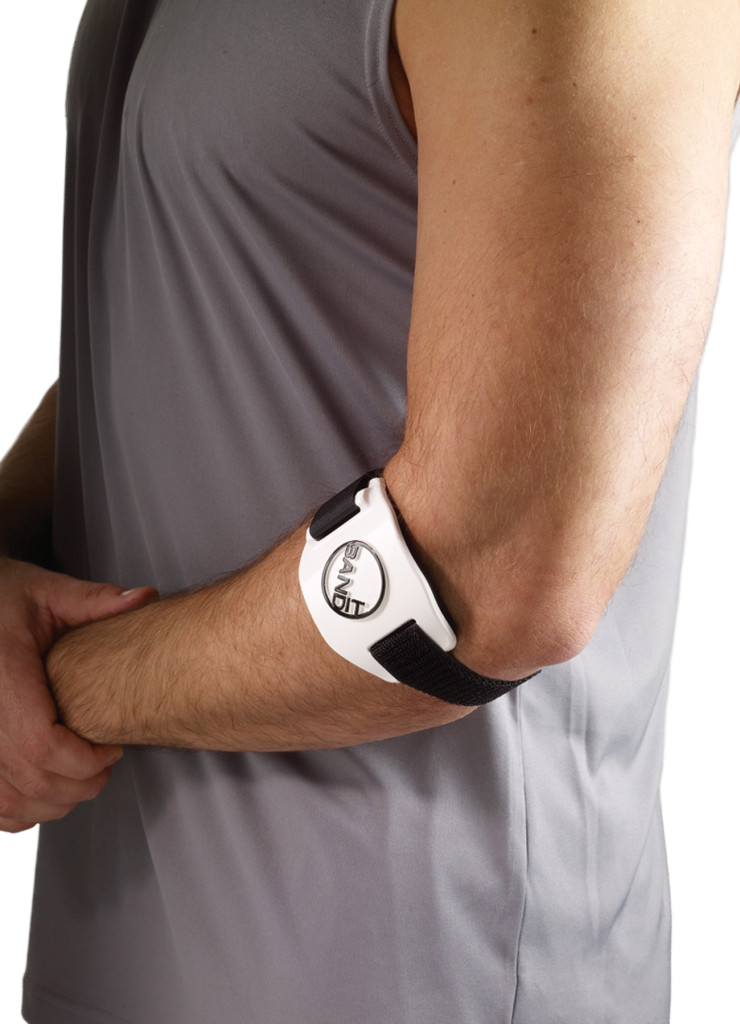 Kintec carries several braces and supports for elbow injuries.
The most common elbow injury we see at Kintec is elbow epicondylitis, also known as golfer's elbow or tennis elbow.
The most helpful bracing treatment for this condition is the Band-It elbow strap. It is designed to compress the muscles and tendons of the forearm.
This reduces the tension of the muscles as they attach to the epicondyle. Also, this action can assist in reducing inflammation and irritation of the area.
For customers looking for some compression and massage of the muscles and tendons in the forearm, the EpiTrain by Bauerfeind might be ideal.
It doesn't provide the same direct pressure that the Band-It provides.
But, the compression knit material and built-in visco-elastic pads stimulate the muscles and aids in healing.
This brace can help with Epicondylitis (e.g. tennis elbow, golfer's elbow), osteoarthritis, post-operative or post-traumatic irritation, tendomyopathy, post-elbow arthroscopy, elbow strains or sprains, chronic swelling, and edema.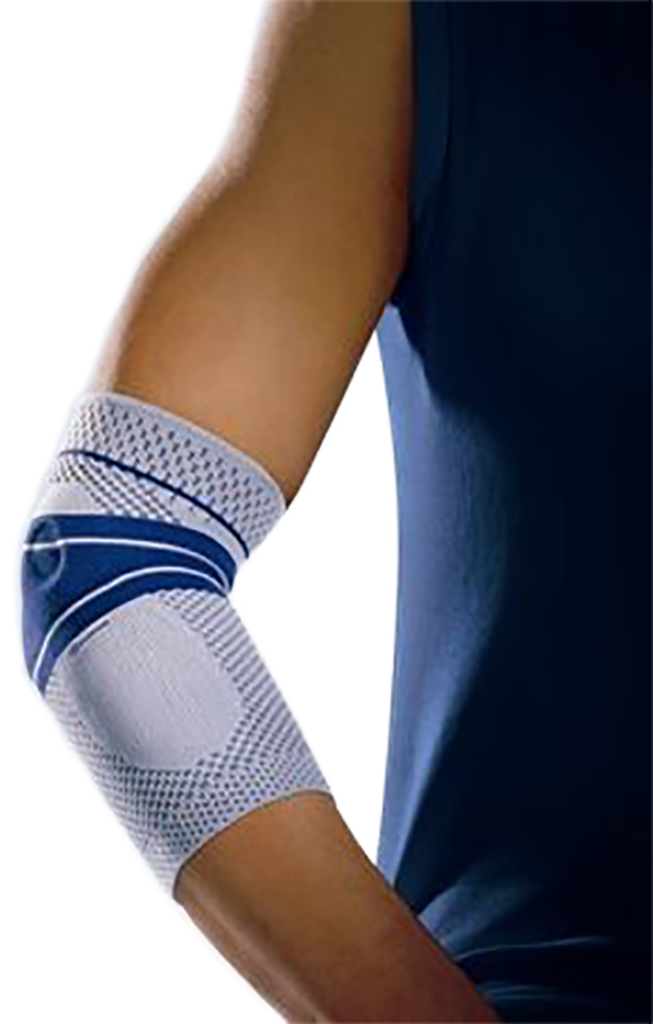 Kintec is known for its wide variety of lower limb braces, supports, and orthotics. However, we are also actively expanding the lineup of upper extremity braces that are available.
As these products aren't available at every Kintec location currently, it is best to contact the Kintec nearest you. Our helpful staff are always ready to answer your questions about the wrist and elbow bracing and supports.
Happy healing!
Lauren Calderone, B.A. (Kin)
Manager of Sports Medicine & Bracing