Community: UBCO Cross Country Team
This season marked my first time as head coach of a varsity program. It started with a phone call in July from Rob Johnson, UBC Okanagan's athletic director. His question sounded simple, "How would you like to coach the team?" After some deliberating, as there were other life choices to make, I accepted the offer.
As soon as I got off the phone, the emails started flying. At first, they were directed at returning athletes, informing them there was going to be a team. The next round of emails came after a meeting with the athletic department, where our team budget was discussed.
After that meeting, it was clear that in order to grow the program, we were going to need some help. Running is a very cost-effective sport, especially when you compare it to hockey, football, and other sports that involve numerous pieces of equipment. Even when it is just one person heading out the door for an easy 10km run.
With a varsity running program, there are many other costs involved. For example, when travelling to a race, the budget includes hotel rooms, car rentals, per diem for athletes, and many, many more pocket draining items. After deciding on a race schedule that would afford us the best possible chance to attend, and succeed, at the CCAA National Cross-Country Championship meet in Brockville, Ontario, the budget for our team did not include enough for a pair of shoes for the runners.
The most important piece of equipment for a runner are their shoes. We have to account for comfort, fit, and support, so I called on a friend who just so happened to be an expert in the field.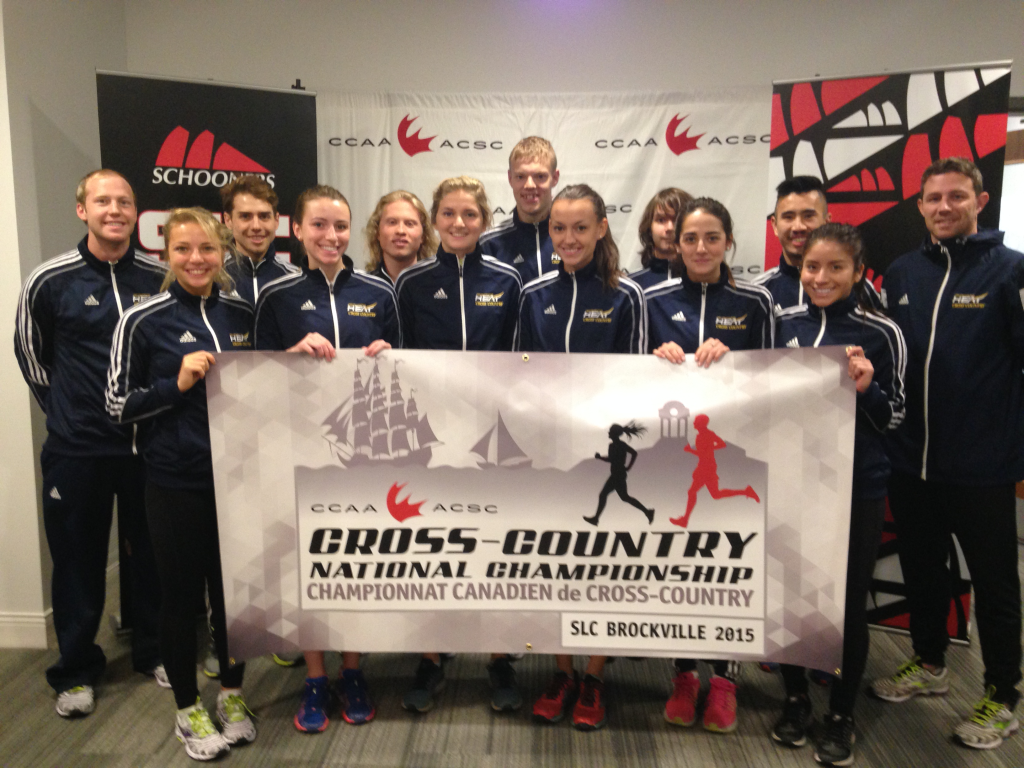 I first met Mitch Dodd, VP of Retail Operations at Kintec 16 years ago. We were both varsity athletes at the University of Western Ontario (now Western University). 11 years later, we found ourselves living near one another again, this time in Burnaby, B.C. Over the years, Mitch and I have become great friends. So, he was one of the first people I contacted for help.
As I expected, his response was positive, "How can Kintec help?" Soon after, a box showed up on my doorstep.
Within that box were 12 smaller boxes, each containing a brand new pair of shoes for each athlete who would be travelling to CCAA Nationals. This act of generosity from Mitch and the staff at Kintec allowed our athletes to train for Nationals with a fresh pair of shoes on our feet!
It's amazing what a new pair of shoes during a long, gruelling season can do. Not just your feet and legs, but your mind. The UBCO runners dug deeper in workouts, believing they would best express their appreciation for Kintec's donation with great results at Nationals.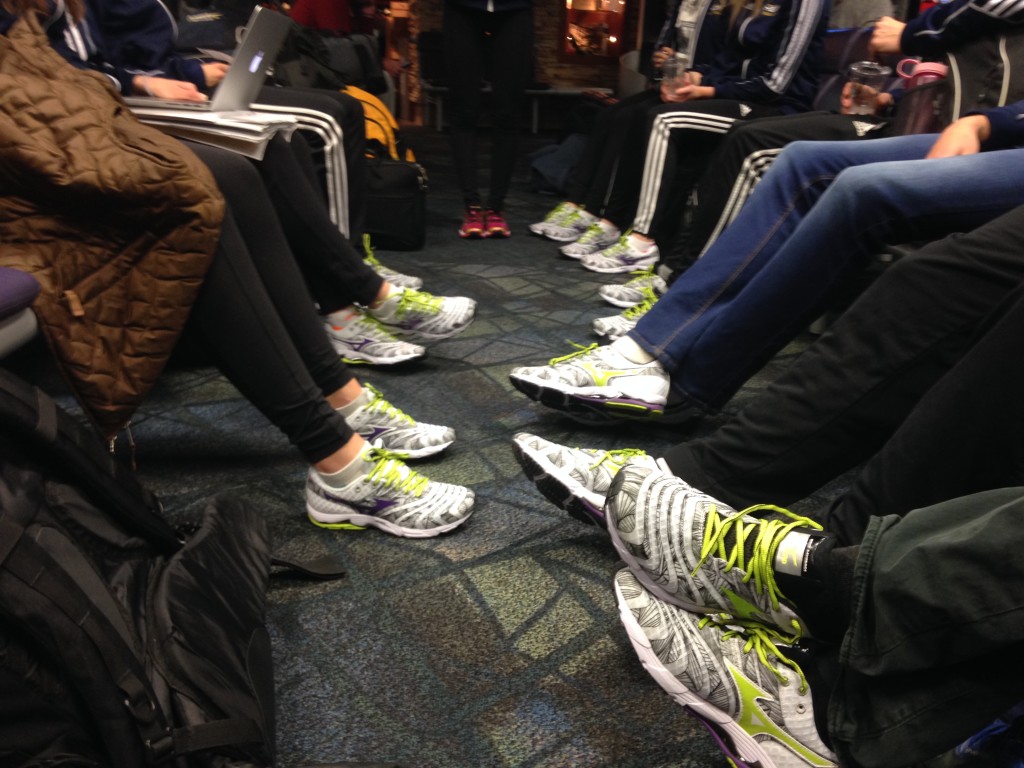 Thanks to my long-standing relationship with Mitch, the UBCO runners have one less thing to worry about this season. His family makes at least one trip to visit Kelowna each year; it's great to see our kids play together.
My hope is that the relationship between Kintec and the UBCO community continues. For Human Kinetics students at UBCO looking to apply their knowledge of biomechanics in a practical setting, Kintec affords students all of these opportunities and then some. All this, plus gaining experience in customer service and working within a successful organization.
On behalf of the UBC Okanagan varsity Cross-Country team, I would like to extend my thanks to Mitch and the rest of the Kintec family. Your generosity has renewed our focus, and I believe that generosity will become the foundation of a great relationship!
GO HEAT!
Colin Wallace, MSc., CAT (C)
Head Coach – Men's and Women's Varsity Cross-Country Teams
University of British Columbia – Okanagan