Shoe Review – Cobb Hill Parker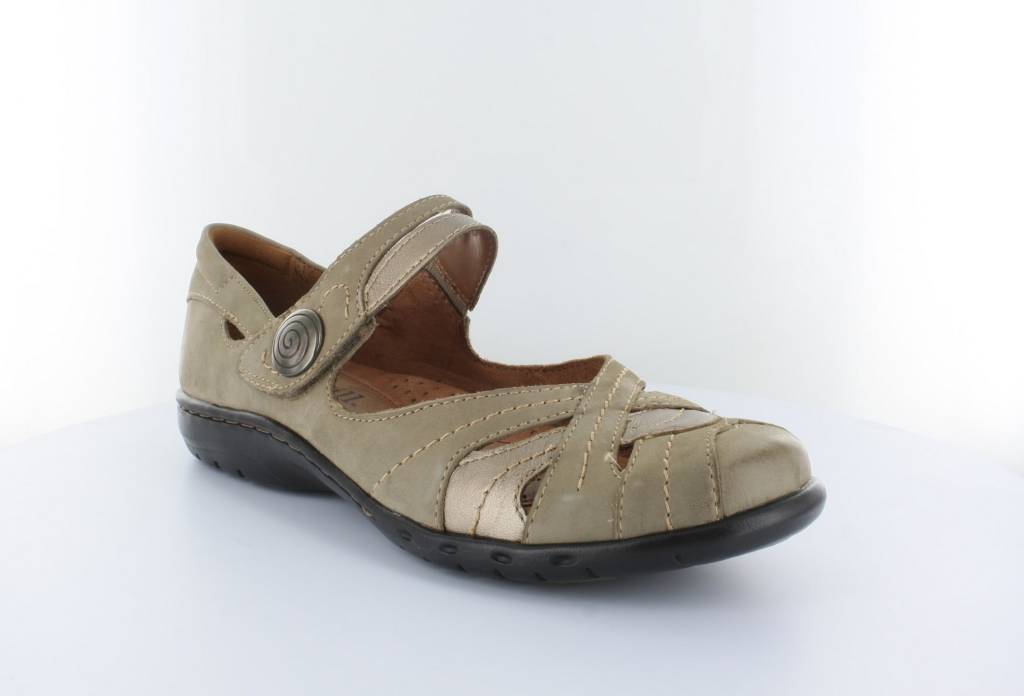 Cobb Hill is a dress casual line of ladies' footwear made by New Balance. It combines the tried and true comfort of New Balance with the sophistication and style of today's modern woman.
This shoe fits medium to wide with a roomier toe box than most casual shoes. It has a firm heel counter, but also an insole with a deep heel cup to support the foot. With its' perforations in the shoe, the Parker is a combination of a casual shoe and a sandal, making it perfect for most seasons. The stiffer shank means extra support for your foot and even weight distribution for standing and walking.
On its own, I would consider the Parker in the mild support category which would be perfect for a neutral or under-pronated foot. For more moderate to severe over-pronators, I would recommend adding more support to the shoe. The Parker's removable insole means you can fit a custom orthotic or OTS insole into the footbed. I would recommend a dress casual style so it does not take up too much room in the shoe. Its' Mary-Jane style adjustable Velcro strap on the upper means that your foot stays in the shoe safely and securely. This strap also means it can accommodate many different foot shapes and sizes comfortably.
Overall, the Cobb Hill Parker is a stylish and comfortable shoe for the office or out with friends that you can pair up or wear casually.
Shirtina
Kintec Port Moody