Clarks Helina Amo Shoe Review
The Clarks Helina Amo is a fun, modern twist on the classic Mary Jane shoe! It gives you style and comfort in one shoe with its adjustable fit, cushion-soft technology, and Ortholite footbed. The perfect shoe to take you from a day at the office right through the weekend to your dinner date!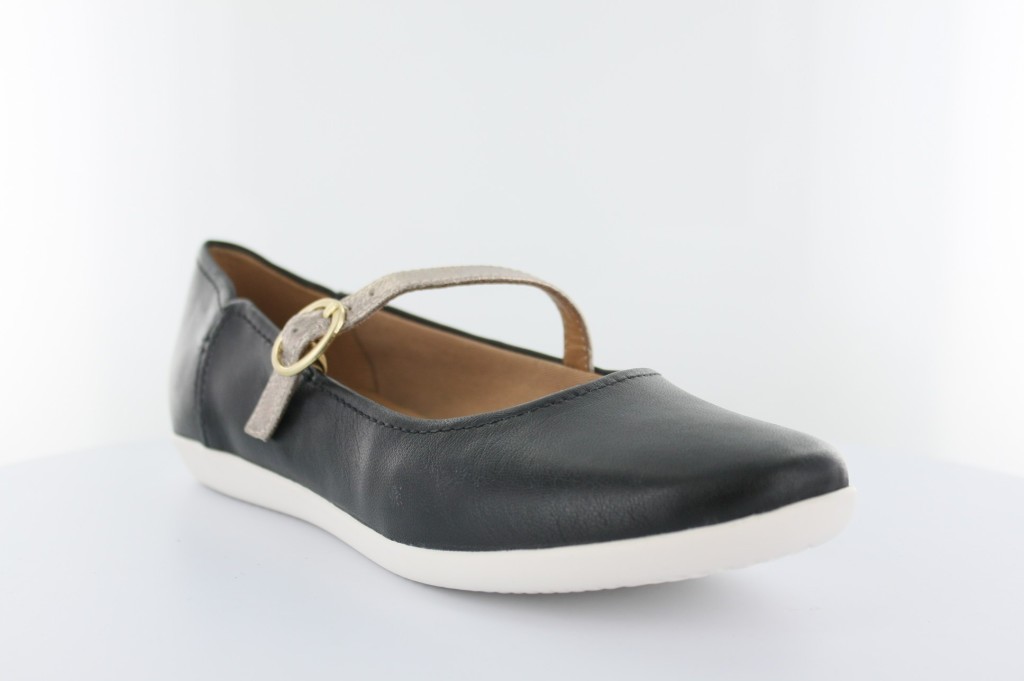 In contrast to the sleek leather exterior, the white rubber outsole, providing traction even on wet surfaces. This slip-on features a diagonal metallic strap across the forefoot with a buckle closure for a customized and secure fit. As a result of the cool breathable synthetic lining, every step is comfortable in these shoes. It creates a natural feel against the skin.
I instantly fell in love with the versatility of this shoe and it has become my new go-to for work, and even running errands. Finally, a flat that does not slip off my heel and I can wear for an entire day with no discomfort! It has a removable insole and would accommodate an orthotic very well. The break-in period was very minimal and there was no discomfort with the adjustable strap against my instep. If you are between sizes, I would recommend sizing down, because these shoes do fit on the larger side.
If you're looking for a stylish shoe that matches nearly everything without sacrificing comfort, then the Helina Amo is for you!
Shop for the Clarks Helina Amos here.