If the Shoe Fits: Keys To Finding The Perfect Fit
"I used to be a size 8, but now I am a size 9.5." "I am a size 10 in my runners, but a size 9 in my dress shoes."
Does this sound familiar? Is there actually no true size for each person? The answer is yes, there is no true shoe size for each person, and the only thing that matters is the shoe fit, regardless of what size it shows.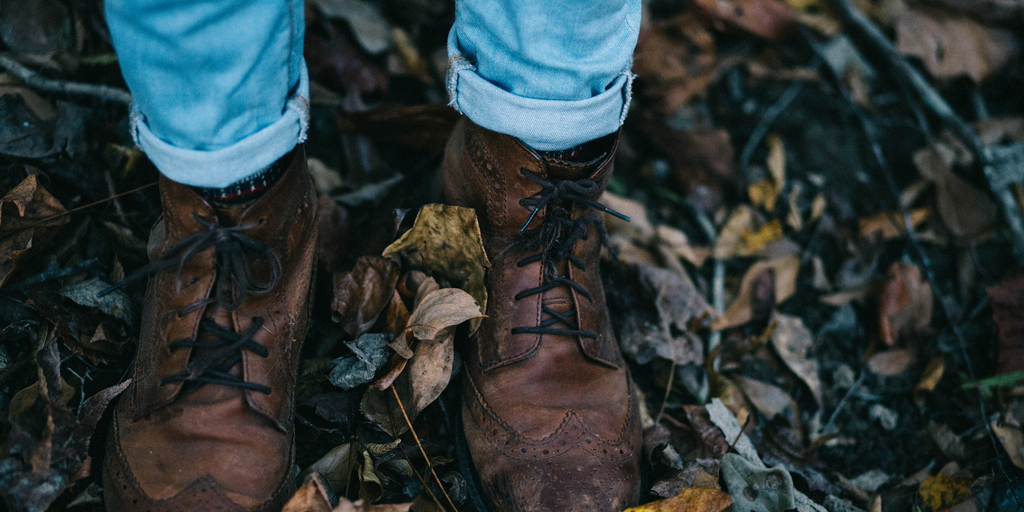 Despite what your measured size is, there is often variation between different brands and models as different lasts and materials are used to make the shoes.
Our feet are also constantly changing; as we age, our arches flatten and it is common to see lengthening and widening of the foot. At the end of the day or after activity, it is also common for the feet to swell and hence take up more room. The right shoe should be chosen just by fit but also based on the purpose it is used for.
Here are some general guidelines to follow when looking for the right shoe:
1. Measurements: Length, Width, Depth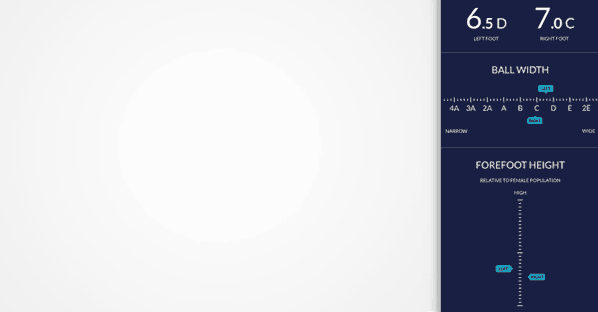 Get a proper measurement from a Kintec Fitting Expert.
Our FitScan, a touchless 3D scanner, will provide 10 measurements of each foot to better understand your unique foot shape.
It is normal to have a difference between your right and left feet.
Make sure to fit to the longer and wider foot to prevent nail bruising and hammer toes from forming.
Use these measurements as a guideline only.
All that matters is the fit of the shoe, not the size number.
 2. Foot Shape: Last and Toe box
In general, there are three main types of foot shapes and lasts. 
Look at the bottom of the shoe.
The easiest way to check for the last shape – or look inside the shoe to see the last shape
There are many different types of shapes.
Make sure you match your foot shape to an appropriate foot last.
3. Function
What are you using this shoe for? Work? Runs? Hikes?
Use shoes in the environment they were designed for
Ie. Trail runners will provide better traction, tougher uppers and outsoles to meet the demands of the trails
4. Fit
Once the shoe is on the foot and snugly tied, stand up and do a few checks.
You should not have your longest toe against the toe box.
The longest toe does not have to be the big toe. Ensure you have half a thumb's width of space between your longest toe and the front of shoe.
The toe box should match the shape of the foot.
Get a rounder toe box to accommodate the toes.
There should be minimal heel slippage.
If you have narrow heels, consider getting heel grip stickers and using the heel-lock lacing technique. For more information, check out the previous blog post on lacing techniques.
Your foot should not be bulging over the side of the shoes too much.
This is a sign that the shoe is too narrow for you.
Remember, no shoe will be the best shoe for everyone. Always choose what fits best for yourself and your feet and do not be swayed by sales or discounts. It is always best to let an expert fitter help you with shoes.
Mei Poon, Certified Pedorthist (C)
Kintec Pedorthist, Richmond
Visit a Kintec Expert today
Book an appointment with a Fit Expert today. Our One2One program will provide you with the highest level of safety and personalized service for all of your orthotic, footwear and bracing needs.
Book An Appointment