Saucony Ride 9 Shoe Review
This is a great shoe for runners who prefer a very soft, cushioned shoe that offers a smooth ride. The Saucony Ride 9 has a very flexible upper material that contributes to the 'non- bulky' feel on the foot. If you're looking for a more responsive shoe, the amount of cushion provided in the Ride 9 may not ideal.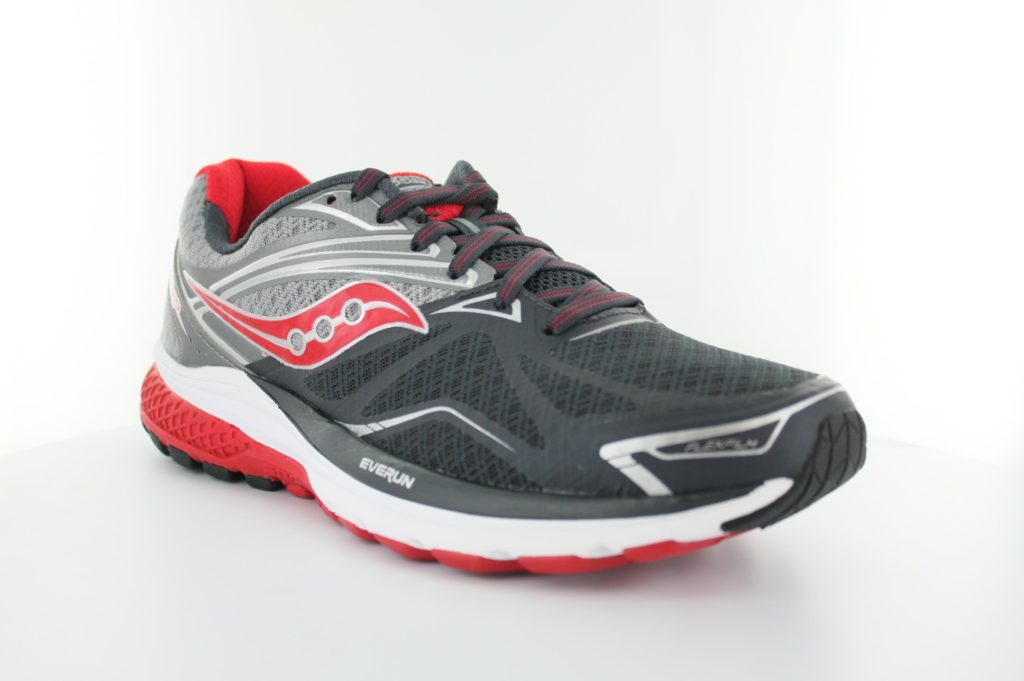 Many of Saucony's different styles of shoes typically provide a wider toe box for an individual with a wider forefoot, however this version of the Ride 9 caters to a more average width foot (e.g. 'B' width). The forefoot is not super close fitting, but within the mid-foot, the shoe hugs the arch comfortably. The hind-foot of the shoe is narrower, which can also cater to an individual with a narrower heel. The additional heel lock eyelet can also pull the shoe closer to the heel to reduce heel slippage.
Some individuals may find that choosing half a size larger than their regular shoe size may provide more room in the forefoot and provide half a thumb width at the toes for foot lengthening when walking or running.
Overall Impression
Saucony has made this shoe adequate for a runner training anywhere from a 10k to a marathon. The Ride 9 can help a run last longer. It does this by providing sufficient shock absorption, less impact will be received on joints, and accompanied with an orthotic or insole. The removable insole accommodates OTC insoles as well as custom orthotics.
The strong shank and heel counter make for a plush neutral running shoe with some structure.