Samuel Hubbard Founder Shoe Review
Samuel Hubbard Founder Review
"For the man on the go, or for long hours sitting, these light and springy shoes are the perfect Go to Work shoe."
Here is our Samuel Hubbard review, starting with the Founder.
This classic 5 eyelet oxford has an air of authority. It complements a 'fine pair of dress slacks or your favourite tailored blue jeans'. The genuine leather welting, the waxed laces and the refined eyelets highlight the soft leather uppers that require no breaking in.
Samuel Hubbard finishes the shoes with satin wax – but you can also use your own favourite shoe polish to give them a brilliant shine.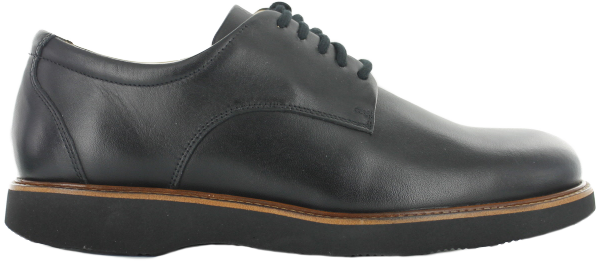 The Founder is fully lined with cowhide glove leather. Samuel Hubbard doesn't use any glue between the uppers and the linings. This is so that the shoe breathes naturally and the shoes conform to your foot. It comes with a triple-density orthotic that uses Poron memory foam and a vegetable-tanned leather covering which is healthier for your feet.
Hubbard Vibram soles make walking in these shoes as comfortable as your favourite running shoes.
More Samuel Hubbard Styles
Comments