Salomon SONIC Shoe Review
I have been running for many years, but this is my first time to try a Salomon shoe for road or trail running. Because they provide high-quality shoes, Salomon is well known and respected in the trail running community – so I was intrigued to see how their road running shoes would perform.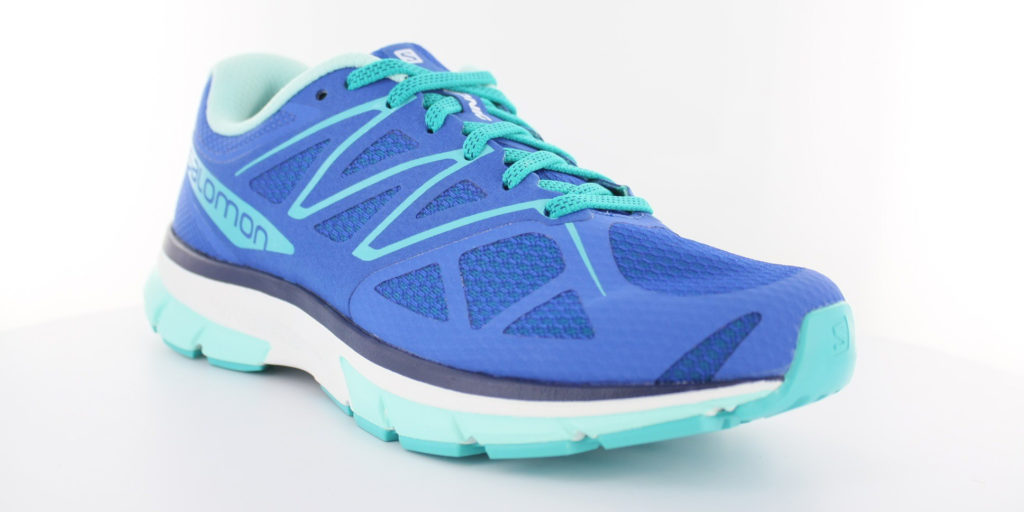 Salomon states that these shoes are 'comfortable and carefully adapted for most road runners, SONIC strikes a careful balance between cushioning and guidance, making it the go-to choice.'
I certainly would agree with this statement and believe that this shoe would suit a lot of people. I like it so far – as you will see from my comments below.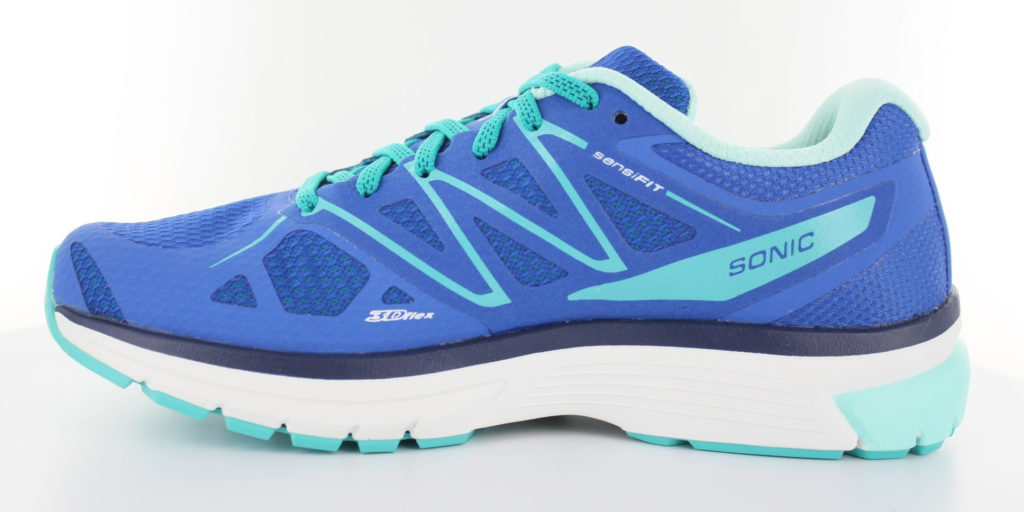 How does this shoe fit and feel?
This shoe fits quite well. It is true to size so no need to go up a half size. It has a "Sensifit" upper construction – by lacing the shoe correctly, it should and does conform to the contours of your foot.
I found it very comfortable and had no issues with rubbing or blisters from the first time I tried them. It has amazing cushioning around the heel – which I liked. I race triathlon as well and believe I could comfortably run without socks in these shoes over a shorter 5k or 10k distance.
What activities are appropriate for this shoe?
This shoe is a great all rounder for training and longer distance racing. It has a smooth transition that gives more than enough support for anything from a couple of kilometres upwards. I believe it is a great trainer for middle distance running.
At 238g, it is certainly on the lighter side for a relatively supportive shoe. But it provides superb support and would be a great shoe to help runners develop their form. The 10mm drop is enough to help with this but not too much and certainly not even close to the minimalist shoe design.
Salomon has developed Profeel Film to engage during the transition phase. This supports the foot and improve the overall rolling of the shoes during the toe off. I did find that this did help assist me with a consistent stride and more efficient run form.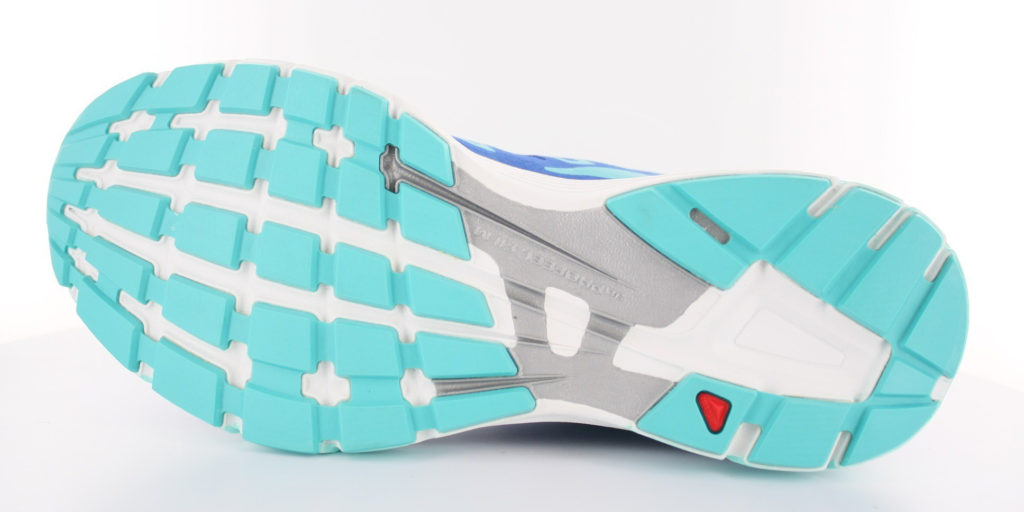 Who would this shoe not suit?
This shoe is not for someone who wants a minimal or lightweight shoe for racing or someone who wants a lot of support.
SONIC seems to be a little on the tight side, so may not suit people with slightly wider feet. I have narrow feet, and it fit me well.
Other highlights of the shoe
Some features of the Salomon SONIC that I enjoyed are the colours, the excellent grip for a road shoe, and a sturdy upper with a slightly thicker mesh than some of the other running shoes out there.
Plus, Salomon uses recycled tires to create these shoes – which may appeal to more environmentally conscious runners!
Janette Purdham
Kintec Race Team
The right pair of shoes will keep your body in alignment while you do the things you love! Product reviews from the Kintec team will help you find the right fit for your activities. Catch up on everything you need to know about shoes!