6 Lightweight Running Accessories to Stay Fit On Vacation
Vacations allow you to give your body rest and relaxation, while using your favorite sport – running – to explore the new area. Luckily, running requires minimal accessories to be effective and enjoyable and the few items that you will want to have on hand are small enough to tuck into your suitcase without sacrificing much room.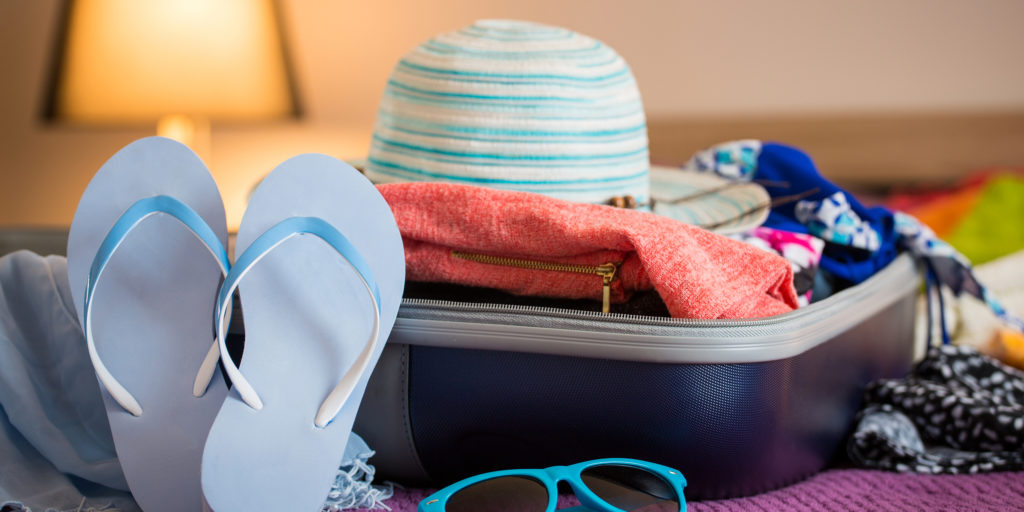 When you're packing for your next vacation, be sure you add the following items to your packing list. You'll be safer and feel better when you have them on hand.
Fitness Tracker
This is the best accessory for staying fit on vacation, especially if you're running a lot. With a fitness tracker, you can keep count of hydration intake, sleep, number of steps, heart rate and more. Having these stats will help ensure that you're hydrating enough post-run and getting enough shuteye to successfully complete all your workouts.
If you're really only concerned about tracking miles, download the RunKeeper app. You can save your routes, times, distances and more with just your cell phone. The best part: you don't need to reserve any packing space for an app.
Kintec carries fitness watches by Suunto – including the Suunto Ambit3, the Suunto Ambit3 – HR Peak, and the Suunto Ambit3 S – HR.
Wireless Headphones
Sometimes music is the only thing to keep you going on a tough run, and wireless headphones are the best way to listen to those tunes when running on vacation. Not only do you now need them for the new iPhone 7, but you don't realize how annoying the chord is until you no longer have to deal with it bouncing against you as you run.
Use this buyer guide to find an affordable pair that you can take with you on vacation. Lower-end options range in price from $32.99 to $99.99.
Torches and Headlamps
While you're out venturing and exploring new territory during the day, come night time, the darkness can steer you away from wanting to go for a run with a friend, or by yourself. If you decide to go running in the dark, having a source of light can help you see your surroundings to stay safe – and help you be seen by traffic or other people.
A hand torch will help you see, and a clip-on strobe light will help you be seen.
Hydration Belt
If you're vacationing in a warm climate, a hydration belt is a must. Not only will you be unfamiliar with potential water stops along the way, but a hydration belt will allow you to safely run a few extra spontaneous miles if your body's feeling good. It's better to be prepared for whatever your body will end up wanting instead of getting stuck in a dangerous situation.
Online, we sell the Nathan Speed 4 Fuel Belt.
Compression Pants
If you plan to do a lot more running than usual—it's the best way to take in the views!—compression pants can help reduce soreness so you're not struggling on that awesome walking tour you booked. While there's a lot of debate in the health world about whether compression clothing is actually beneficial, this accessory is so lightweight, you might as well pack a pair to see if you feel any relief.
Check larger stores, where you can browse prices for a variety of brands, rather than a boutique retailer, where prices may be higher and your number of options will be lower.
Visibility Vest
If you're busy all day, the evening may be your only time for a run. Stay safe by wearing a visibility vest, which reflects at night so others who are running, walking, biking or driving can see you. You can literally roll it up into a ball and stuff it into any empty space in your suitcase, so it's a no-brainer addition to your packing list.
These are relatively inexpensive, ranging from $10 to $30 and you don't need to do much research — just type your search into Google and to get a variety of affordable options.
Enjoy running on vacation with these lightweight accessories. They'll motivate you to lace up your shoes on days you're not feeling up to it, and keep you safe while you're out there.
Mary-Elizabeth Schurrer
Health/Fitness Writer, Health be a Hippie