Running – Be All, End All?
So we all have been there, having a great time training for an upcoming race or even just getting out enjoying your time on the trails or roads without a care in the world. Then it happens – someway, somehow, you get injured.
Maybe it's something that flares up from a previous injury or maybe it's something new that you have never felt before. Whatever it is, it's preventing you from doing what you love.
Every runner has dealt with an injury before and it's tough both mentally and physically. This is where cross-training comes into play. Not just cross-training as something to better your game, but cross-training to help your mind get into a different mental space. Start to feel the surroundings in a different stage of movement altogether. What I am talking about specifically is how you see things as you move around. Say running through the forest on your two feet at a certain speed can be quite different than how you visualize your surroundings if you were taking your time just hiking that same trail or even rolling over that trail on two wheels.
Lately, I have been spending some time just focusing on hiking certain trails rather than running. This has lead me to searching out and finding more trails that are steeper and not even runnable. Some of which are more of a scramble than a hike.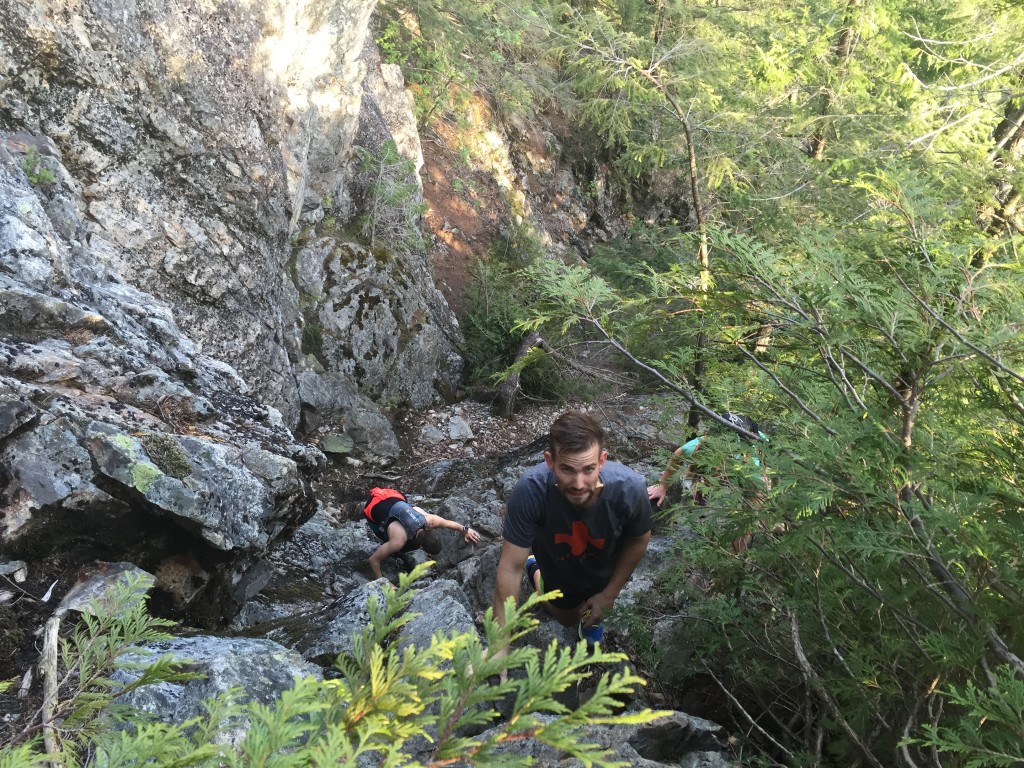 As a result, all this progression has lead me right to a new sport altogether, bouldering. I have discovered that some of our North Shore trails can incorporate both running/hiking and bouldering due to the vertical gain and steep decent on a lot of our mountainous trails.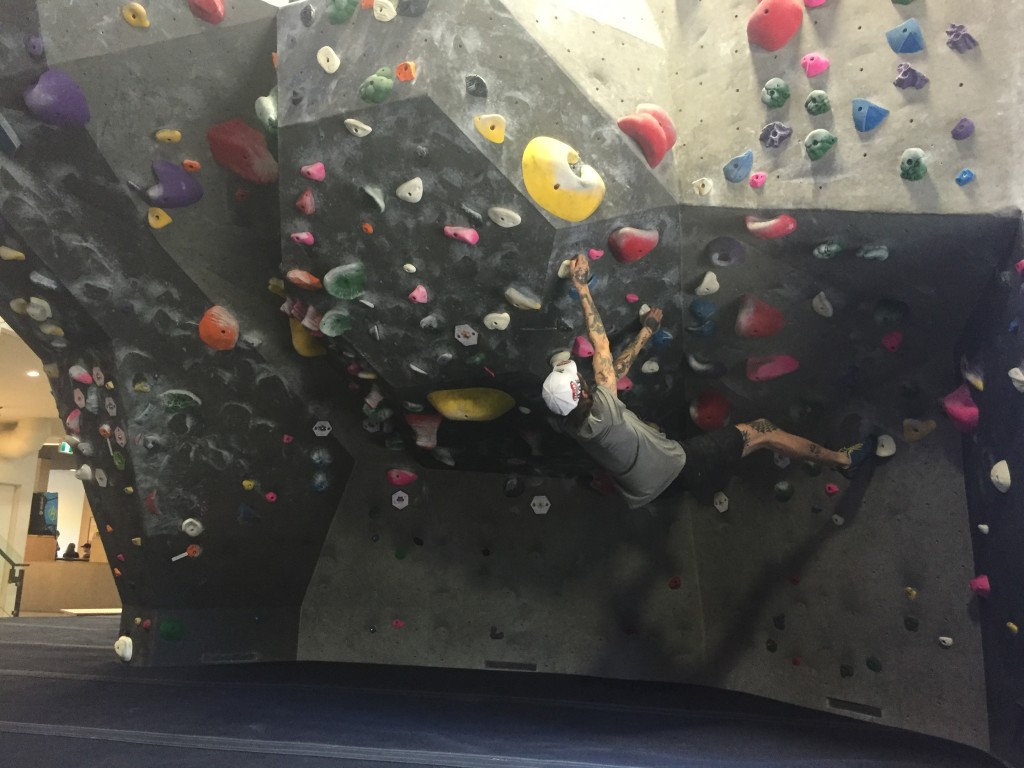 As I do more hikes or runs that involve scrambling and minor bouldering, I find myself wanting to learn more about rock climbing. Watching old documentaries on the sport or even checking out climbs on youtube almost with that same interest and excitement that I had for running when I first started. Luckily North Vancouver has a very good climbing community and a couple great indoor walls for bouldering and climbing which my wife and I have been attending a lot lately. This is great for those dark, wet and dreary winter days when you just aren't motivated to get out for that freezing run. It's also good in the sense that if you are injured, there is always something else you can do to pass the time. It may not be running, but you never know it might just lead you into a love of a new sport.
Check out more Kintec Race Team posts here.
Jesse Booi
Kintec Race Team