Tessa's Paralympic Story: Road to Rio
When I was 18, I was in a tragic car accident that resulted in having a right below elbow amputation. It was the most challenging life changing event I have ever experienced. Life changed in every possible way.
I had to overcome not only body issues and self-esteem, but I also had to learn how to be left-hand dominant while trying to graduate high school. I was an avid outdoors person who loved kayaking, rock climbing, fishing, construction and carpentry. My whole life became a series of adaptations; as soon as I conquered goals, new challenges were put in their place.
Two years ago in August, I had the privilege of meeting the Women's National Sitting Volleyball Team while visiting with my family in Edmonton. We bonded instantly and I went to one of their training sessions scheduled for that weekend. I immediately fell in love with Sitting Volleyball.
It has been an amazing opportunity to be part of such a strong and passionate team. We train at home 6 days a week; consisting of on-court training, strength and conditioning, and intense cardio. The team gets together once a month to train in Edmonton, with competition opportunities all over the world. In the spring of 2015, we travelled to Germany and Stoke Mandeville where we competed again Men's and Women's international and co-ed teams and took home a gold medal from that tournament.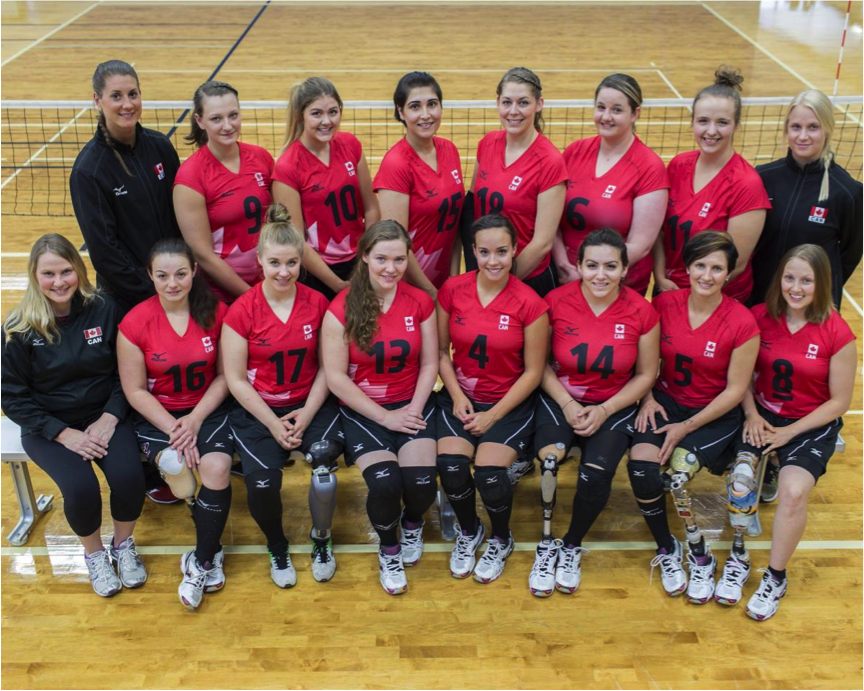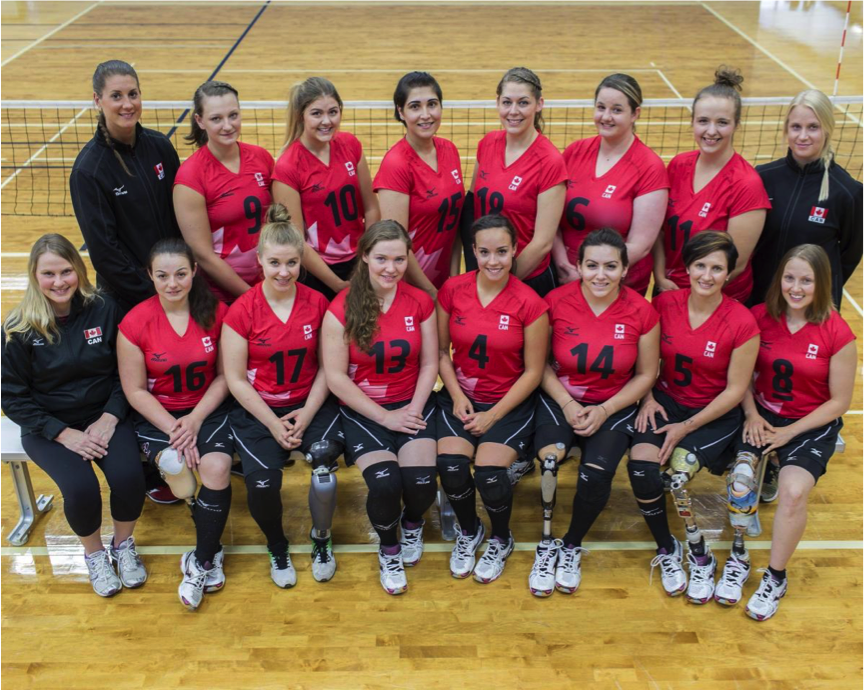 In the summer of 2015, we had the privilege to participate in the Parapan Am Games in Toronto. We played against some of the toughest teams in the world and held our own. In the end, we competed against Cuba and we proudly took home the Bronze Medal. This win against Cuba resulted in our team qualifying for the Paralympics in Rio in September 2016.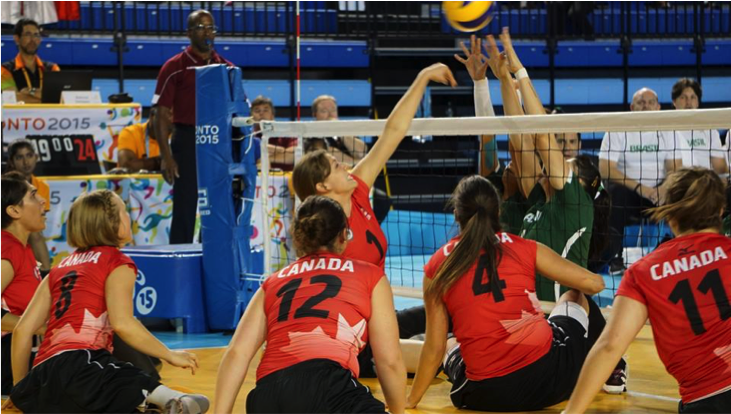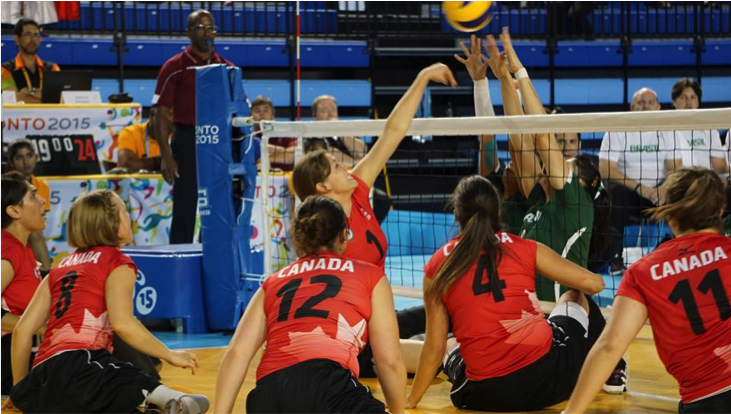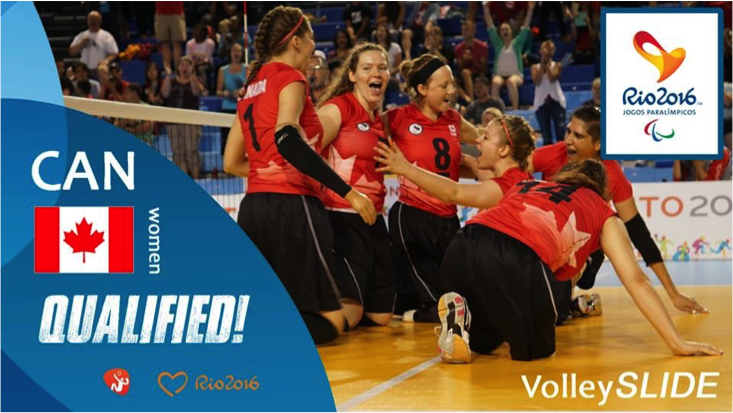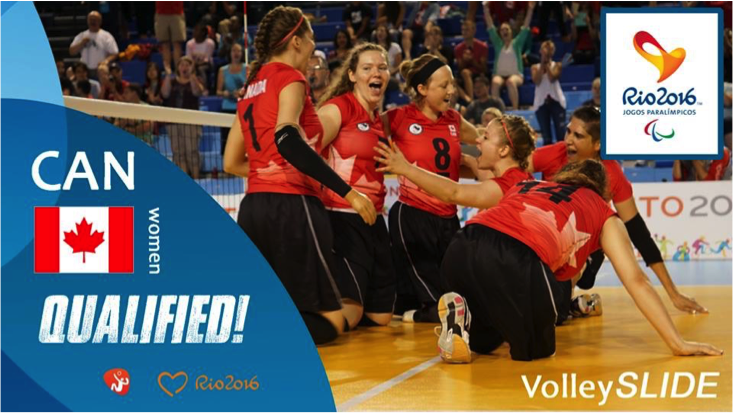 2016 Paralympics
In 2016, the team went into full training mode in preparations for the Paralympics. So far in 2016, the team has travelled to Oklahoma to train with the Women's USA Sitting Volleyball Team; Anji, China for World Paravolley Intercontinental Tournament; Montreal for Defi Sportif; and Great Britain to compete against the Women's National Team, where we once again took home a gold medal.
April was our selection camp in Edmonton where all our hard work and discipline was tested and we each hoped to be one of the 12 women selected for the Rio competition roster. As we went into the final day of our selection camp, my volleyball prosthetic device broke in half! Despite the emotional setback, I was offered a seat on the roster! It was definitely a milestone in my life. That is when Kintec stepped in and funded my new and amazing volleyball device!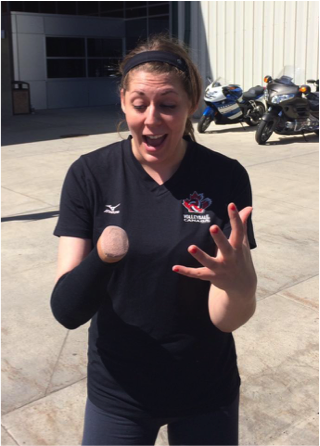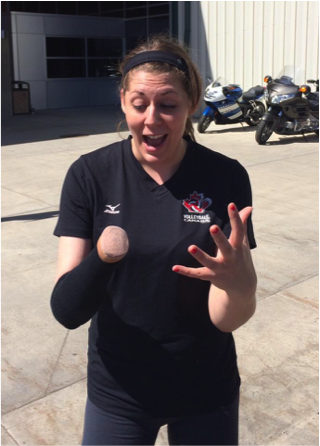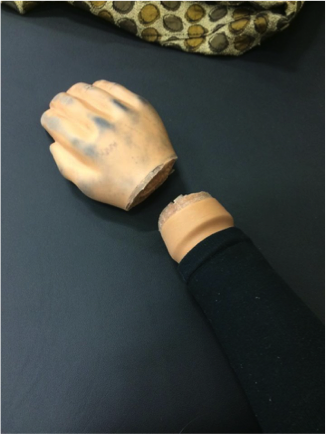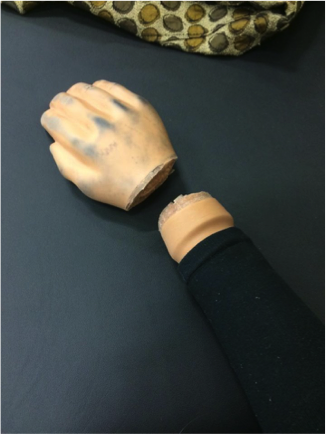 It is such an honour to wear my Country's flag and represent my country across the world.
Tessa Popoff
Canadian Women's Sitting Volleyball Team