On Running Cloud Review
Brand
Model
What Activity Were These Shoes Used For?
Casual Running
Goals
Consistent training at the gym
Comparable To…
True To Size?
Yes
The On Running Cloud
The On Running Cloud brings cutting-edge technology to the running shoe market.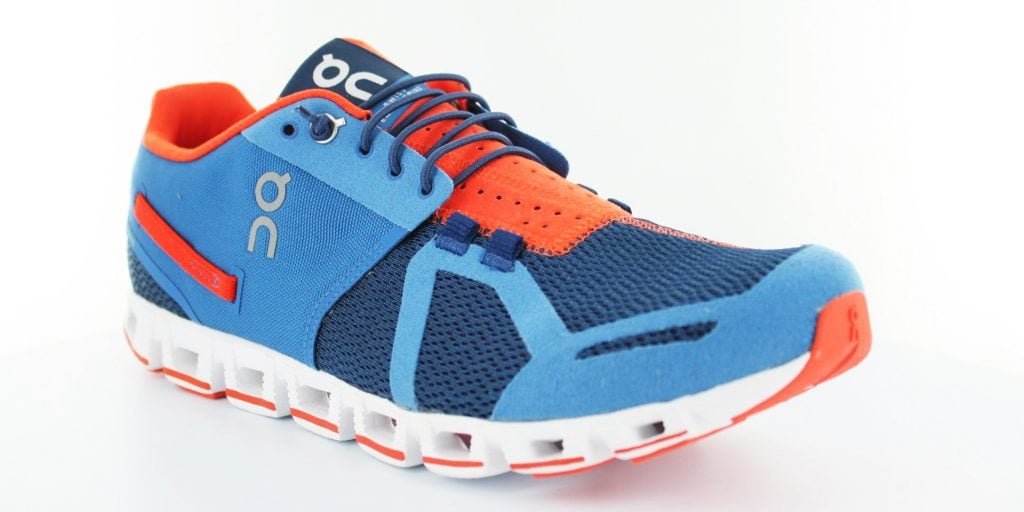 True to its name, the On Cloud mimics running on clouds as it provides a lightweight soft landing for your feet. What makes this running shoe different from other brands is its unique midsole. It features flexible hollowed pods they call 'clouds'. These provide a soft landing but then become firm for an explosive takeoff when running.
How Do They Feel?
Right out the box, the On Cloud is a really easy shoe to put on. It initially comes with elastic laces making it quick and easy to slip on and off the feet. This provides a nice snug fit around the instep. However, it does have the option to switch to regular laces which I prefer as it allows better adjustability because I have a wide foot. The shoe itself is a medium width but slightly on the narrower side from my experience. So I suggest anyone with a slightly wide foot and switch to the regular laces to adjust the fit, which I found to fit much better.
One of the first things I noticed is how extremely lightweight the On Clouds are. They come in at 8.1 ounces making them much lighter than your conventional runner (Ex: Asics Cumulus 20 is 10.05 ounces by comparison). They feel like your almost wearing just socks on your feet.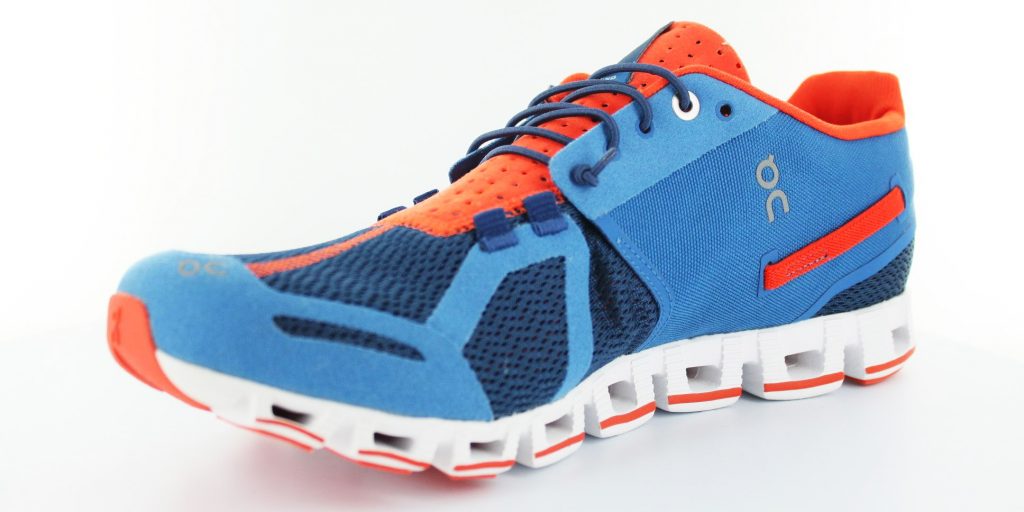 The upper is also constructed really well. A durable breathable mesh in the toe-box allowing good breathability and a cushioned soft canvas-like material in the middle of the shoe that wraps around the mid-foot nicely.
How Do They Look?
Aesthetically the shoe is a very unique design. No other running shoe looks like it out there. It can pass as a casual sneaker and be a great lifestyle shoe for daily use. And, yet, you can still do a workout in them! The cloud pod cushioning system is one of the biggest selling points and its most unique features to its overall comfort. You feel like you're barefoot as you feel each flexible pod when you hit the ground.
However, it still provides the cushion by softening the landing as the pods compress. The Speed Board midsole then flexes at the forefoot and springs you forward allowing an accelerated takeoff into your next step. This makes the shoe the perfect balance of being a flexible minimalist shoe that still provides a relatively soft responsive cushion.
In terms of performance, I would use this shoe for primarily light to moderate runs or for general exercise training. Don't expect this shoe to be a stable, firm, supportive runner for longer distances. But if you want a lightweight flexible runner that still provides a decent responsive cushion, then this shoe would be a great choice.
Overall Impression
The On Cloud is a unique running shoe. It does a good job of being a lightweight, flexible, minimalist running shoe that can still accommodate a responsive cushioning system that not a lot of other minimalist running shoes in the market can provide. It would make a great addition to any runner's shoe collection but can also be a good alternative for the person who wants a running shoe that can be worn casually for daily lifestyle and use for their next run.
Star Rating
★★★★☆
Why?
It's a great lightweight, flexible, minimalist runner that still provides a decent cushion for light to moderate runs or can be used as a casual sneaker. However, a few downsides are that the shoe runs slightly narrow making it not great for wide footers and that the flexible midsole and hollowed pods attract debris that can get stuck easily.
Joseph Songcayauon
Clinician