Nike Odyssey React Shoe Review
Brand
Model
What Activity Were These Shoes Used For?
Everyday, casual shoe for work, gym activities
Goals
General fitness training
Comparable To…
Asics Dynaflyte 3 – in regards to fit
True To Size?
No
The Nike Odyssey Reacts
Looking for fashion and function? A lightweight shoe with comfort and stability?
Look no further than the Nike Odyssey React.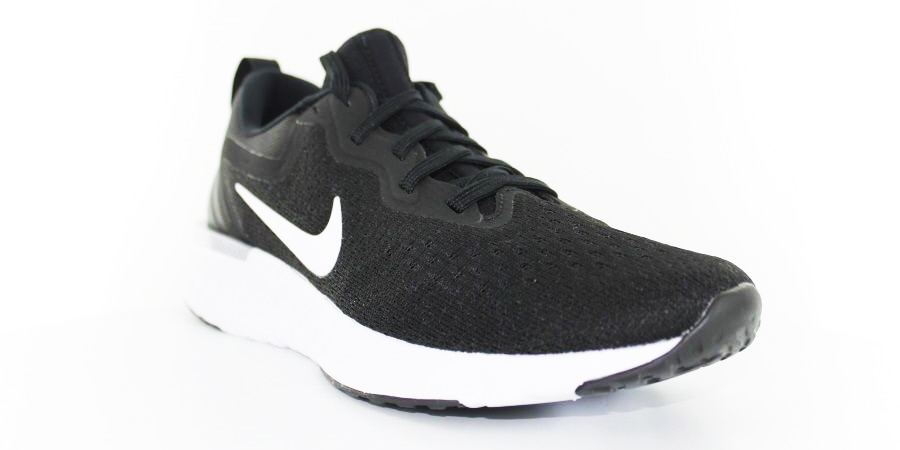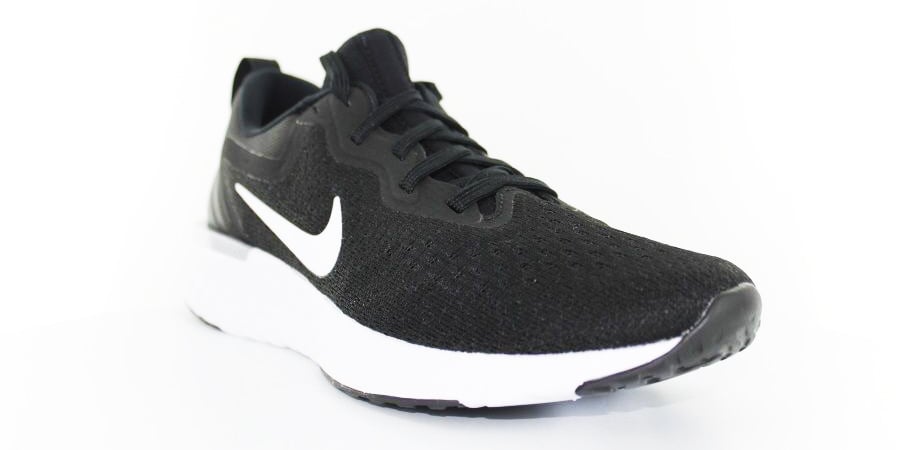 We can start by considering the overall feel of the shoe. Upon wearing the shoe, you feel a comfortable, snug fit around your foot.
The deep, stabilizing heel cup becomes apparent after you take a few steps. Transitioning into a run, the stability and rebound qualities of the foam used in the sole is very noticeable. As I went about my day, I felt like I had a literal spring in my step.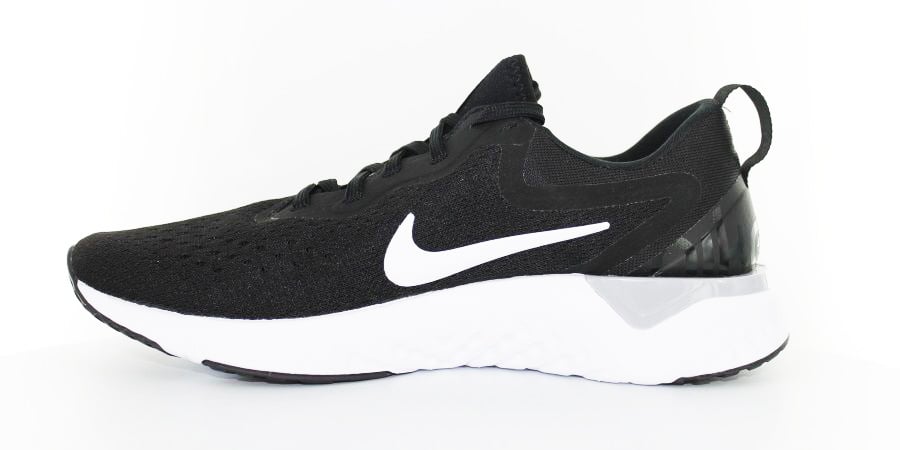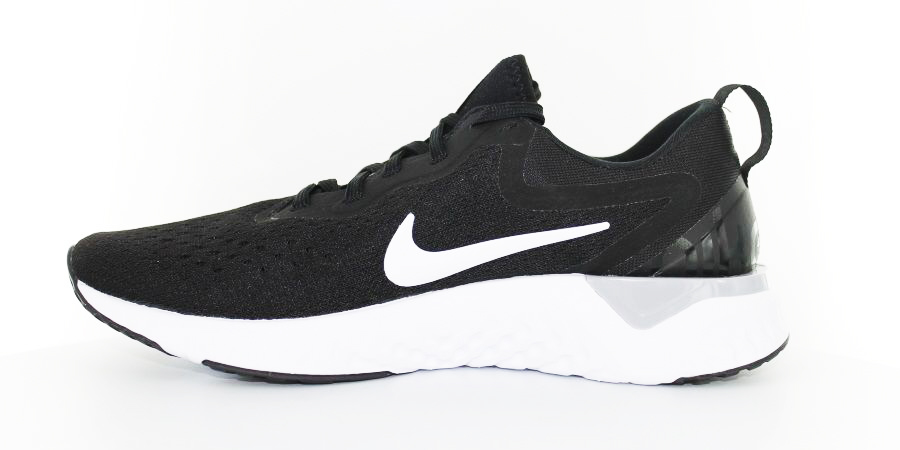 Usually, my feet heat up throughout the day especially since I am mostly on my feet at work. However, the upper of the Odyssey React has breathable fabric, and it sits lightly on your foot, almost like a sock liner. At the end of the day, I felt that my feet weren't as hot and as a result, they felt less fatigued.
As someone with heel pain, my heel pain was triggered every time my heel struck the ground when I ran in my old shoes. One of the first things I noticed was that the foam on the sole of the Odyssey React absorbed most of the shock. As a result, my heel did not feel the impact of the ground as much during running.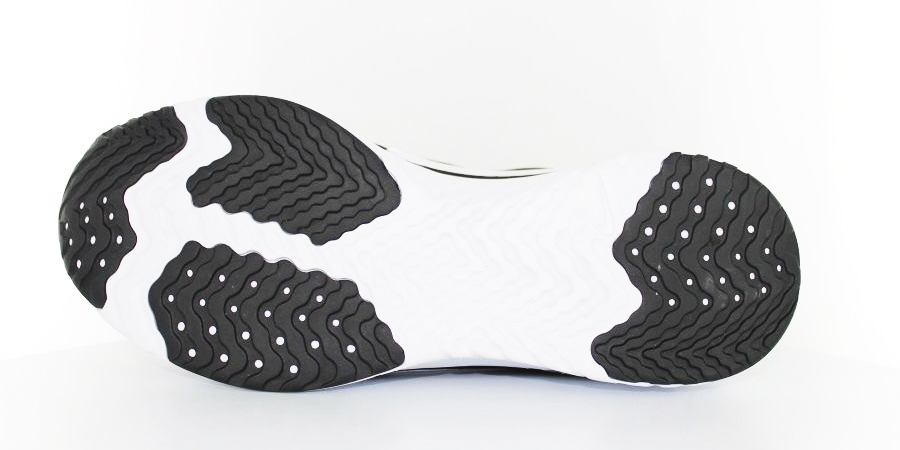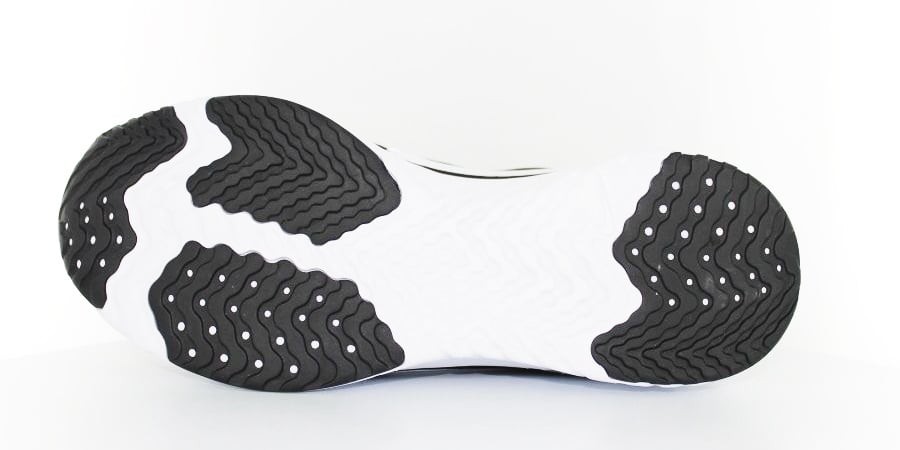 Based on the features, this would be a suitable shoe for middle and long-distance running or for those who heel strike on impact.
I use a 3/4th length custom orthotic for support in my shoes, and I found that they fit into the shoes quite well. Adding an orthotic worried me, I thought it might reduce the volume of the shoe, and there might be some heel slippage. But that did not occur, and I felt that my heel was still sitting relatively deep and stable.
Star Rating
★★★★☆
Why?
This shoe has many great features; however, I rated this shoe a 4 out of 5 because of some fit issues. Though the shoe is snug, the fit can be too much for someone with wide feet; to the point where it is uncomfortable. I usually wear a size 9 in shoes, but Nikes tend to fit a bit tighter, so I went up to 9.5 for the Odyssey React, but that was not enough.
In the future, I would wear a size 10 in these shoes. If you have wider feet, I actually recommend going up a full size for the Odyssey Reacts.
Charanpreet Sasan
Fitting Expert