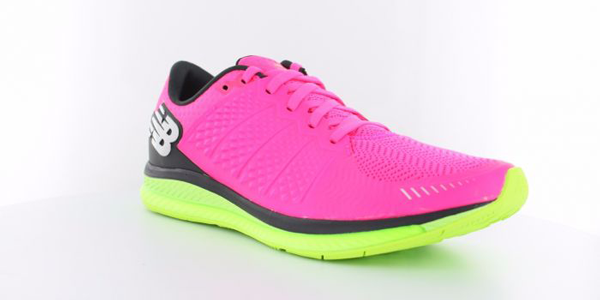 New Balance Women's FuelCell Shoe Review
Brand
New Balance
Model
Fuelcell
What Activity Were These Shoes Used For?
Running (three times a week)
Goals
10K or Half Marathon
Comparable To…
n/a
True To Size?
Yes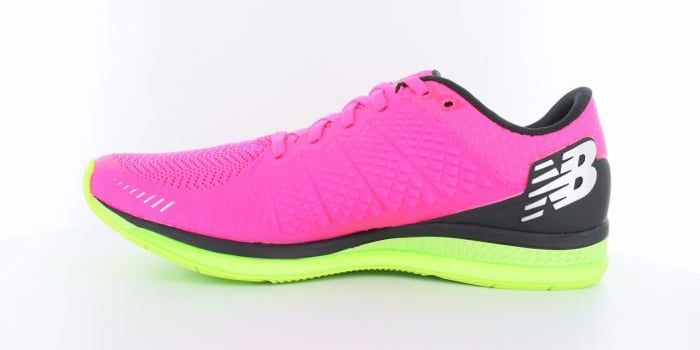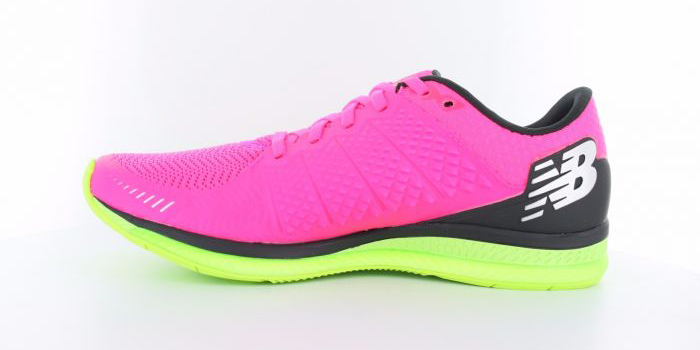 My new favourite shoe!
The Fuelcell is perhaps the most comfortable shoes I have ever run in. You can't always tell how well a shoe will fit/feel from just trying it on so it can be hard to make the right choice in a store. But, I am pretty sure 5 mins on a treadmill would have convinced me, as did my first 6k run in them that they are an amazing fit. I have now run several more kilometres in them, and I still exactly the same conclusion.
They have a no-sew material, synthetic mesh upper where the only slightly stiff part is the heel, which also has less padding than most of my other shoes. New Balance seems to have gotten this combination just right; supportive, well fitted and just smooth.
The only breathable mesh part is in the area around the toe-box which seems to be pretty durable so I am a fan of this as hopefully, this will allow the upper to last much longer. I didn't find that this affected the breathability at all and as it's the middle of Summer right now that's a great sign.
At 255g – or 9oz- they are pretty light but still reasonably well cushioned. They have a pretty small drop of 6mm so do feel very responsive. New Balance state Fuelcell midsole support features nitrogen-infused foam for a powerful launch with every step. The idea is that this feature helps to return energy and also makes the shoe more durable. I found it great to run and believe it honestly gave me a little more spring in my step.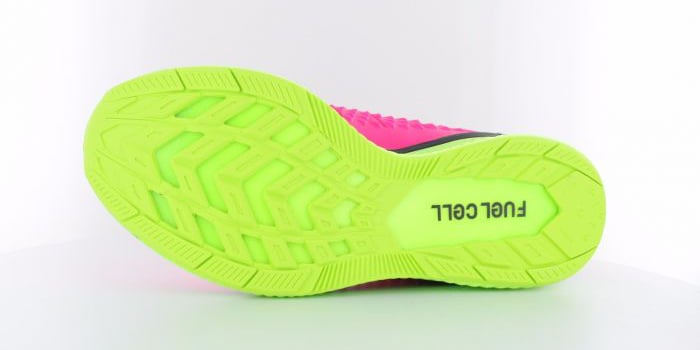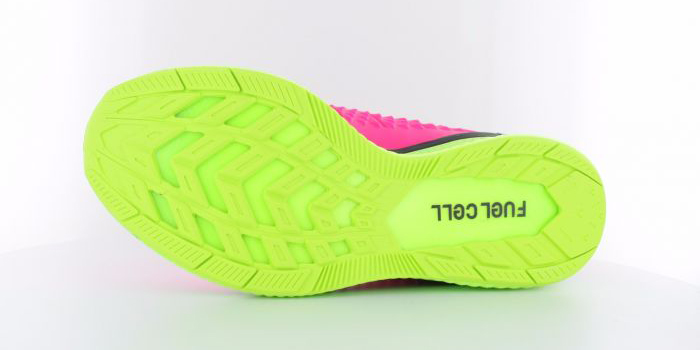 I would use these for tempo training and all of my easy runs under 15 – 20k. Also, I would use them for racing a half marathon (I think they'd be perfect for this distance and can't wait to race in them) If you don't like/have racing flats they'd be totally great for a 5k or a 10k too. I would like a little more cushioning for my long runs and/or a marathon so wouldn't use this shoe for that.
The sole seems to have a reasonable grip but I wouldn't use these shoes on any technical trails. They'd be totally fine in any smoother trails, like the ones in Stanley Park.
As you can see from the pics it comes in bright pink so is certainly very eye catching – I already nicknamed mine 'hot, pink, and fast.'
Who are these shoes not good for? Well, they are a neutral shoe, fairly light shoe so if you really need something with more support or have a particular issue with pronation they may not be the shoe for you.
Star Rating
★★★★★
Why?
This is one of the most comfortable shoes I have ever run in.
Overall Impression
I've always been a bit of a New Balance fan and have run several races in their 1400s and had three pairs of the 1080s but these shoes are my favourite so far.
It seems they may have made a shoe with the whole package being spot on. I would highly recommend these shoes. I think they really would suit a lot of runners and once you've tried them I honestly believe you will just want to keep running in them.
Janette Purdham
Kintec Race Team