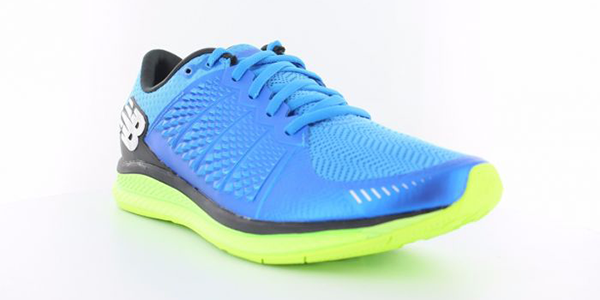 New Balance Men's Fuelcell Shoe Review
Brand
New Balance
Model
Fuelcell
What Activity(ies) Was These Shoes Used For?
Weight training and treadmill warm-up runs
Goals
To one day finish my first 10k.
Comparable To…
Saucony Freedom ISO
True To Size?
Yes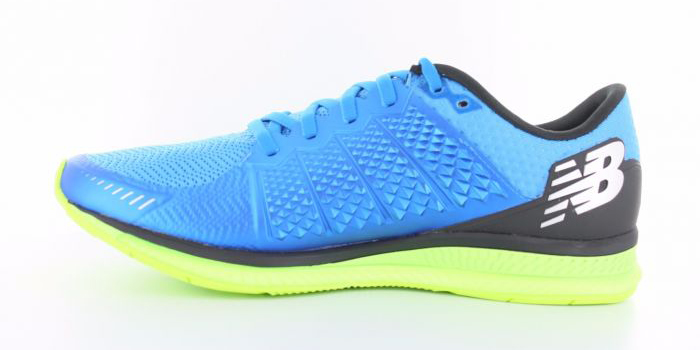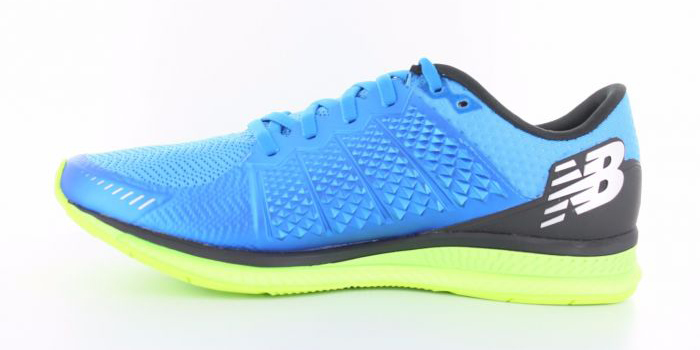 The Fuelcell is a sleek and lightweight minimalist shoe with newly designed nitrogen-fueled performance foam. The Fuelcell midsole support is composed of nitrogen-infused foam which allows for a responsive ride with greater energy return than the standard EVA foam.
The no-sew welded dynamic material overlays allow for greater flexibility and comfort with each step. A firm external heel counter is present as well which supports and stabilizes the rearfoot. The lightweight solid rubber outsoles make the shoe quite durable. The Fuelcell is also orthotic friendly as the liner is removable to accommodate an over-the-counter insole or custom orthotic.
I currently wear shoes with a semi-curved last such as the Saucony Triumph ISO 3 and the Brooks Glycerin 14. Transitioning from highly cushioned runners to a more minimalist shoe did require a slight break in period to adjust. As someone who severely over pronates, I noticed a bit of pressure at the medial forefoot when walking and running due to the curved last of the shoe.
READ MORE: New Balance Women's FuelCell Shoe Review
Aside from that, I found the Fuelcells very comfortable in terms of fit and cushion. The no-sew welded dynamic overlays in the upper provide a sock-like fit to hug your foot in all stages of gait which is similar to the ISO fit technology seen in some Saucony shoes. The external heel counter, similar to the external supportive frame seen in the Triumph ISO 3's, offers good rearfoot support to reduce excessive hindfoot movement often seen with overpronators.
With a drop of 6 mm, the FuelCell promotes a more "natural" and efficient stride allowing for better shock absorption than your standard 10-12 mm drop shoe. However, a lower drop may place additional stress on the Achilles tendon and calf muscles. It is recommended to gradually break in a lower drop shoe, or consider a shoe with a higher drop.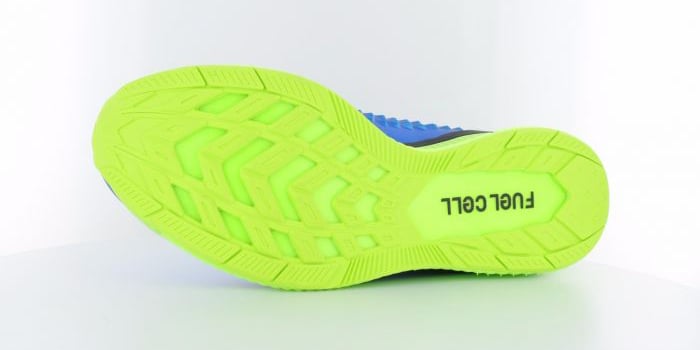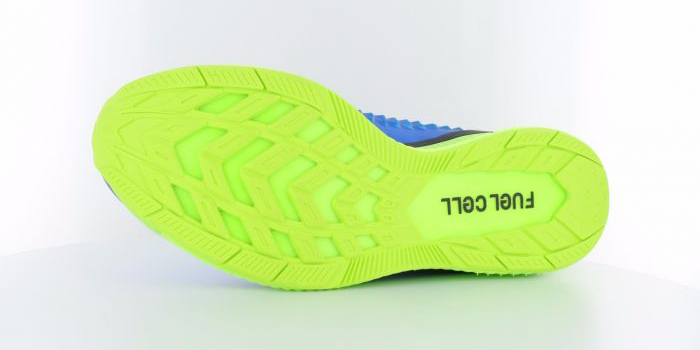 I use the Fuelcell mainly in the gym for weight training and running on the treadmill. The shoe fits true to size since I did not feel as though I was swimming in the shoe or had any pressure points in the front in a size 9D, which is what I typically wear.
One thing to note about the Fuelcell is its curved last which makes it great for neutral runners seeking a flexible, lightweight, and responsive ride for light running. If you are looking for a more cushioned runner for longer distances, I would suggest checking out the New Balance 1080v7's which fits very similar to the Fuelcell, but has more cushioning in the form of Fresh Foam.
For runners seeking something more structured and torsionally stable, the New Balance 880 v7 is a good option due to its semi-curved last which is slightly heavier, but more stable than the Fuelcells. I would recommend speaking to a fitting expert who can analyze your gait and fit you for a shoe that best fits your feet.
Star Rating
★★★★☆
Why?
Pros:
Seamless upper mesh construction for better flexibility and comfort
Fuelcell midsole offers a responsive yet cushioned ride
Removable liner to accommodate custom orthotics
Fairly firm heel counter (for a minimalist shoe) to offer heel support
Cons:
Curved last is too flexible for my feet since I severely overpronate. I occasionally felt the upper of the shoe around the medial forefoot whenever jogging or walking in these shoes. In my opinion, a semi-curved last would make this shoe more structured and versatile for different types of mechanics.
The cushioning is good for short distance running but not enough, in my opinion, for long distance running. Consider the New Balance 880v7 for long distances.
Overall impression
I use the New Balance Fuelcell runners as a daily training shoe and find that they are a great choice if you are looking for a lightweight, speed shoe that is responsive and energy efficient.
Roger Chea
Kintec Fitting Expert