New Balance Fresh Foam Lazr Shoe Review
Brand
Model
What Activity Were These Shoes Used For?
Daily running, hiking, cycling
Goals
Having just completed the Boston Marathon (in the worst weather of all time!), looking for a new marathon challenge. Hopefully somewhere warmer.
Comparable To…
Many other New Balance models due to the sock fit upper. The 1400's and the Zante spring to mind as the toe box remains wide as is the case with many New Balance shoes.
True To Size?
Yes
The New Balance Lazr
This isn't a shoe I would have immediately looked at, because it falls into too many categories.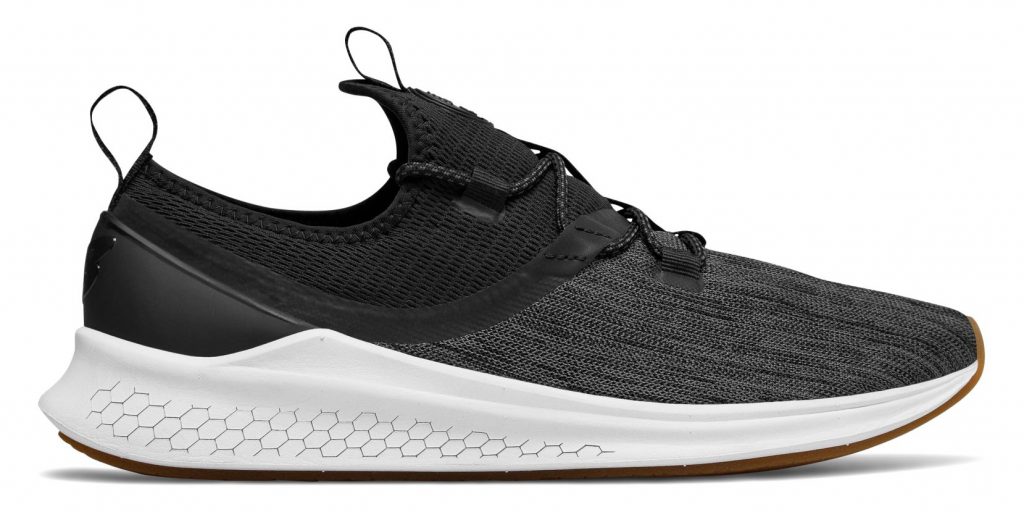 The New Balance Lazr (www.newbalance.com)
My first question: Is it a runner? A style shoe? A gym shoe?
At first, I thought it may end up falling in between too many categories; becoming a bit of a jack of all trades but master of none.
It is therefore with surprise that when I first slipped this shoe on, I felt instantly comfortable and ready to go out on a run. The usual New Balance 6mm drop hits a nice sweet spot between offering the wearer some protection – especially if transitioning from a shoe with a high heel-to-toe drop.
It's also low enough that you feel ready to push off from the mid/forefoot during your stride. It has also adopted the now increasingly common hind and forefoot rockers that seem to be proliferating in the aftermath of Nike's 'breaking 2' project. I was able to put a good 13k run on them out of the box with no hotspots or discomfort.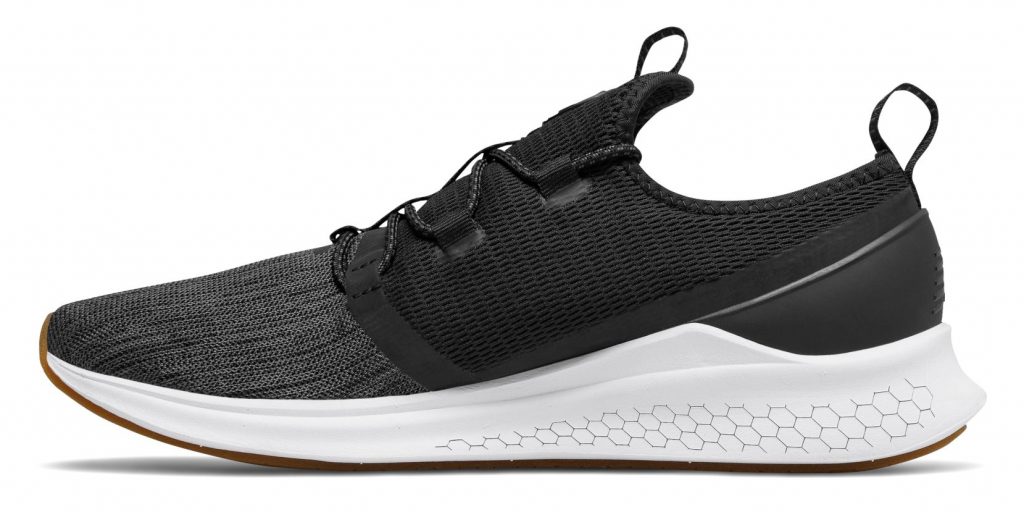 The New Balance Lazr (www.newbalance.com)
My next question: Do these shoes stand up to the style test?
Maybe I'm in the minority here, but I consider fit, feel and function over colour when it comes to choosing my running shoes. I sought the opinion of my significant other, who confirmed these shoes do, indeed, look sleek. I compared them to the ON Cloud, which seems to have garnered a good following for those looking for a runner that can be seen as acceptable in the office environment.
Having worn a pair of the ON's for the past few months I can confirm that they pass the test on looks. But, personally, I feel the New Balance shoe (especially the denim models) have a more traditional stylish appeal to them. They certainly won't look out of place in a smart-casual environment. In my own opinion offer greater user comfort when worn for a long day of standing and walking than the ON's.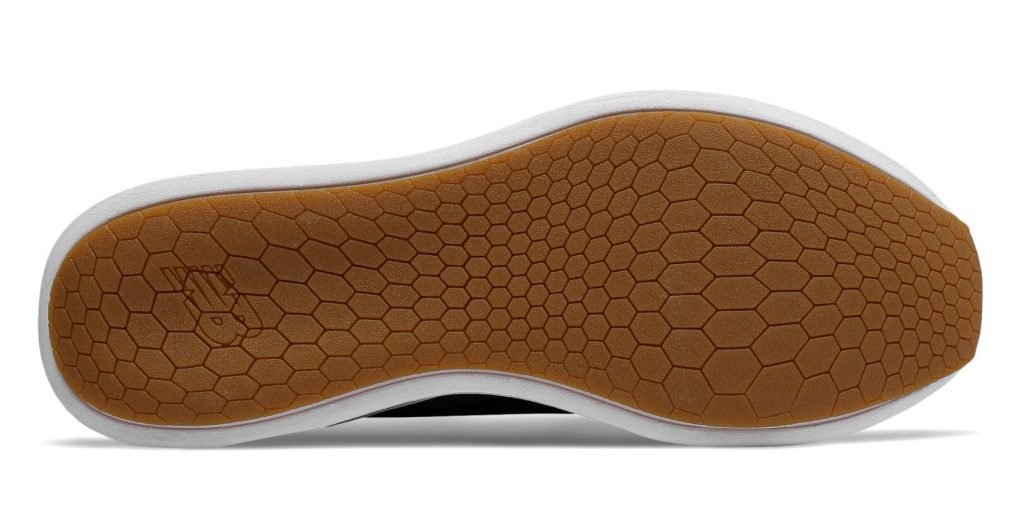 The New Balance Lazr (www.newbalance.com)
Final question: Would they pass the gym test?
Many runners are designed for forward propulsion, especially many Asics and Mizuno models which is great when you are running. However, in the gym, there is a lot more lateral motion, especially with many of the plyometric moves involved in classes such as CrossFit. The New Balance design has a solid rubber outsole with a smooth base. This allows it to function very well when performing sideways movements as well as forward motions.
It certainly isn't designed to grip hard on the trails but then it is not trying to achieve this (although it did manage very well on the light trails around Vancouver's Stanley Park during a run). Therefore, if you want style and substance in the gym you should definitely consider the Lazr.
One of its main competitors in this category is the Adidas Boost, which puts your feet in two large pillows but if you ask me the responsiveness of a shoe when active is much more important and at around $70 less than many of the Adidas models this is a better shoe for less money – a winner all round on that front.
Star Rating
★★★★☆
Why?
I actually do really like this shoe on all fronts. Rather than failing to satisfy, I think rather it actually surpassed my expectations in all categories – if looking good and being able to pick up the pace whilst out running is important to you this is your shoe. I'm going to add them to my shoe rotation for some training runs or keeping them for days in the office where style and comfort are equally important for sure.
Paul Blazey
Fitting Expert/Sub-elite Marathoner