New Balance 1400v6 Shoe Review
You may want to consider these shoes if you're training for a road race, whether it's a 5k or a marathon.
Here is our full New Balance 1400v6 review.
Brand
Model
What Activity Were These Shoes Used For?
I run 5 days a week and wear these shoes 2-3 days each week during my faster-paced runs
Goals
I am training for my first marathon next year. I will also be competing in 10 km and half marathon races leading up to the marathon.
Comparable To…
True To Size?
Yes
The New Balance 1400 v6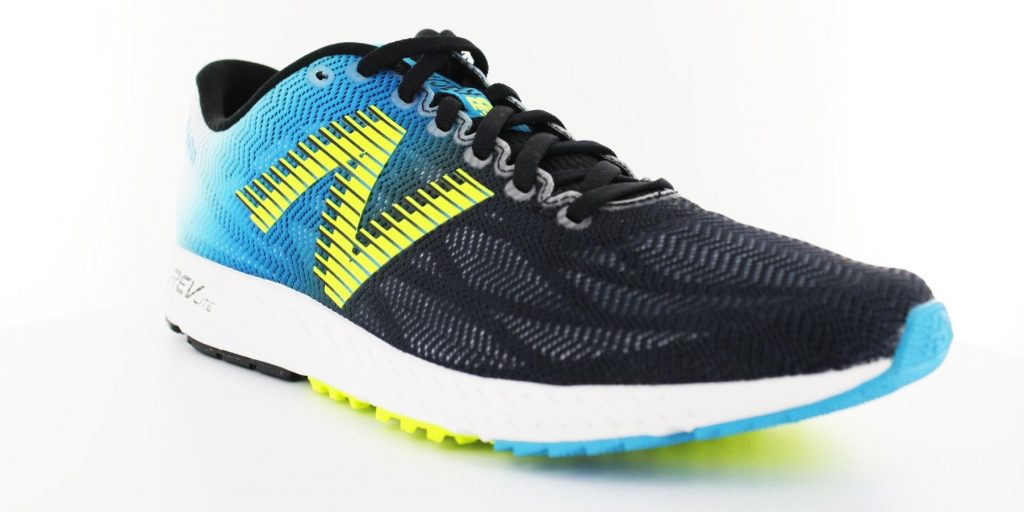 The New Balance 1400 v6 is a lightweight road running shoe that is ideal for racing and is suitable for faster paced running workouts such as interval training, change of pace workouts, and tempo runs. You can wear these shoes on surfaces such as road, track, and light gravel.
I am currently training 5 days a week, for my first marathon next year. Also, I am competing in 10 km and half marathon races leading up to the marathon. So I'm wearing these shoes 2-3 days a week for my faster-paced runs. This includes interval workouts, change of pace, and tempo runs. I used to compete on the varsity track and field and cross country team at SFU and have worn numerous racing shoes in the past and the one shoe I found the New Balance 1400 v6 most comparable to is the Saucony Type A8.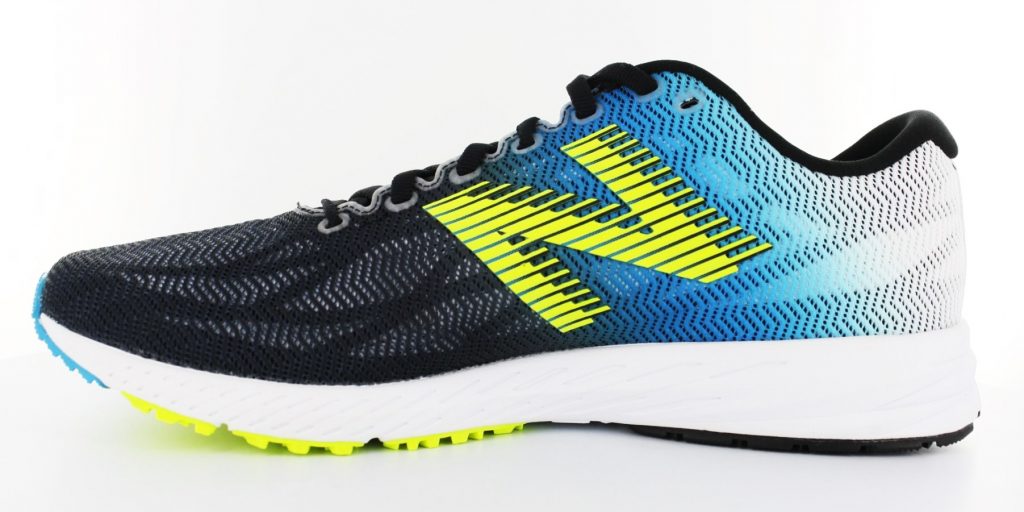 Notable Features
The fit of the shoe is true to size. Also, the outsole and midsole material contains a lightweight underfoot cushioning which is responsive and reduces the impact experienced upon contact with the ground. Meanwhile, the outsole is flexible which flexes accordingly to the natural movement of the foot during initial contact with the ground to toe-off which provides a smoother ride. The blown rubber covering the outsole provides excellent traction on slippery roads and light gravel trails, and the upper is flexible and contains synthetic overlays which wrap the foot evenly providing a more secure fit.
In addition, the upper utilizes a no-sew construction which ensures a more comfortable and irritation-free ride. The New Balance 1400 v6 also contains a removable sock liner. This encourages the fit of custom orthotics and over-the-counter insoles. As a shoe with minimal structure, it has a narrow midsole width and curved last – which is common in most performance racing shoes. The accommodation of these supportive aids can help restore the neutral biomechanics in individuals who experience overpronation.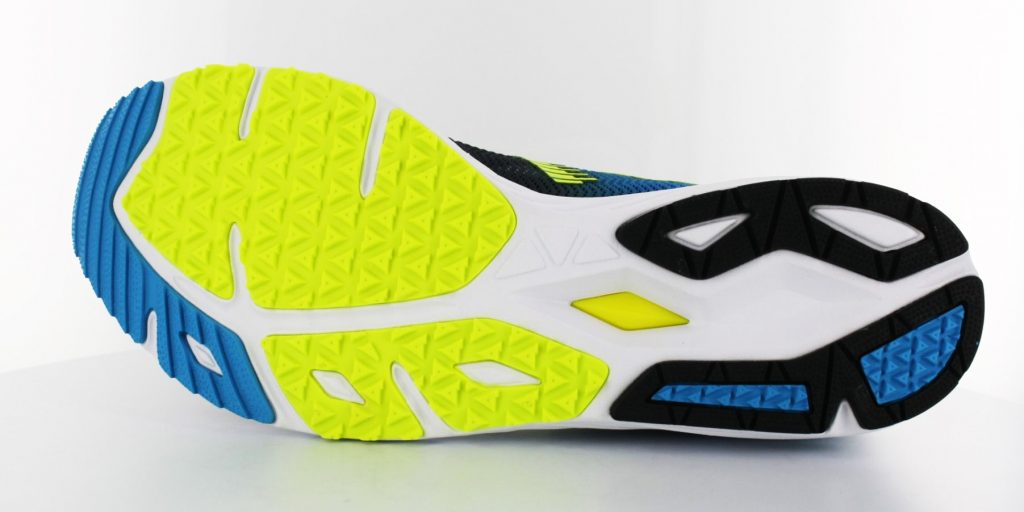 Other Features
I use custom orthotics to help correct my running biomechanics as I tend to overpronate so this is a feature of the shoe I appreciate. Another notable feature is that you can wear this shoe in a clinical setting as well.
The New Balance 1400 v6 may be beneficial during the rehabilitation of plantar fasciitis. The shoe's flexible properties can allow the injured individual to restore the strength of the extrinsic and intrinsic muscles of the foot. In addition, the shoe can also help restore the flexibility of associated tissues. This concept is not just restricted to injury rehabilitation but also to injury prevention and to the population who are interested in increasing the strength of the muscles of the foot and lower leg to improve their running technique and run faster.
Star Rating
★★★★★
Why?
I would rate this shoe as a 5 out of 5 stars and would recommend the New Balance 1400 v6 to anyone competing in road races including 5 km to marathon distances. Overall, the New Balance 1400 v6 has exceeded my expectations as a lightweight responsive performance racing shoe and has come into my perspective as a component of a treatment plan for injury rehabilitation and prevention.
I am excited to wear these shoes for my next race!
David Sawatzky
Fitting Expert