#MyRunStory – Kalyn Head, Run Clinic Instructor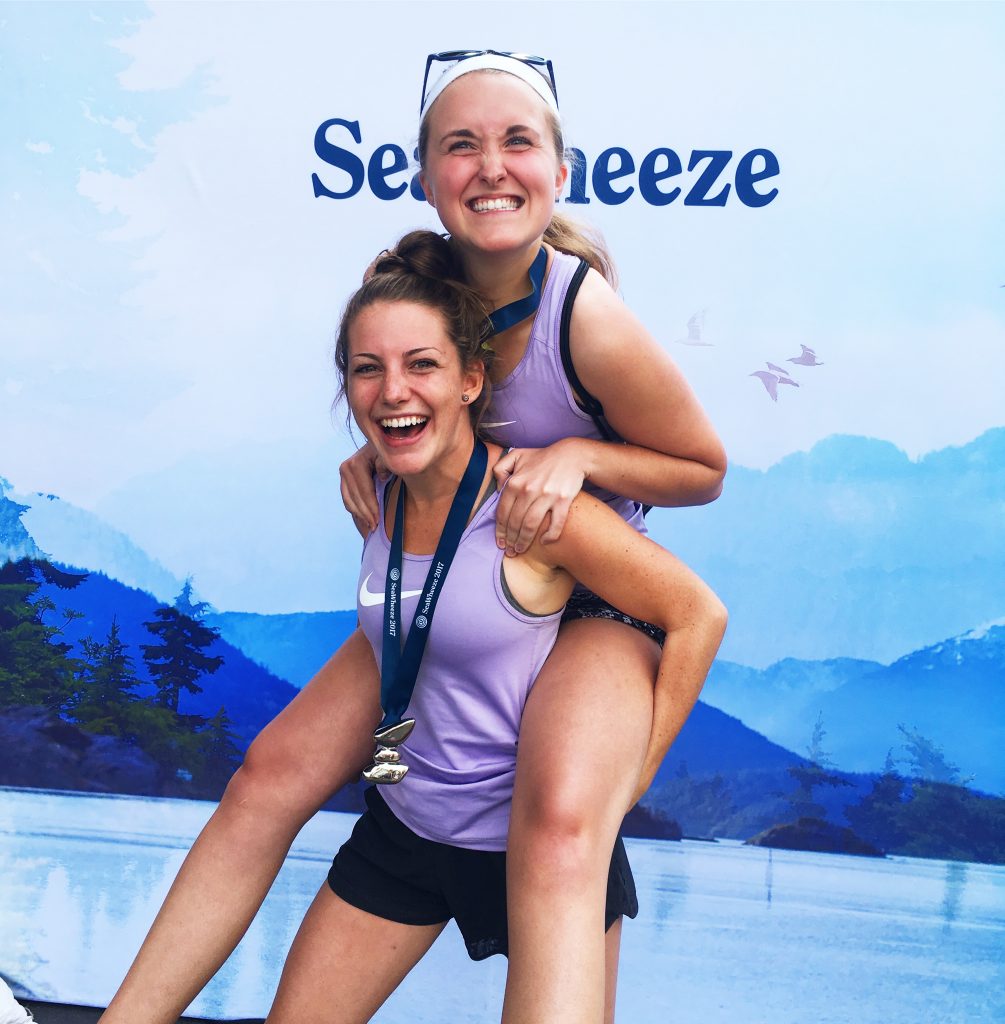 My name is Kalyn! I'm the leader of Kintec's Chilliwack run clinic. Running has been a huge part of my life for a couple of years now, and I'm so excited to share my experience with you all.
I grew up dancing, and I didn't do a lot of running. To me, exerting myself like that and being out of breath never really piqued my interest. In dancing, cardiovascular endurance was needed, but running was a whole different ballgame.
However, in high school, that all changed.
My family and I participated in a 5K fun run together. Before the race, my cousin pegged all our finishing positions and deemed me the most likely to come last. I'm not normally overly competitive, but that comment drove me to give it my all.
I remember starting with them all, and shortly realized I could go a bit faster and win my age category. I proved my cousin wrong, but I gained something way more valuable than a position in the race. From that day on, I knew running was my thing.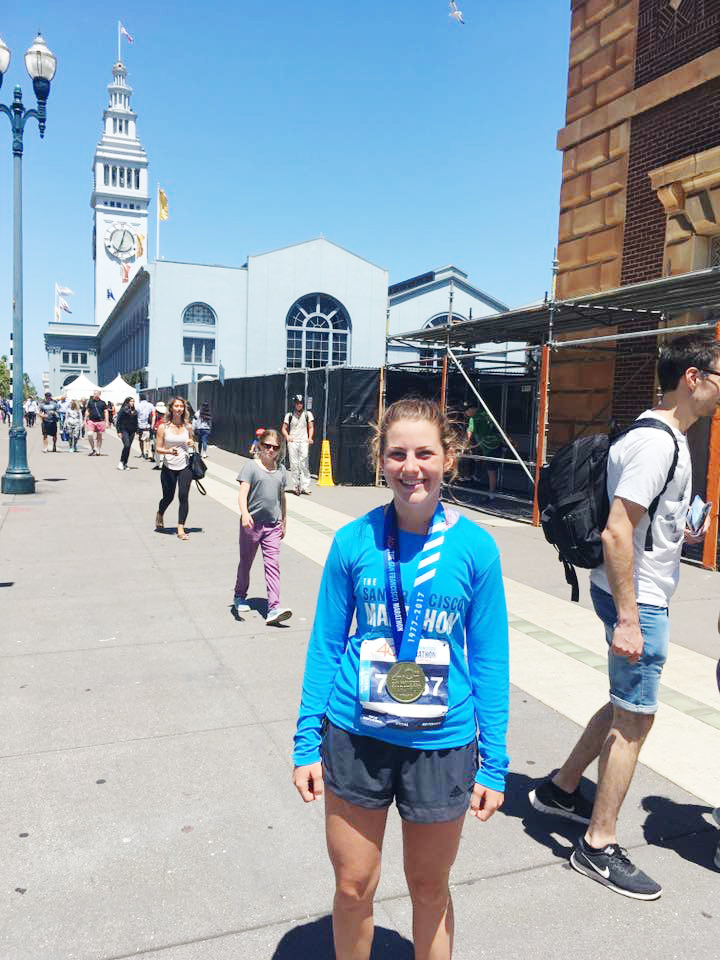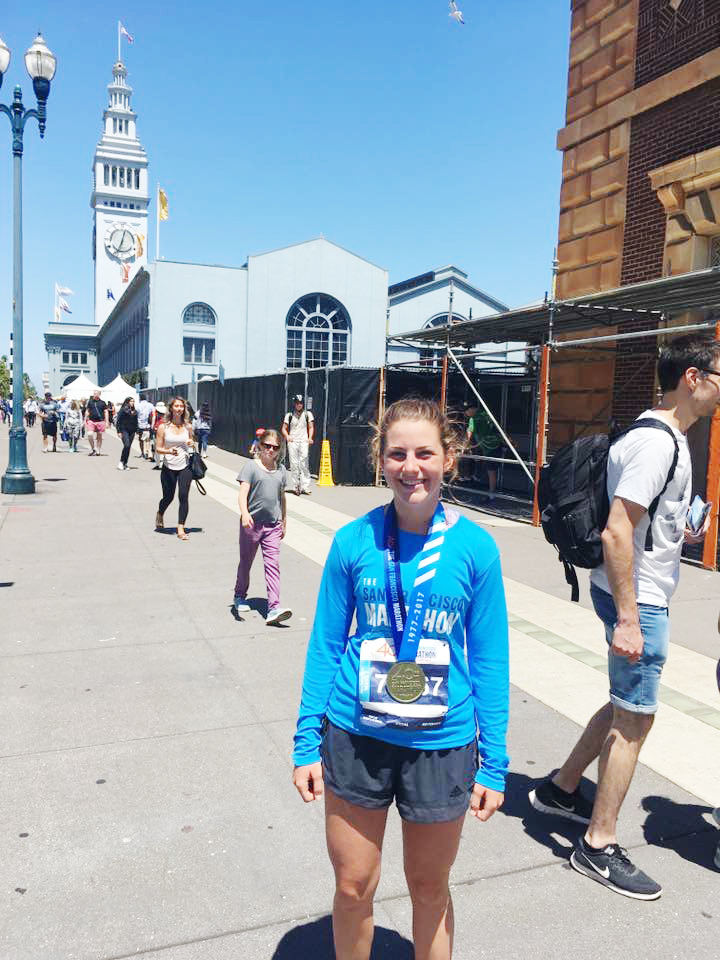 I'm not fast, but the feeling of wind in my hair and the pound of each step is worth much more now. I joined my high school cross country and track team and got to participate in provincials a couple of times. The long distances stole my heart.
When high school finished, I decided to challenge myself and run a little farther. This included running 10km road races, then some half marathons, 30kms trail races – and even a couple full marathons! I even participated in a run clinic myself!
Running has been helpful for me as a university student to take out stress and distract myself from daunting assignments and other responsibilities.
When I run alone, it gives me the opportunity to reflect and think without distractions. When I'm training with friends or in a group, I can squeeze in social time while I work out. Needless to say, it's always a great time!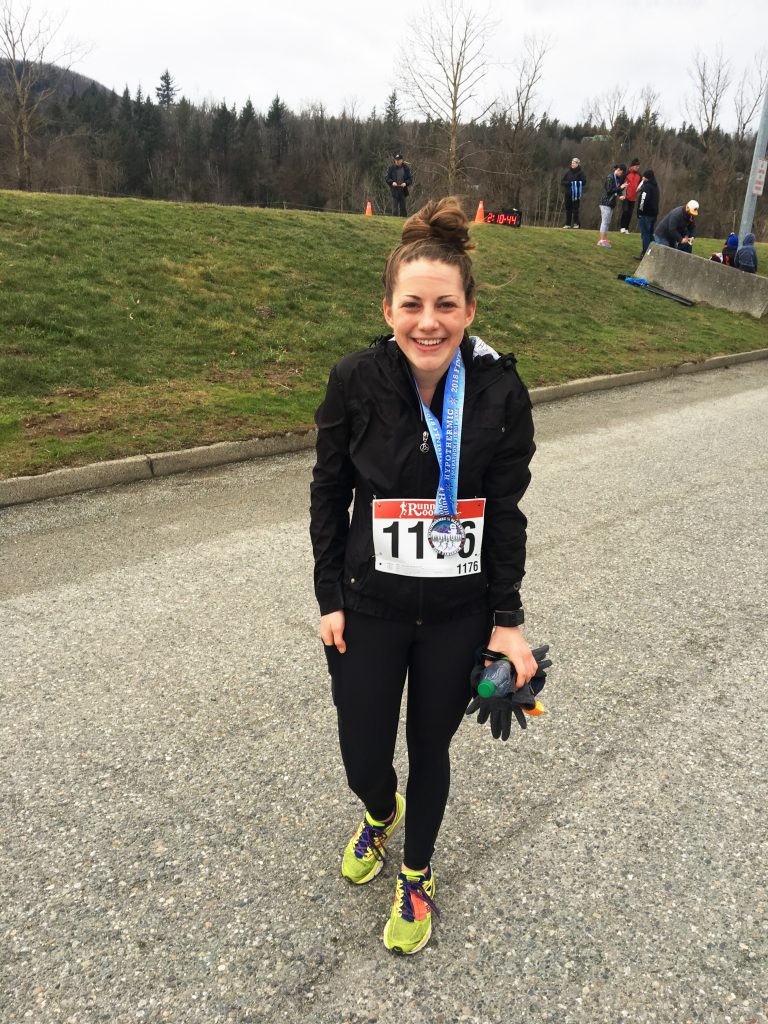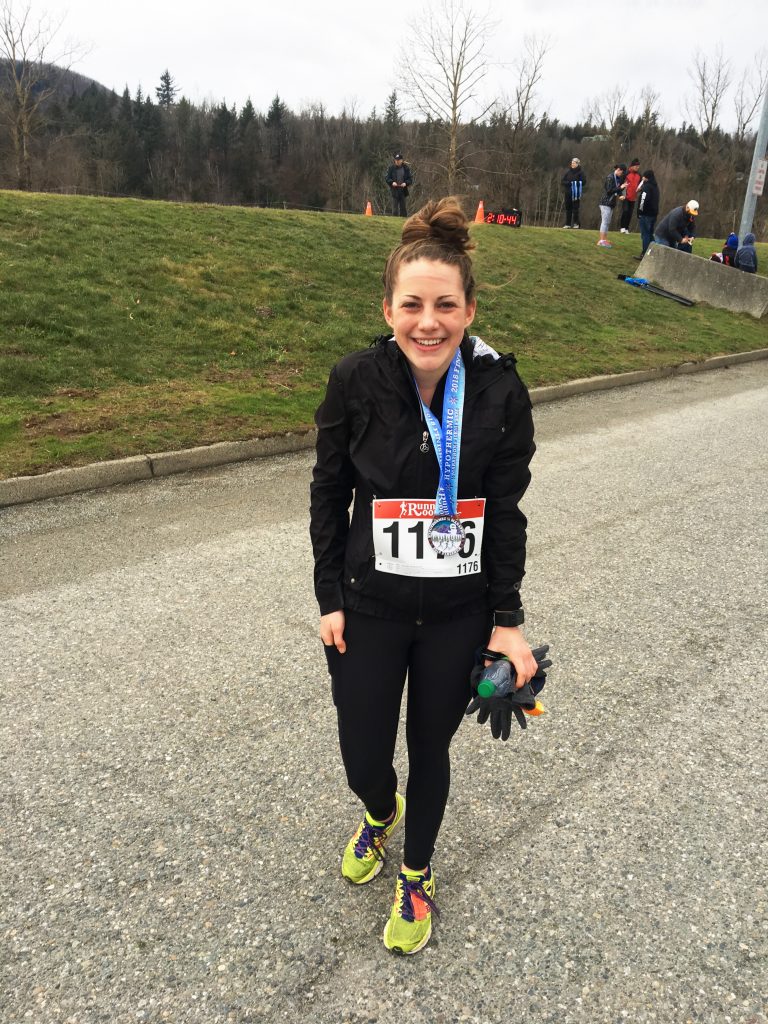 My favourite thing about running is the opportunities it brings. Never in my life did I picture myself in the San Francisco Marathon, running over the Golden Gate Bridge with thousands of others who love running as much as I do – but it happened.
With running, I can escape my comfort zone and have fun while I do it. My goals keep getting bigger and it is so fun each time I achieve them. This year, my goal is to run a half marathon each month of the whole year and qualify for the Boston Marathon.
Racing so much throughout the year is the perfect opportunity to invite friends to train with me, bring friends and family along to watch, and stay active in spite of a busy life.
Kalyn Head
Run Clinic Instructor
Spring run clinics are on now! Join a clinic and make 2018 the year you meet your fitness goals. Check out our archive to read more run stories from the Kintec running community.