#MyKintecStory – Allison Caston
After reading the job description for a Fitting Expert position with Kintec, applying was a no-brainer. I had spent the last six years working part-time for Old Navy and Victoria's Secret. So, Kintec seemed like a natural transition for me. It seemed like a great opportunity to use the skills I had developed as a sales associate and combine them with what I had learned so far in my program.
Kintec's pre-established relationship with UBC's co-op program made it super easy for me to apply. It was nice to know I was already coming into a position that had been occupied by a co-op student in the past.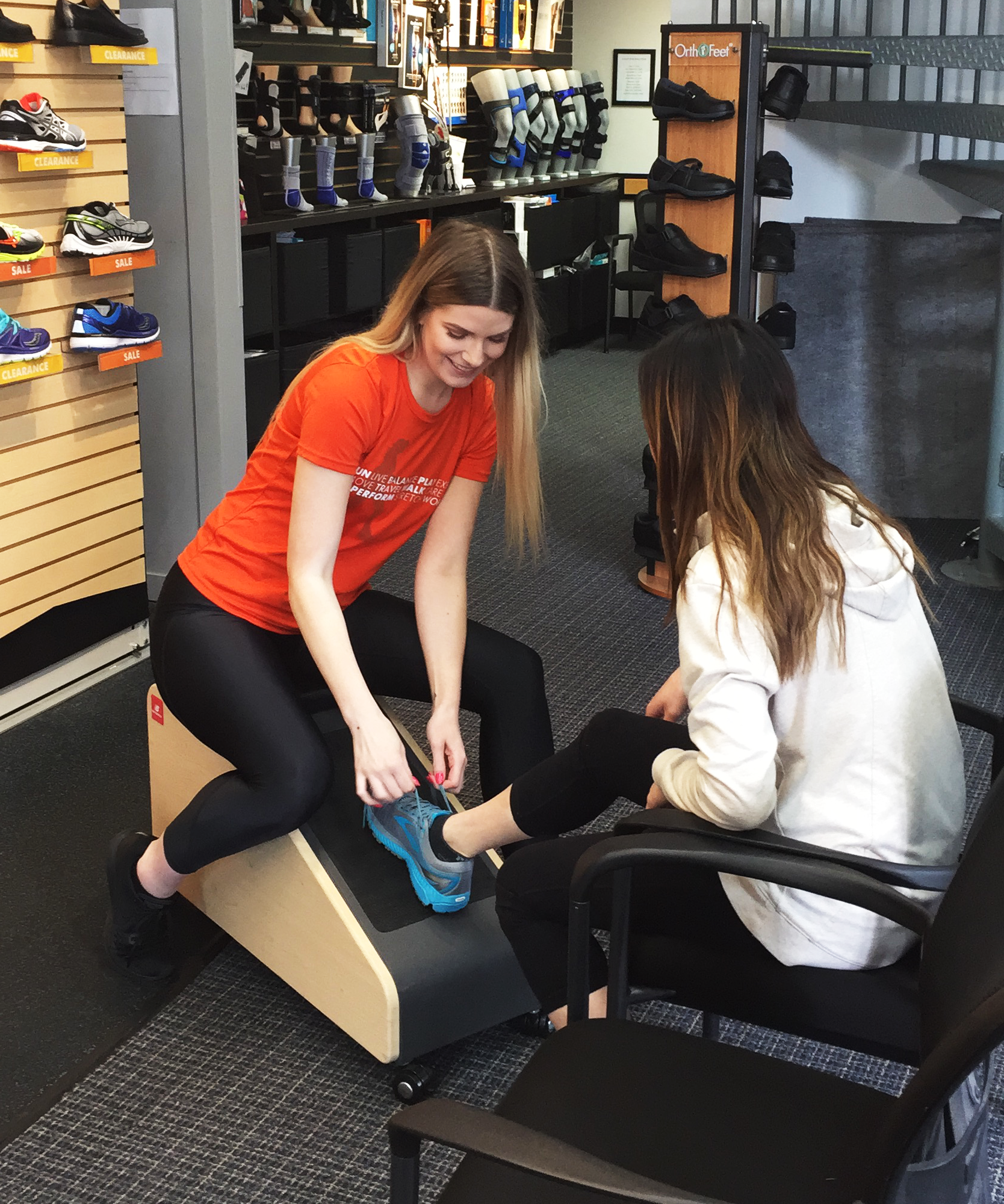 What I Gained From My Co-op Terms
It would take far too long for me to list every single skill I gained over my two co-op terms with Kintec! Some of the most useful knowledge I gained was an understanding of different professions inside kinesiology. Kintec's connection with referring doctors, physiotherapists, and other health care professionals gave me a deeper understanding of the network of professionals that it takes to get people back to their regular selves and living life without pain.
I also saw the role that I could play in helping people reach their health and wellness goals – which was very fulfilling! My co-op position gave me the opportunity to work closely with pedorthists in our clinics. Eventually, I started fitting and adjusting orthotics in my own appointments with patients.
My collaboration with the pedorthists as well as the experiences I gained with third-party patients with claims though WBC, ICBC and MSSH created my interest in public health and the position that I am in today. Since starting my first Kintec co-op work term, I have discovered a career path that excites me! Now, I've decided to work towards a Master's Degree in Public Health. Currently, I'm a Patient Care Coordinator for a very reputable surgical clinic in Vancouver!
I encourage anyone interested in a co-op program to make the Kintec co-op program one of your top considerations! I learned more than I ever imagined, created invaluable professional relationships, and discovered my next education pathway towards my dream career.