Mizuno Wave Rider 20 Shoe Review
Having been around for two decades, the Wave Rider is Mizuno's longest continually updated model. I have not run in Mizuno before, so I did some reading on previous versions, and the consensus was that this model is the best one yet; In general, this shoe seems to have a lot of loyal customers over many years.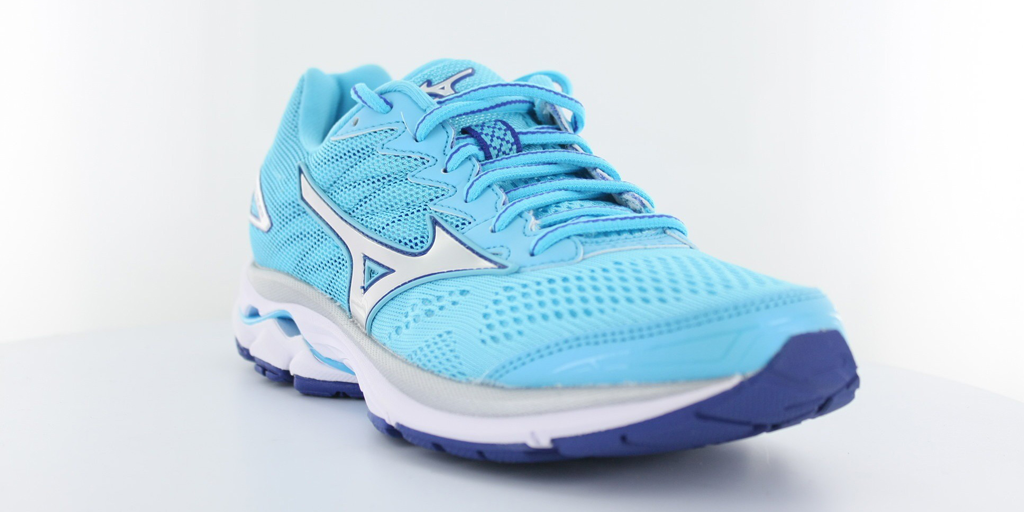 Continuous tweaking and improvements have led to a slightly better model each year, without changing the general feel of the shoe.
This year, the Mizuno Wave Rider 20 saw two of the main improvements. One was an all-new, redesigned cloud wave plate to provide an overall softer, smoother ride, and another was the top midsole foam that incorporates a new U4ic foam compound; it makes this version of the Wave Rider 33% more responsive and durable than previous models.
It certainly felt like I had adequate cushioning but was also very responsive, as I found on my tempo workouts.
I also found the Wave Rider gave me more than enough support on longer runs too – up to 24 kilometres so far – but I am also a pretty lightweight runner.
Wave Rider 20 is comfortable, cushioned and supportive, but certainly not chunky at all. I wouldn't race a 10k or less in these shoes, but I like pretty lightweight shoes for these distances.
However, I am sure for many people they would be a good shoe for a 10k race.
The tread is similar to a lot of road shoes and perfectly adequate for running here in Vancouver, mainly on the road and the Stanley Park trails.
One neat little extra is a reflective panelling that reflects lights at night, as well as how good the shoe looks. I like that the Wave Rider 20 is one solid colour – laces included – with only the silver reflective Mizuno flash.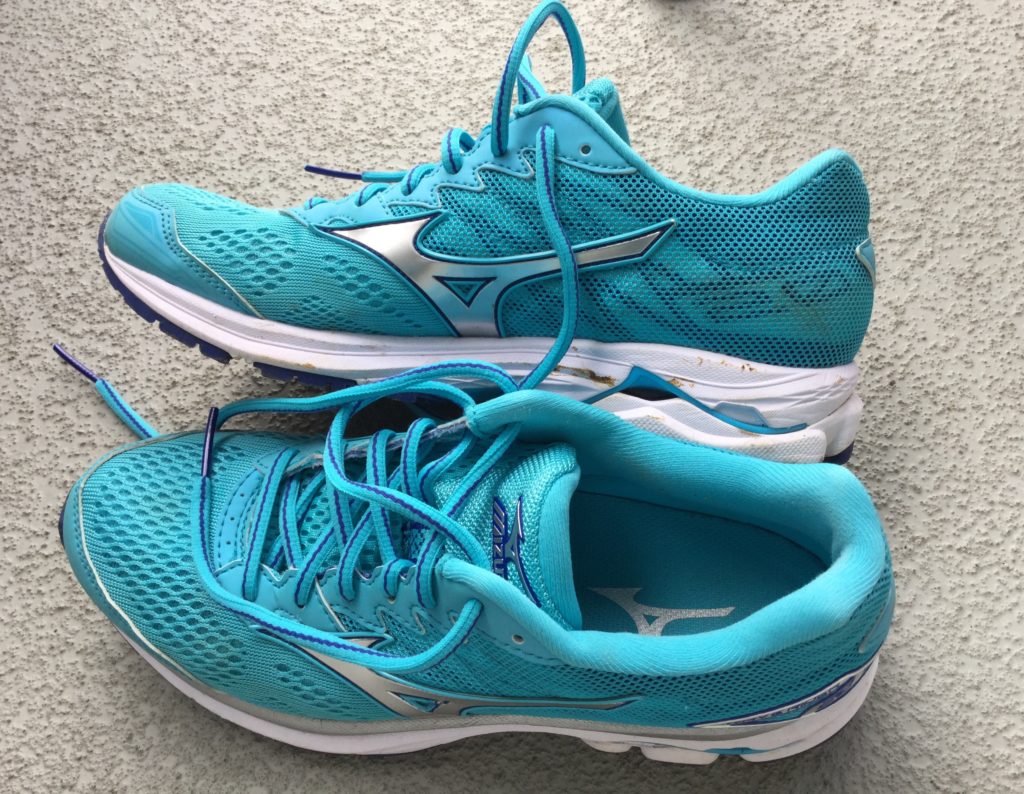 Hey, it's always great to run in nice looking shoes – secondary to their performance, of course!
The competitive price is great for a shoe that has had a lot of research done over the years and is so popular.
If you want to buy one pair of shoes that will suit many of your running needs, then this model would be an excellent choice – as they are responsive and cushioned so work for training and racing.
Let's face it: we can't always have numerous pairs for easy training, speedwork, short races, long races, and other purposes.
I've only had these shoes for a few weeks, so time will tell how long they last. I do have an issue now that most of my running shoes wear out on the upper before I have even run the suggested replacement mileage in them.
These shoes have a nice mesh, breathable upper, which is ideal for keeping your feet cool.
However, it will be interesting to see how well they wear. I've run in Wave Rider 20 in freezing and scorching weather and did not suffer from cold or hot feet. They certainly got the upper spot on to cover most of your running needs.
The fit was the same for the size I usually take, and I did not find it too small. There was a small issue with some rubbing on the side of my heels, but adjusting the laces seemed to solve this problem, and I found them very comfortable to run in.
As always, seek the advice of your Kintec expert as to the right shoe for you.
Overall Impression
The Mizuno Wave Rider 20 is a versatile everyday training shoe for a wide range of runners. It is fairly lightweight and suitable for various types of training and longer races. Because this is a neutral shoe, it is not ideal for someone who needs support for pronation issues.
Janette Purdham
Kintec Race Team
The right pair of shoes will keep your body in alignment while you do the things you love! Product reviews from the Kintec team will help you find the right fit for your activities. Catch up on everything you need to know about shoes!