Kintec and Walking Mobility Becomes Largest Privately-Owned Footwear and Orthotics Company in Canada
SURREY, B.C. — Kintec Footlabs Inc. and Walking Mobility Clinics Inc. have entered into a new national partnership that will see Kintec acquiring a significant equity interest in and managing all Walking Mobility locations in Ontario. The long-term goal of this joint venture is to become a nationwide brand. Current Walking Mobility owners Westney Group and Dr. Leslie Goldenberg will also retain significant equity interests.
Chris Rich, Chairman of Walking Mobility, says, "this new and exciting partnership establishes a national privately-owned pedorthic company that will be managed by Kintec, Canada's most successful orthotics and footwear company."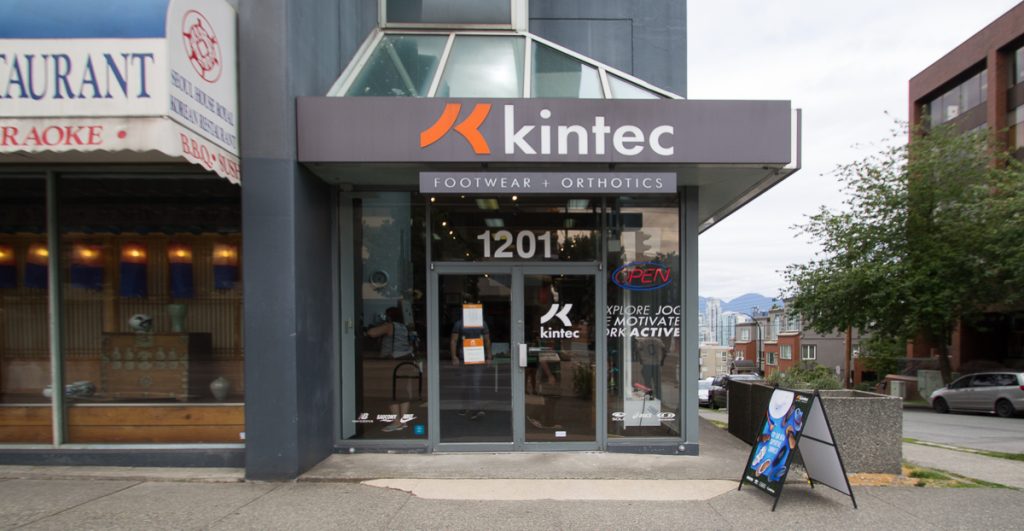 Kintec's West Broadway location in Vancouver, BC.
With 11 locations in Metro Vancouver, including a location at the new Footbridge Centre for Integrated Orthopaedic Care and two licensed locations in Williams Lake, BC and Salmon Arm, BC, Kintec is a predominant player in the pedorthic industry, as well as the specialty footwear market in Western Canada.
"We are very excited about this opportunity," said Mark McColman, Founder and Chief Executive Officer of Kintec: Footwear + Orthotics. "I left Ontario 28 years ago and moved to Vancouver, starting Kintec in 1991. This partnership is an exciting way to come full circle and extend our reach to the Ontario market."
The Kintec team will immediately begin working with Walking Mobility to ensure it continues to be a dominant player within the Ontario market. The goal of this initiative is to grow in both market share and locations throughout Ontario.
"Kintec looks forward to bringing its world-class business culture and systems to the Walking Mobility team," said Mitch Dodd, Chief Operating Officer of Kintec: Footwear + Orthotics. "This partnership with Walking Mobility is a strategic move to allow expansion into the Ontario market, while working with one of Ontario's best pedorthic teams."
Founded in 1997, Walking Mobility is Ontario's largest privately-owned pedorthic company. This partnership will focus on expanding within the Ontario market, with plans to open multiple new locations. In the months to come, Kintec will determine the best long-term strategy for growth and expansion of both brands throughout Ontario.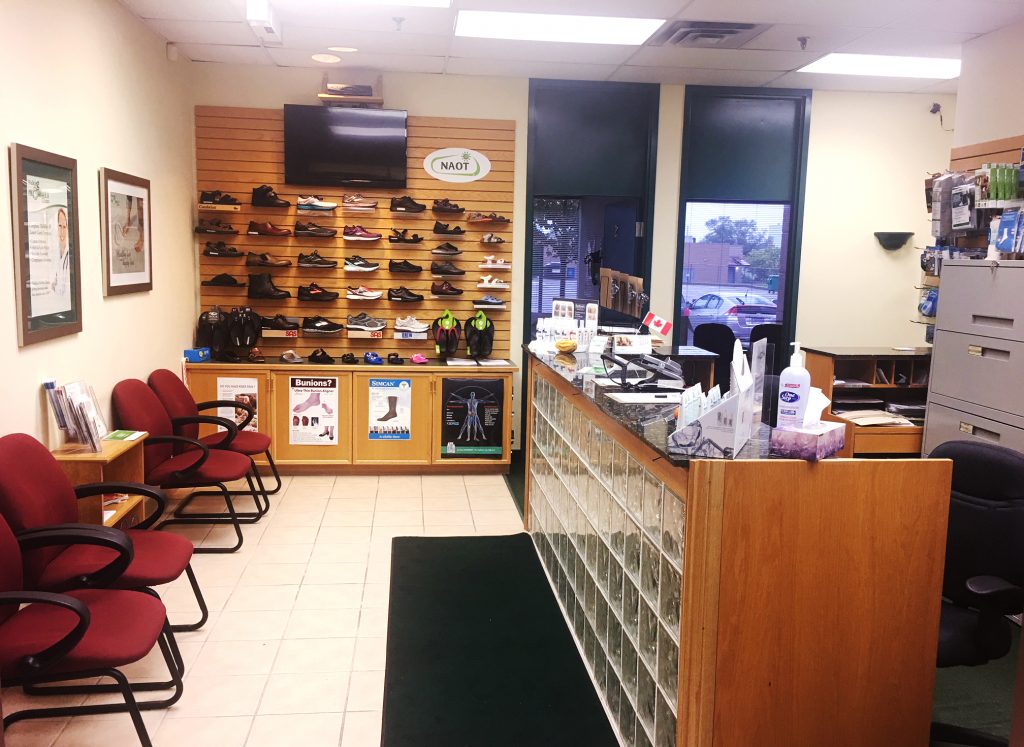 The inside of the Walking Mobility clinic in Mississauga, ON.
"Walking Mobility is excited for the opportunity to partner with Kintec and expand our reach in the market, as we strive to be a top provider of foot and lower extremity health care," said Shelley Dempsey, Director of Clinic Operations of Walking Mobility. "With both companies having a core mission of keeping people healthy and active on their feet, this partnership makes perfect sense. I am confident that by merging the great minds of these two teams, we will not only achieve greater business success but also become even stronger at providing the best patient care and keeping people active."
This partnership became effective October 1, 2018.
About Walking Mobility
Founded in 1997 in Toronto, ON
Over 25 team members including 18 Canadian-Certified pedorthists at 14 locations across Ontario
Home to physicians, pedorthists, and chiropodists with a mandate to 'help alleviate your foot pain and get you back to living a healthy and active lifestyle'
For more information, please visit www.walkingmobilityclinics.com.
About Kintec: Footwear + Orthotics