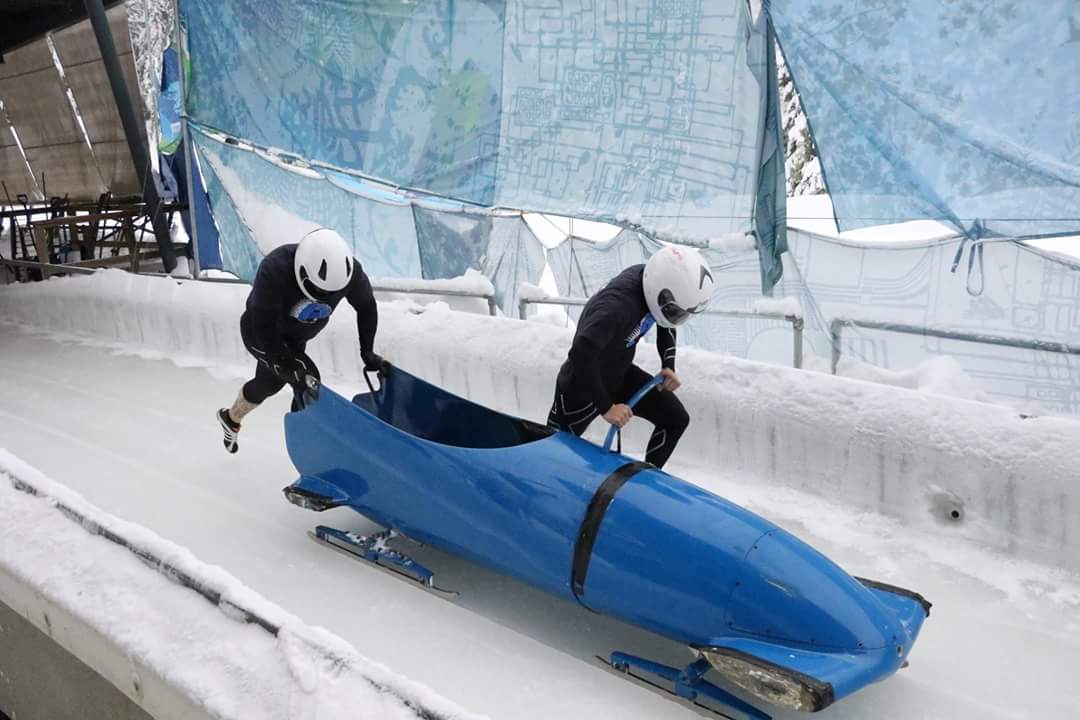 End of Bobsled Season Wrap Up
Well, with a bang, my bobsled season is over.
This was a very trying and difficult season, but you need to roll with the punches and work towards being better for the next season. This season, I moved to Calgary to train at the main training facility. The start of the season I endured an ankle injury, a few upper-level decisions that really angered me, and a strained left oblique. I was able to make it out to Whistler for BC Cup #1 and #2 and had a blast reconnecting with the crew out there. The second half of the season was more of the same, unfortunately. Then I had a severe hamstring strain during a training run here. That shelved me for almost a month. Then about a month ago before I could head back to Whistler for some more training and races, I had a severe back injury. Thankfully it was ruled out that I had no compression fractures in my vertebrae. Rehab has been amazing, with big thanks to the awesome Chiropractor here at Winsport, Dr. Lindsay Alcock. I am back to regular training minus some Olympic lifting! This season was also postponed/put on hold for almost 2 months here in Calgary after an unfortunate incident at the track. This was completely preventable but was still shocking and sad to hear about.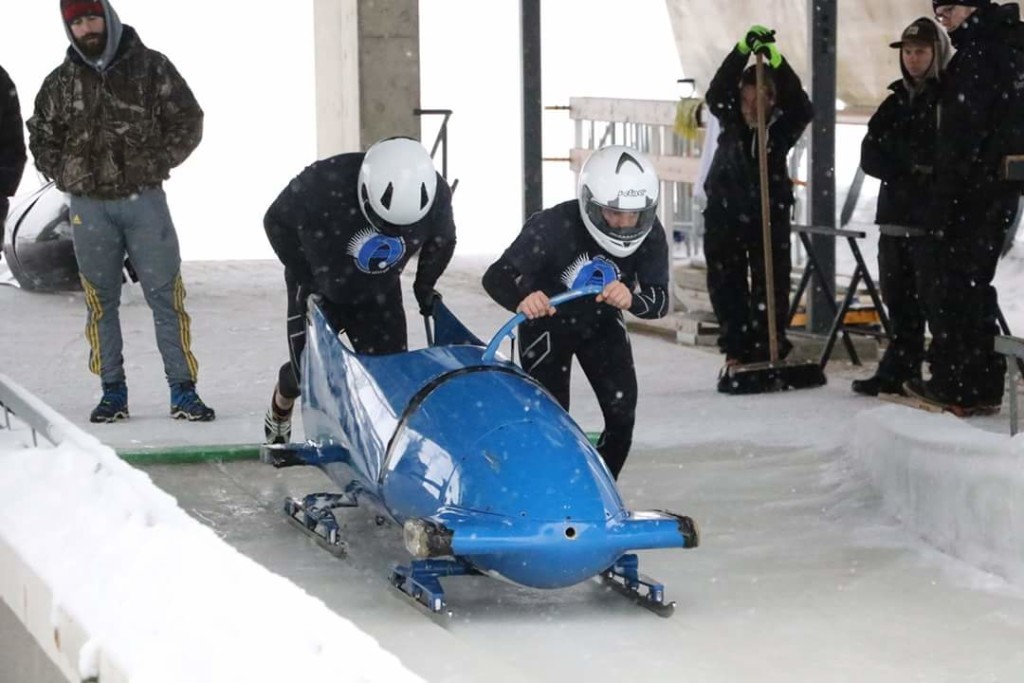 As the bobsled season is over, I now begin the off-season with some base training. I will be doing some base level testing in a few weeks in Edmonton with my Strength and Conditioning Coach, and then I will work towards improving my testing camp numbers from last season!
To end this I would just like to thank my amazing wife Amanda, who is also my full time personal chef and part-time psychologist, my amazing dog OJ who inspires me to keep pushing every day, Kintec for continuing to support me this past season and into the future, Edge Nutrition for helping me this past season, Spider Tech tape for keeping me together when I was broken apart, and thank you to every single person who has wished me luck, sent me messages of encouragement and followed my fun little athlete page.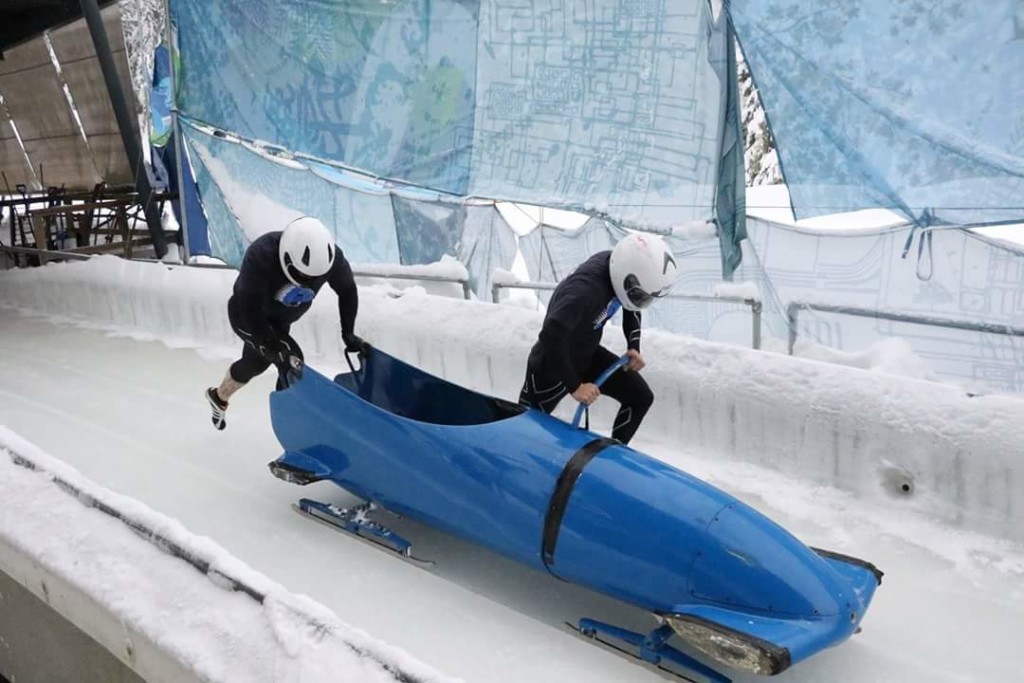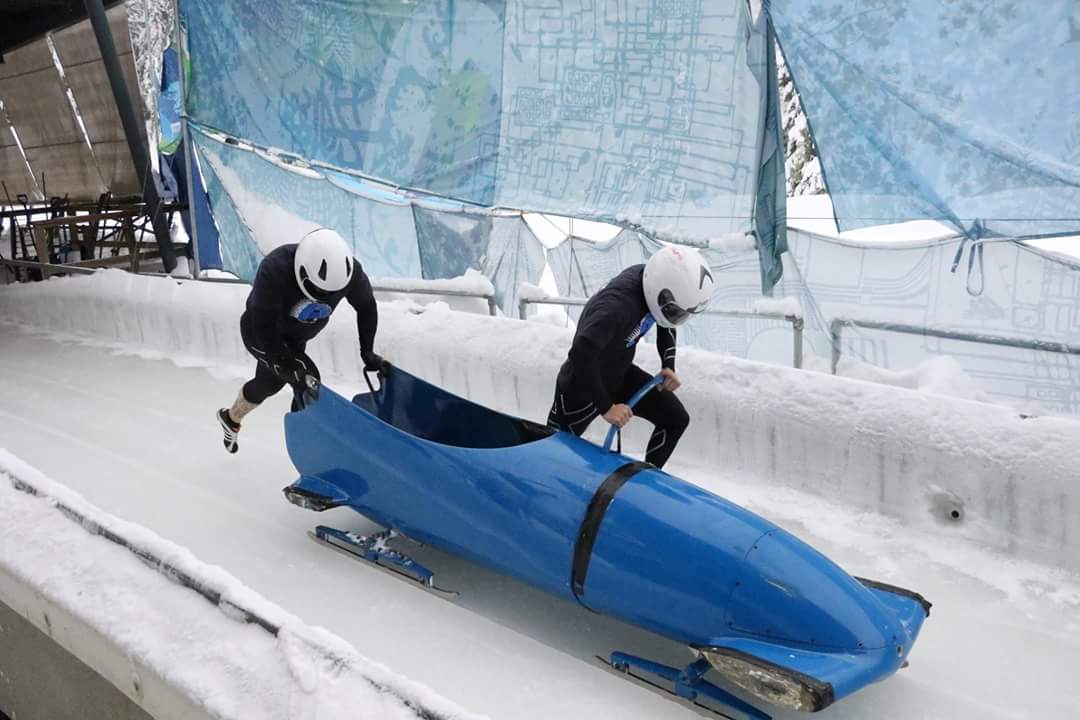 And lastly, thanks to all the awesome fellow sliders who make this sport so much fun to be around!
I will update you further as the summer training progresses. Read more of Steve's blog posts on becoming a Bobsledder.
Steve Stredulinsky was the Kintec Abbotsford Manager for almost 5 years before making the move to Whistler to attempt to compete for a spot in a Bobsleigh for Canada in the 2018 Winter Olympics. Steve is a Certified Canadian Pedorthist.