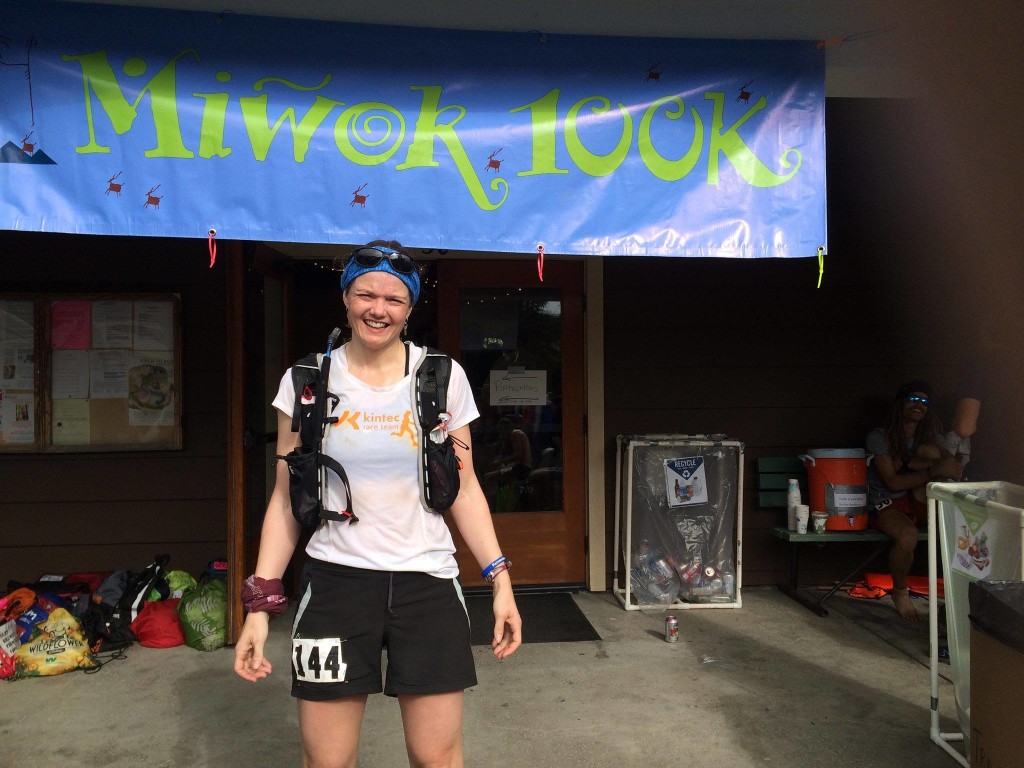 Changing Expectations
So, these past couples of months, I've had the opportunity to do 3 completely different races. The best part so far about this racing season as that I've gone into all these runs with no expectations. Like some of you, I tend to be competitive with myself and start races with a lot of expectations. I've spent the last 2 years training really hard and this year decided I need to relax a bit more as I needed a mental and physical. So this month I thought I'd share a few thoughts on how that went for me.
This race for me was about heading down to Yakima with a few colleagues/friends of mine. They had gotten into trail running in the past couple of years and we hadn't had a chance to all race together before. So it was more about the camaraderie and fact that I would get to spend time with these girls.
The race is an out and back 50k with 9,000 feet of climbing. It is hot, exposed the entire day and I would definitely classify it in the more difficult category. I was doing Miwok 100k in 2 weeks so I was treating Yakima as a training run. I started the day essentially telling myself I needed to be positive all day as sometimes I can get into a bad head-space if I'm not doing as well as I think I should be (sound familiar)?
When I reached the halfway point of the race, I was in 5th or 6th place and thought it would be nice if I could keep this position. So I stuffed my baggie with some food and asked someone to sunscreen me and off I went, only to realize I forgot my baggie of food I planned to eat up the climb! Instead of my usual panic, I chatted with myself and told myself it would be fine. I could sustain myself for a couple hours on the 2 cliff bars I had until I got the next aid all the while moving up to 4th place. It worked and I ran strong to the next aid station and stayed positive.
At the next aid, I moved into 3rd and I climbed out of that aid really strong, but then decided I was almost done so I didn't need to get water at the 5-mile water only station…oops! Finally, I started to head downhill (the uphill seemed to never end) with 2 miles to go. However, the relief was short lived. The trail began to erode away from me at the side and I fell. My calves began to cramp badly and when I went to take a drink to help the cramps, I emptied my bladder. YIKES! Now I had 2 miles to go with no water on a hot and exposed trail. I gathered myself together and decided the push through as best I could the final stretch. I just barely made it and the best part is that I won a growler for 3rd place!
Miwok is a completely different race to Yakima. It's 12,000 feet of climbing in 100k so it's much more runnable. It has views of San Francisco, Muir Beach, Mt. Tamalpais and the redwoods. This was a race I was doing because my friend Julie wanted to do it for her 40th birthday. We were going to celebrate by running 100k and then wine tasting the next day!
I began this race also with the mantra to be positive all day. For a 100k that hard, as you know, you'll have some down periods. The start of the race is a bottleneck on single track; after about 5 or 10k people seemed to be passing me left, right and center. I told myself it's 100k you can't try to keep up with people 10k in, just trust your pace, which was mentally challenging. At 25k people were still blowing by me and I wondered if I was at the back of the pack, but I just kept telling myself to enjoy it and trust myself.
I ran strong all day! At times, I felt like I was back of the pack, but I made sure to eat and I stayed positive. Near the end, there is a long out and back to mile 49 where you can see essentially where you are in the pack. I counted women thinking I was 12th and that it would be really nice to make top 10, but it didn't look promising. As I climbed up the trail out of Randall aid station I was feeling really strong but thought the women ahead of me were just too far out of reach.
I got up to Bolina's, the last aid station and high tailed it out of there. I told myself I could make 12 hours and that I could run the entire last 11k. Aside from a short walk stint on a climb out I did run the entire way back. I passed women who were really positive and saying things like "looking strong, you go girl!" The last downhill went on for an eternity and watched my sub 12 slip away. I managed to finish in 12:05 and was the 7th woman! I was quite pleased with my efforts for the day as I felt really strong with no rough patches!
Vancouver 100
This is a very different run to Yakima and Miwok. OIt's 16,000 ft of vertical, it's on the Baden Powell and it's technically not a race. It's more of a training run for most people put on by Club Fat Ass and therefore not a sanctioned race. My friend Deb, who I ran Tor Des Geants with, wanted to come up from North Bend, Washington to run it but didn't know the course. This would be my 4th time running this event, so I thought I would be her tour guide and have an opportunity to run with her without feeling like I wanted to die!
So we set out from Deep Cove at 5 am. Vancouver is currently having a heat wave, so it got really freaking hot! We managed to slog our way through the heat with a little help from our friends. who brought us treats! This included ice cold water, sushi, Mr. Freezies, ice cold coke and pizza – just to name a few! At a few points, the heat definitely took the wind out of our sails. But as it got cooler at night, we started to move a bit better. That is until we had some headlamp issues, which we sorted to the best of our ability.
It was a fun day! Having someone new to show the trail to was more motivating than being on my own.
It has been really nice to take things a bit easier this year. My only expectations are to have fun and enjoy the experience!
Jackie, Kintec Race Team