The Benefits of Wearing Supportive Slippers
After a long day of work, relaxing sounds like a good plan. However, the average person will still spend a considerable amount of time on their feet before going to bed. The chance your feet are feeling worn out is highly likely. Especially if you're wearing a pair of flimsy, non-supportive slippers or going barefoot. In this article, we will outline all the benefits of supportive slippers, and what to look for.
People who suffer from foot pain could experience great discomfort, or do potential damage by walking and standing while doing chores or spending time at home.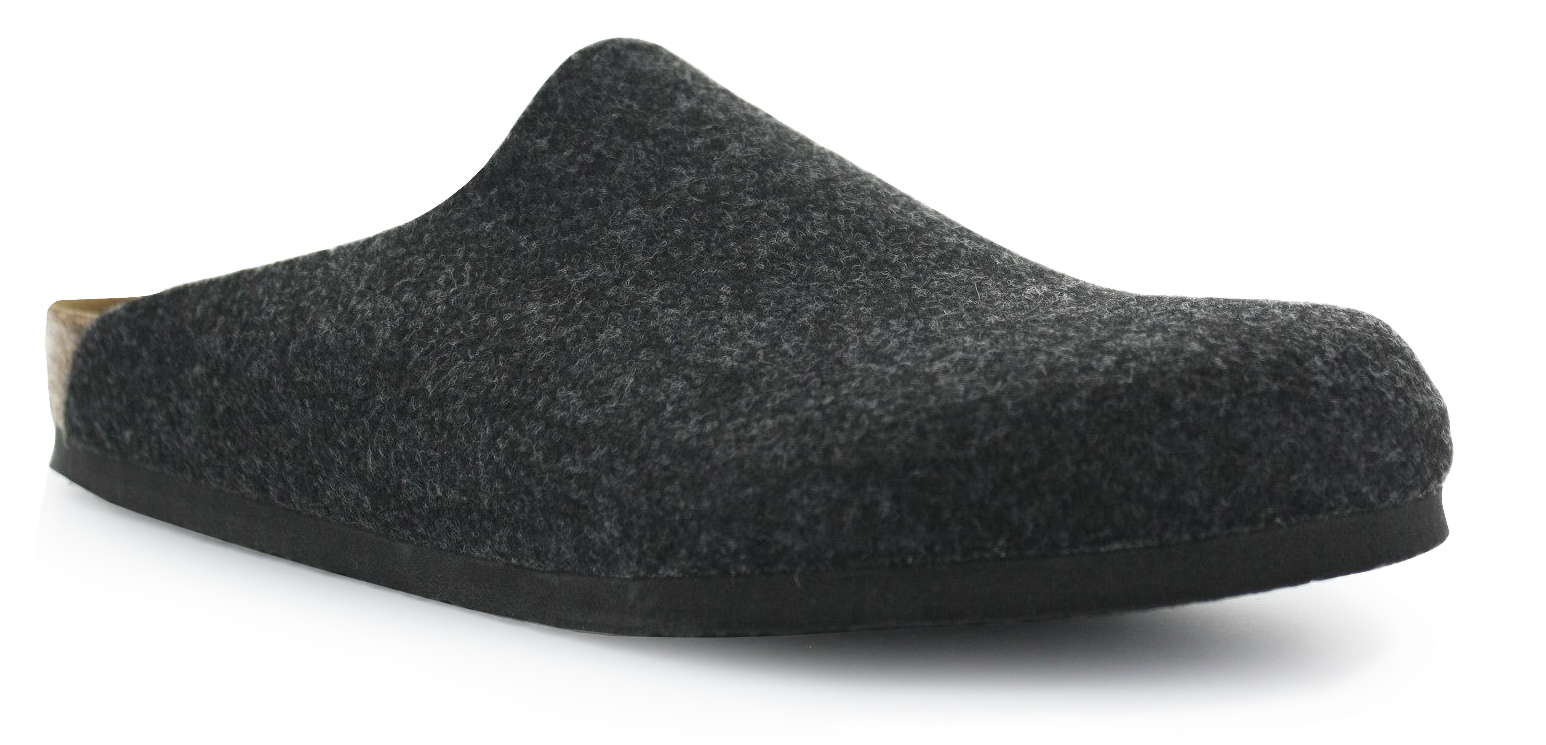 Why You Need To Support Your Feet At Home
Imagine working out in the morning and eating healthy at work all day, only to come home and eat a tub of ice cream. Okay, maybe it happened once! When you go from wearing orthotics in your work shoes to flimsy slippers at home, that's essentially what you're doing.
You wear orthotics in your shoes all day. So why stop supporting your feet at home while you're still active? Luckily, there are many options out there for comfortable, supportive slippers. You just have to know what you're looking for.
Benefits Of Supportive Slippers
Slippers with arch and metatarsal support will provide comfort and reduce strain on the feet and legs. Specific fabrics will breathe, and keep feet dry while they stay nice and warm. Some slippers have removable footbeds, to accommodate custom orthotics.
Top-quality materials such as leather, sheepskin and cotton make up many supportive slippers on the market today. People with cold feet may also start wearing these slippers to keep warm. Sheepskin breathes easily and doesn't allow moisture to accumulate inside the slippers. This means your slippers won't be sweaty or smelly.
Wearing the proper pair of slippers will help people with diabetes. The blood flow to their feet will improve and they will reduce the risk of skin irritations and injuries.
These slippers are seamless and made to give enough room around the toe area. Pedorthists highly recommend them, especially for patients healing from operations.
Clearly, there are many benefits of supportive slippers. When your feet feel better, you feel better!
If you don't have any foot problems, wearing supportive footwear is a preventative measure to save you from complications in the future.