5 Things To Avoid When Shopping For Kids' Shoes
You want the best for your kids. The best school, the best teacher, the best sports team – but do you know what to look for when choosing the best shoes for your kids?
Children have very different feet from adults. Did you know that kids feet don't fully develop until they're about eight-years-old? Your children's feet are complex, and as a result, younger kids usually appear to be flat-footed. At this age, children's feet are generally flatter and wider when they are weight-bearing.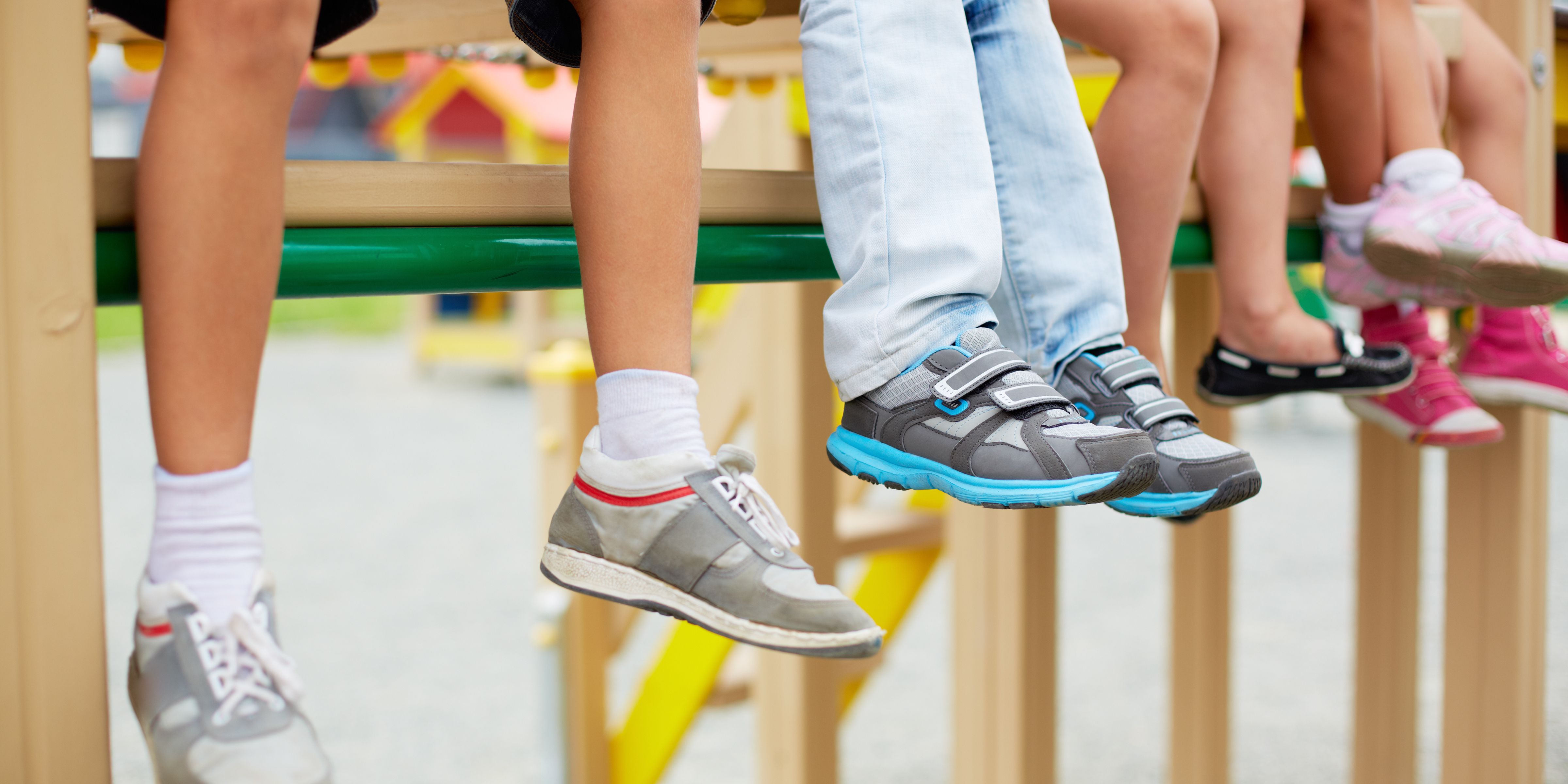 How to shop for kids' shoes
Here's what to avoid when shopping for kids' shoes, and what to look for instead.
Avoid shoes that are too big
While your children may outgrow shoes at a quicker pace than you would, don't be tempted to buy shoes that are more than one size too big for them.
Good shoes have a specifically-designed flex point, intended to align with the natural flex point of the foot. When a shoe is too big, its flex point will be in the incorrect spot, forcing the foot to bend at a point that is biomechanically incorrect. Shoes that are too big aren't just a tripping hazard, but they also can cause pain, discomfort, and set up their feet for future problems.
Instead, have a fitting expert measure your children's feet before trying on shoes to secure the right size and fit. There should be about half the width of their thumbnail from the end of their longest toe until the end of the shoe. If your children's feet aren't the same size, buy shoes to accommodate the bigger of the two.
Avoid breaking in shoes
Shoes should feel comfortable immediately, and if they aren't, they are not the right style or fit. Don't allow for a "break-in period" or expect shoes to get more comfortable over time. Instead, just make sure the shoes you pick out are comfortable right away. Even if your children grow out of their shoes quickly, it's better for them to wear appropriate-fitting shoes in the long run.
Remember: Kids don't always know how to describe specific points of discomfort or pain, so it's important to fit them properly each time they get a new pair of shoes.
WATCH: 5 Thing To Avoid When Shopping For Kids' Shoes (2:23)
Avoid backless or slip-on shoes
A good pair of children's shoes should have laces, velcro or some other kind of fastening. As a general rule, avoid backless or slip-on shoes for kids when possible.
If your child can't properly lace up their own shoes yet, stick with velcro for now. You can eventually transition them to a pair of laced shoes that they can learn on at home without the laces becoming a major tripping hazard at school or on the playground.
Avoid shoes with elevated heels
This one should be obvious, but it's still fairly common in formal settings. We already know how hard heels are to walk in – imagine what it must be like for a child! Not just that, but heels are also particularly bad for proper foot development and should be avoided at all costs.
Instead,  when it comes to shopping for children, stick with flatter, more even-soled shoes.
Avoid slippery shoes
Children want to go and explore! Avoid shoes that could potentially cause them to fall and hurt themselves.
Instead, keep an eye out for shoes with a textured sole that will grip to slick surfaces. The soles should be sturdy enough to protect the feet from injury, but also flexible so they will bend with the foot.
Talk to a Fitting Expert!
If you have any questions, our team is more than happy to find a pair of shoes that fit your child's feet properly! Find a location near you, or talk to a fitting expert online!