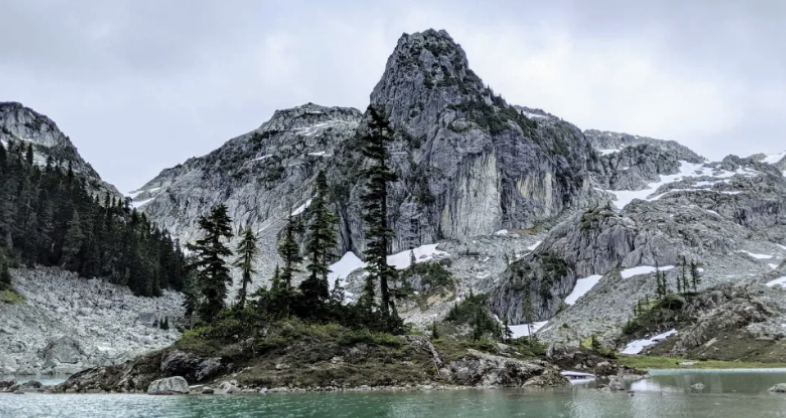 5 Summer Hiking Destinations for Phase 3 
It's beginning to warm up and BC is moving things along with the third phase of the restart plan, during which, "safe, smart, and respectful travel within BC" is encouraged. Although we can now venture out from our neighbourhoods, some popular provincial parks have set up a day-use pass pilot to reduce overcrowding issues. Throughout these times, hikers and nonessential travellers should do their part in adapting to the new normal by planning ahead and respecting guidelines set out by the government. 
With phase three here, many are looking forward to a safe summer adventure, and here are a couple of places we suggest you go.  
Easy, Beginner friendly, Rewarding
3km roundtrip – 1.5 hours

This short and sweet trail located at Cypress Falls park is an excellent choice for beginners, families, or people looking to get back into the groove of things without straining themselves. This friendly trail will reward you with a stunning view of the waterfall at a low cost.
Easy, Popular, COVID Precautious Taken
5.5 km roundtrip – 2 hours
Another great hike for families is the Lower Falls Trail.  This trail leaves you enough room to practice social distancing and there are plenty of rocky beaches along this trail to make stops. This spot is quite popular but Golden Ears is limiting the number of people in the park to allow enough room for social distancing. So, make sure to head out there early to grab a spot. 
Day-use pass reservation required! Reserve one here.
Intermediate, Muddy, Sightseeing!
10 km roundtrip – 5 hours
The Big Cedar and Kennedy Falls trail is perfect for those with more experience and looking for a challenging trail. There is not much elevation gain on this train but be prepared to get dirty! There are roots, debris, slippery terrain, and many trees to climb over throughout the hike. The trail will pass the Big Cedar Tree which will take your breath away but make sure to keep going as you'll be rewarded with the sight of Kennedy Falls.
Intermediate, Views, Refreshing, Multi-day
21 km one way – multiday hike 2-3 days  

Manning Park has reopened for day use and camping as of June 1.  
If you are looking for a longer get away from home, the Heather trail at Manning Park is a great multiday backpacking destination. This trail features wildflowers of all colors to keep you company on your trek. There several campsites along the route so plan for an exciting 2 or 3-day hiking and camping trip.
Intermediate, Off-roading, Planning Necessary, Camping
17km round trip – 7 hours
If you are feeling adventurous, Watersprite Lake is a great option! A proper 4×4 truck or 4-wheel drive with proper clearance is needed to get through the gnarly logging roads to access the trailhead. Watersprite Lake offers a mellow off-roading experience with amazing views of the mountain tops. More so, the stunning turquoise lake makes this trip well worth it. Find a buddy with the right vehicle and head out there!
Make sure to plan prior to your summer outings, especially if you plan on heading to the intermediate trails or planning to camp. Read our guide to hiking and traveling during phase 3 or check out BC government's website for further information about the BC restart plan and safety measures.
UPDATE: B.C. officials have implemented a day-use pass system to help reduce overcrowding at six popular provincial parks.
1. Mount Robson Park
Berg Lake Trail
2. Stawamus Chief Park
Chief Peaks Trail

3. Cypress Park
Upper mountain trails, including the Howe Sound Crest Trail, Hollyburn Mountain Trails and the Black Mountain Plateau trails

4. Mount Seymour Park
Upper mountain trails including the Seymour Main Trail, Dog Mountain Trail and Mystery Lake Trail

5. Garibaldi Park
Trailheads at Diamond Head, Rubble Creek and Cheakamus

6. Golden Ears Park
All trails and day-use area
Remember, if you are sick, experiencing any cold or flu symptoms, or have been in contact with someone who has, stay home do your part to keep the community safe. 
Photos from Cypress Falls, Gold Creek Falls, Kennedy Falls, and Watersprite are provided by Hilary Ta. Check out her Instagram @hilary.ta for more awesome snaps!