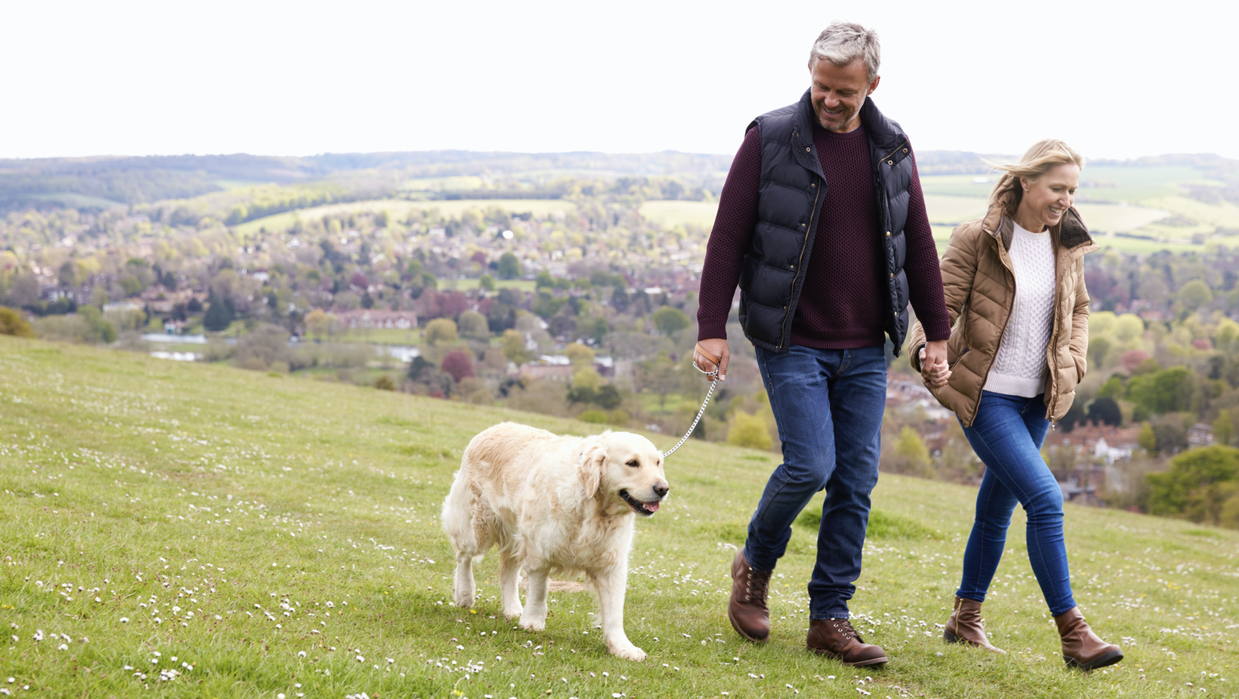 Are you tired of having sore feet after going for a walk? Or are you looking for comfort that lasts all day long? There's a reason why our walking orthotics are our most popular design!
If you find yourself spending a significant amount of time on your feet, whether at work or during your daily routine, you understand the need to have support. Our walking orthotic is designed to provide incredible comfort that lasts all-day long. Plus, you'll love how easily you can swap them from one shoe to another.
In this blog post, we'll delve into why the walking design has become the go-to choice for individuals seeking optimal support throughout the day. Are you ready to experience a new level of daily comfort?
Versatility: Easy Fit Solution For Everyday Support
Orthotic fit with your shoe is just as important as your shoe's fit to your foot. Common orthotic fit problems include orthotic sliding, stretching the sides of your shoe, or not sitting evenly. These issues not only compromise your footwear, but they can also interfere with the effectiveness of your orthotic! 
That's why Kintec created our walking orthotic design.This orthotic is designed to fit into a wide variety of footwear. Here's why the walking orthotic will offer the perfect fit in your shoes: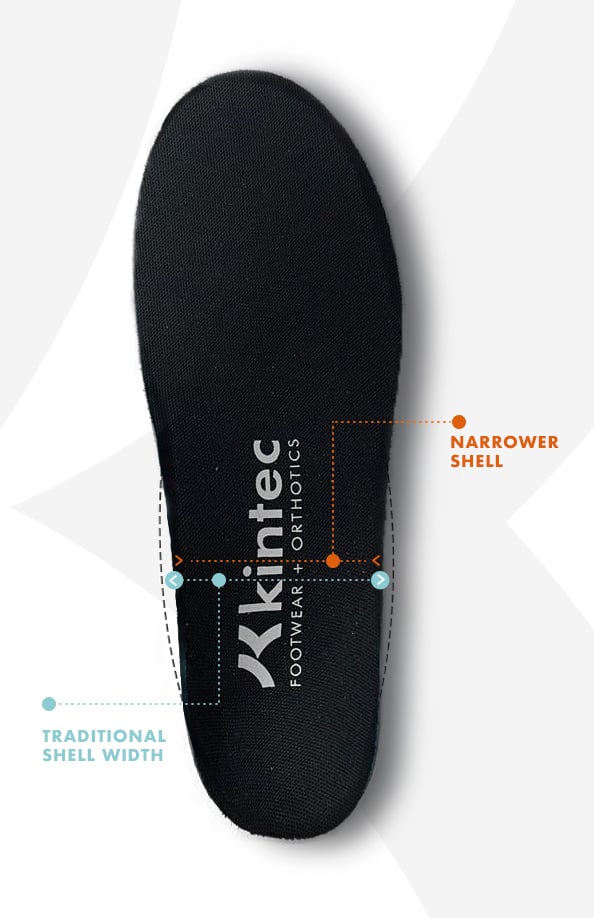 The

Narrower Shell Design with a slight hourglassing of the shell allows for Kintec's orthotics to sit flat into most shoe styles ensuring that the orthotic is not overcorrecting you.
Rounded Heel Cup lets the orthotics sit deeper in most footwear optimizing your shoe's fit through the heel counter. You know that feeling when your heel is slipping out of your shoe? That's what this feature is designed to avoid.
Durasole bottom-cover

improves forefoot cushion durability and makes it easier to swap orthotics from one shoe to another.
Precise Support: Your Feet Deserve The Best
When it comes to support, compromise should never be an option. Our walking orthotics boast a meticulously crafted composition that offers precise and tailored support for your unique foot structure. Here's what sets our walking orthotics apart: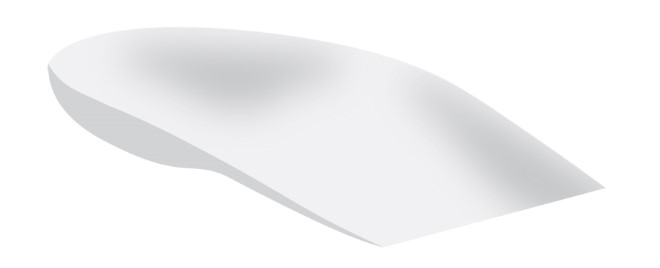 Direct-Milled Polypropylene Shell: Every orthotic is custom-milled to ensure unparalleled support and stability, precisely aligning with the contours of your feet. The direct-milled polypropylene shell acts as a firm foundation, promoting proper foot alignment and distributing pressure evenly throughout your feet, reducing the risk of discomfort and fatigue.
Neoprene Topcover: Our full-length, seamless topcover harmoniously integrates with your footwear, eliminating any discomfort or friction that may hinder your strides. With a 3mm enhanced cushioned cover, shock absorption is taken to new heights.

Absence of Heel Stabilizer: Unlike conventional orthotics, our walking design forgoes the traditional heel stabilizer, allowing for a deeper fit within your shoes. Say goodbye to the unnecessary bulk and revel in enhanced comfort and support. The absence of a heel stabilizer not only improves the overall fit but also ensures that our walking orthotic seamlessly integrates with your footwear, providing increased stability and preventing any unwanted slippage.
Why Should You Choose Activity Specific Orthotics?
Our line of custom orthotics are specifically designed for you and your activities. 
We can create over 20,000 combinations of orthotics specific to your lifestyle needs by using materials with different thickness, cushioning and energy return rates.
Activity specific orthotics will:
Fit better with streamlined profiles to match different shoes

Feel better with lighter and more durable high-tech materials

Perform better with activity-specific functions and benefits
You can view all our activity specific orthotics here.
How Can Kintec Help?
When you schedule an appointment with a Kintec pedorthist, they will perform a comprehensive biomechanical examination. Our fitting procedure begins with gaining insights into your lifestyle. Then, we utilize a biomechanical assessment and video gait analysis to gain a deeper understanding of how the mechanics of your feet are impacting the alignment of your legs and the overall functioning of your body.
Our Canadian Certified Pedorthist will carefully evaluate your medical history and examine your feet. Based on their findings, they will develop a personalized treatment plan that may include our walking orthotic design.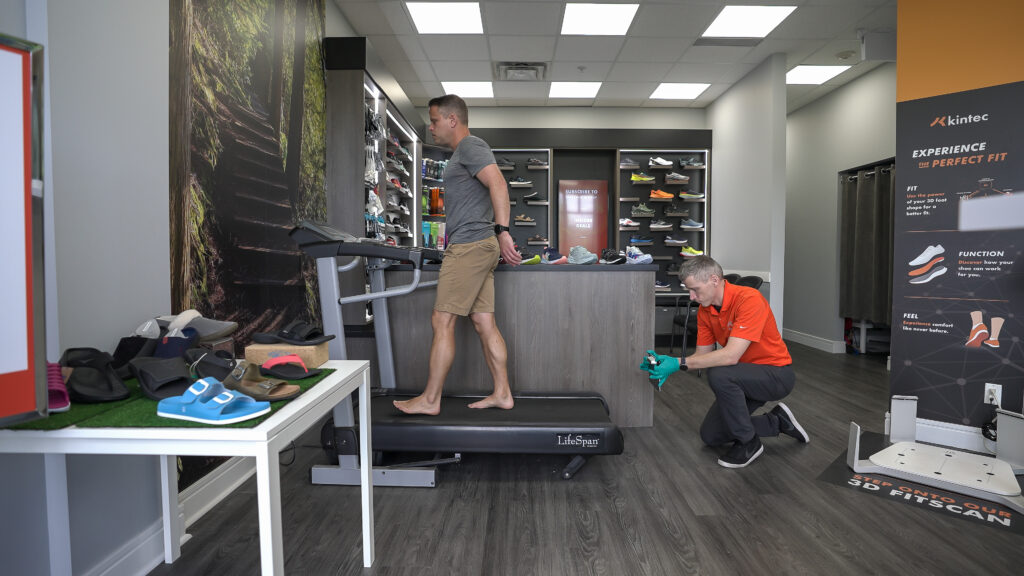 Our goal with assessment and treatment is to:
provide you with education, support, and a personalized treatment plan

minimize your pain 

help you stay active on your feet, for life
If you have any questions, please call us at 604-200-3338 or make an appointment to visit us in-store.