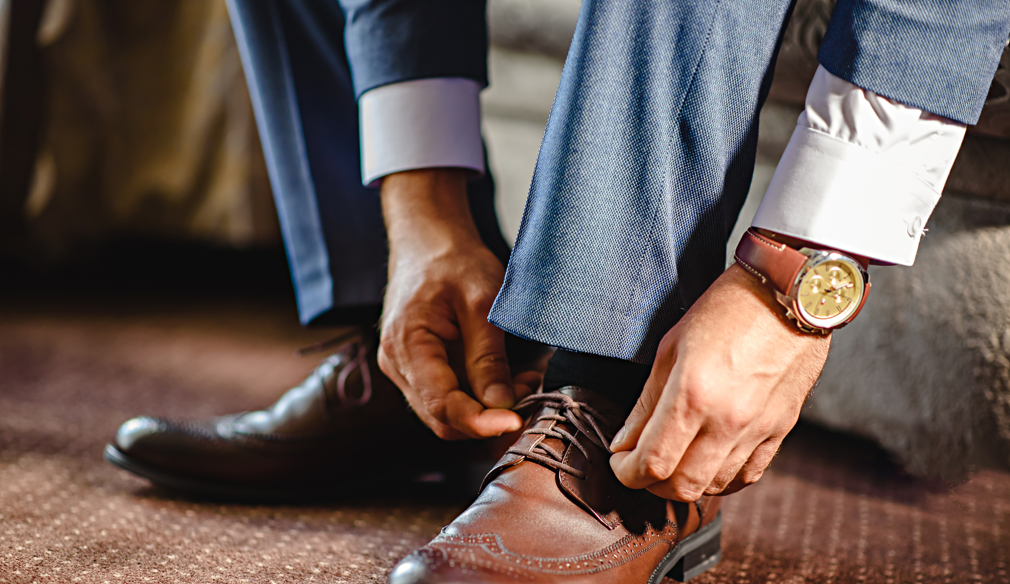 Style often comes at a price, especially for those who favor dress shoes as their go-to footwear. While those polished oxfords or refined loafers may be the epitome of fashion, they can leave your feet longing for comfort. The all-too-familiar discomfort, pain, and soreness that follow a night out or a long day at the office can make you question whether sacrificing comfort is worth it.
At Kintec, we understand that you should never have to choose between looking your best and feeling your best. That's why we have our dress orthotic design. Our dress orthotics are designed to provide incredible comfort and support without taking up too much room in your shoes. Plus, you'll love how soft the microsuede top-coat feels against your feet. 
Get ready to say goodbye to sore feet! Continue reading our blog to learn why the dress orthotic design may be for you.
Why You Should Choose Dress Orthotics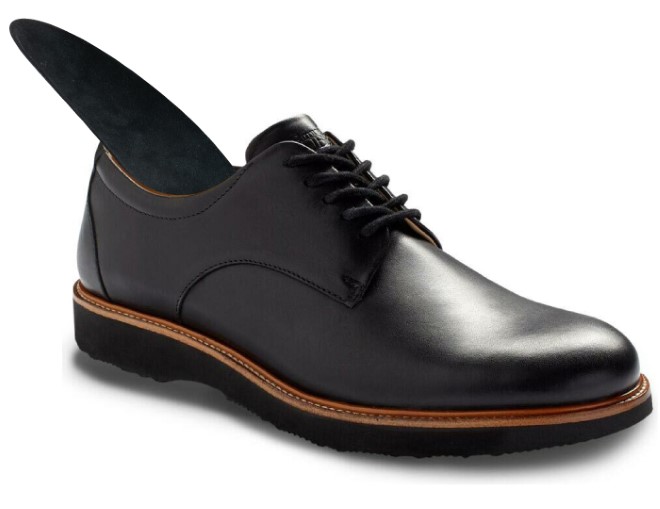 Seamless Integration: Our dress orthotics feature a 3/4 length top-cover that allows them to effortlessly fit into your favorite dress shoes without the need to remove the shoe's original insole. This seamless integration means you can enjoy the benefits of orthotic support without sacrificing the aesthetics of your stylish footwear. So, whether you're dressing up for a formal event or slipping into your workday classics, your feet will thank you for the added comfort.
Unparalleled Support: Dress orthotics are designed with a carbon composite shell that delivers exceptional support in a surprisingly slim package. This advanced technology provides increased stability and promotes proper foot alignment, all while maintaining a remarkably thin profile. The result? You can confidently step through life's demands with the utmost support and stability, even in your dress shoes.
Luxurious Comfort: We understand that when you're donning your dressier footwear, comfort and luxury should go hand in hand. That's why our dress orthotics feature a microsuede top-cloth that's not only soft but also exceptionally low profile. This premium material offers a plush, silky feel underfoot while remaining discreet, ensuring that your feet feel pampered without compromising the sleek appearance of your dress shoes.

Tailored Heel Cup: The low-profile heel cup of our Dress Orthotics is specifically designed to snugly cradle your heel. This tailored fit ensures that your feet are well-supported and stabilized, reducing the risk of discomfort, fatigue, and even the development of painful conditions associated with prolonged wear of dress shoes.
Why Should You Choose Activity-Based Orthotics?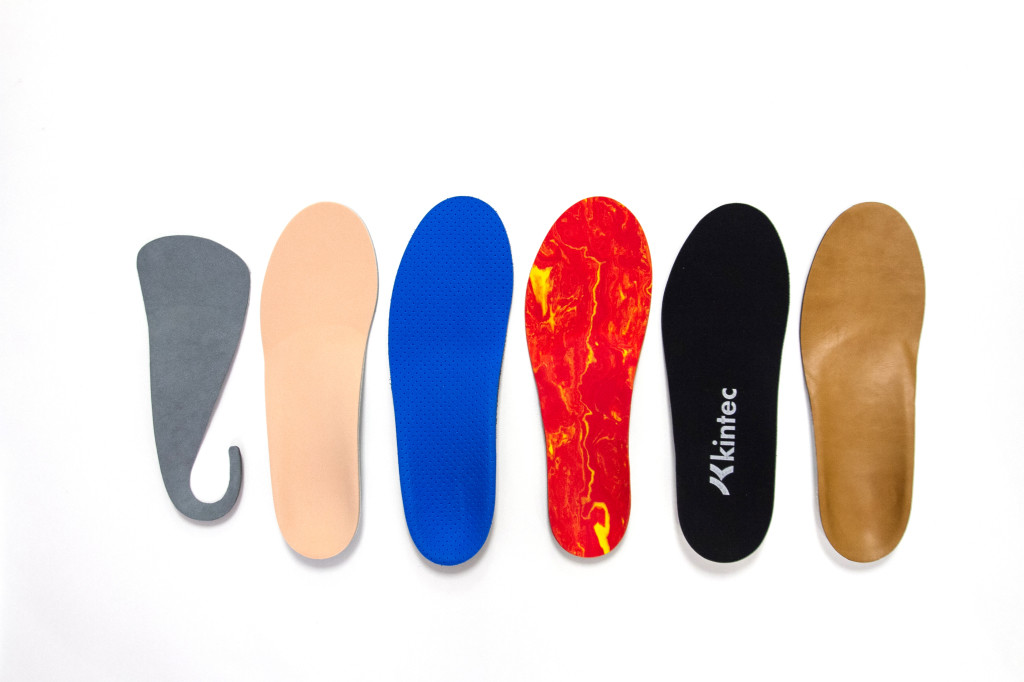 Our line of custom orthotics are specifically designed for you and your activities. 
We can create over 20,000 combinations of orthotics specific to your lifestyle needs by using materials with different thickness, cushioning and energy return rates.
Activity-specific orthotics will:

Fit better with streamlined profiles to match different shoes

Feel better with lighter and more durable high-tech materials

Perform better with activity-specific functions and benefits
You can view all our activity specific orthotics here.

Your Guide To Wearing Custom Orthotics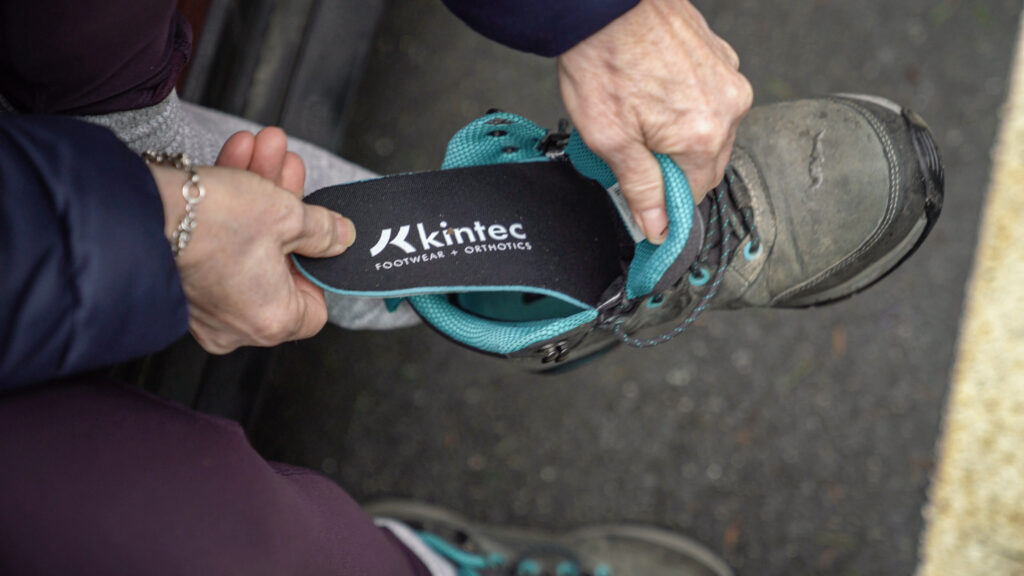 We often get asked how long it will take to break-in your custom orthotics.While this varies from person to person, but it can take up to 3 weeks to get used to wearing your new orthotics. It is very important to follow the break-in procedure with orthotics to minimize the risk of discomfort or injury.

Your new orthotics will likely feel different or 'weird' in your shoes but they should not be uncomfortable.

STAGE 1: CASUAL USE
Wear your orthotics for short periods of time as comfort allows. Start with 1 hour the first day, then increase by an hour each day if comfortable. Remove your orthotics as soon as they start to feel uncomfortable and give your feet a rest for 2 hours. Following the rest period, place your orthotics back in your shoes. Within 3 weeks, you should be able to wear your orthotics all day.

STAGE 2: STRENUOUS ACTIVITY AND WORK
Stage 2 starts when you can wear your orthotics all the time for casual use. Follow the steps of Stage 1 to introduce your orthotics into your sporting or strenuous work activities.

If you are in a sports team, it is a good idea to get used to your orthotics during practices before wearing them in a competitive situation. If you are not able to increase the time wearing your orthotics each day or you are not able to wear your orthotics comfortably after 3 weeks, contact your Kintec Pedorthist to book your free adjustment consultation.
How Can Kintec Help?

When you schedule an appointment with a Kintec pedorthist, they will perform a comprehensive biomechanical examination. Our fitting procedure begins with gaining insights into your lifestyle. Then, we utilize a biomechanical assessment and video gait analysis to gain a deeper understanding of how the mechanics of your feet are impacting the alignment of your legs and the overall functioning of your body.
Our Canadian Certified Pedorthist will carefully evaluate your medical history and examine your feet. Based on their findings, they will develop a personalized treatment plan that may include our walking orthotic design. 
Our goal with assessment and treatment is to:
provide you with education, support, and a personalized treatment plan

minimize your pain 

help you stay active on your feet, for life
Book an appointment to come see us in store to learn more.