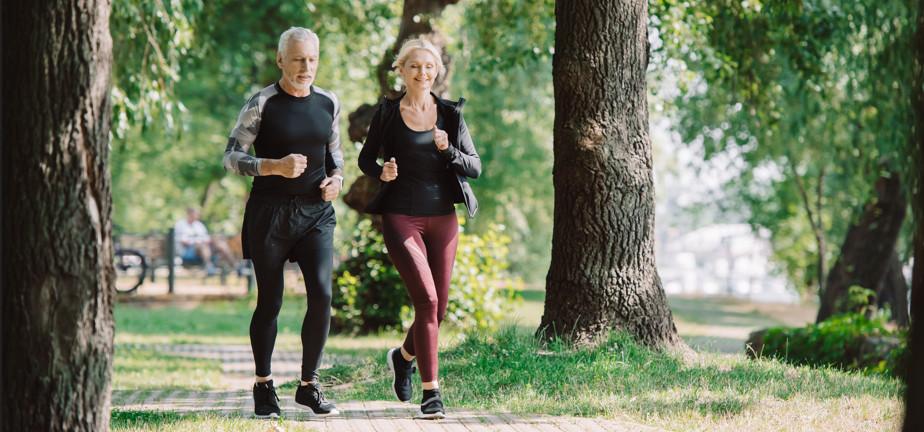 Do you feel like your orthotics are too bulky when running? Or do you have difficulty switching your orthotics from your everyday shoes to your running shoes?
Our running orthotics are lightweight and specifically designed to fit modern running footwear. You'll also love that Kintec's running orthotic design can help alleviate pain and correct your foot function while running.
Continue reading to learn why our running orthotics may be for you!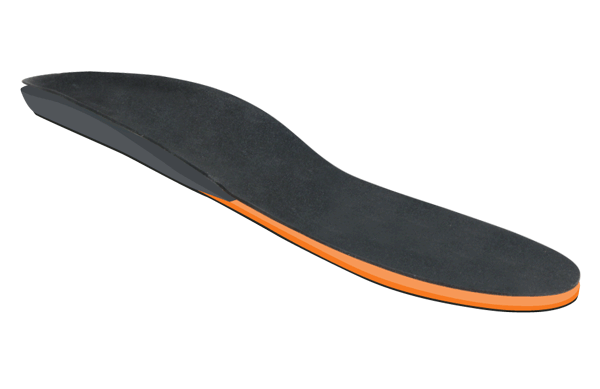 Ultra-Light Cushioning
Footwear scientists have known for years that there is a direct correlation between shoe mass and running performance and were reinforced in a recent paper published in the journal Frontiers of Physiology (https://www.ncbi.nlm.nih.gov/pmc/articles/PMC7538857/). 

What kind of difference would this make in actual race performance? Scientific Triathlon recently interviewed the lead researcher behind the VapourFly 4% shoe Wouter Hoogkamer on a recent podcast.  Dr Hoogkamer explains that for a 4-hour marathoner, assuming a 4% increase in running economy, you will run 4.2% faster taking 10-minutes off of your marathon time! 
This underscores a pivotal role that the weight of one's footwear or orthotics play in dictating your running economy.

Designed with the latest research in mind, our running orthotics are meticulously engineered to enhance both performance and comfort. Demonstrating a reduction in weight by approximately 100 grams in comparison to our standard orthotic offerings, these inserts allow you to run faster while staying pain free. This strategic reduction in mass aligns with modern running footwear, to optimize running economy.
Hourglass Design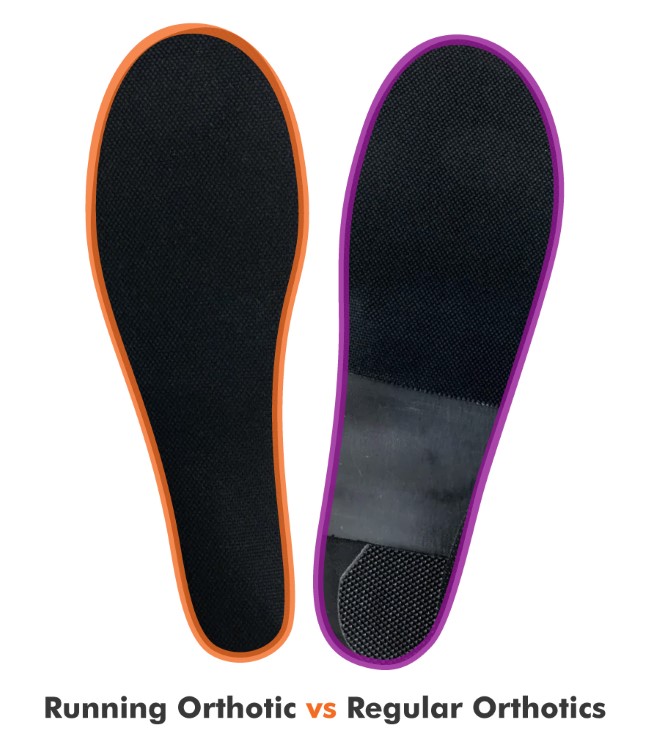 Our running orthotics are designed to easily fit into modern running footwear. The hourglass design and foam-based shell allows for easier contouring to fit low-profile or narrower lasted running shoes. Furthermore, the foam-based shell brings an element of flexibility and versatility. The pliable nature of the foam allows for precise contouring, ensuring a snug fit within shoes that may have unconventional shapes. This translates into a secure feel, eliminating any potential distractions during your runs and enabling you to focus solely on your performance.
Energy Return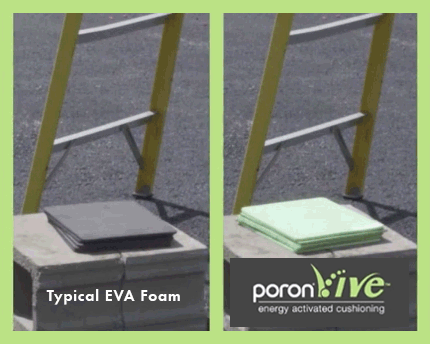 Our running orthotics feature Poron Vive cushioning in the forefoot, which offers high rebound properties. This means that you can spend more time on your feet, engaging in multidirectional movements, without experiencing fatigue or discomfort. With each step, your feet will receive the energy they need to power through your workout sessions with ease.
Why Should You Choose Activity-Based Orthotics?

Our line of custom orthotics are specifically designed for you and your activities. 
We can create over 20,000 combinations of orthotics specific to your lifestyle needs by using materials with different thickness, cushioning and energy return rates.
Activity-specific orthotics will:

Fit better with streamlined profiles to match different shoes

Feel better with lighter and more durable high-tech materials

Perform better with activity-specific functions and benefits
You can view all our activity specific orthotics here.
How Can Kintec Help?

When you schedule an appointment with a Kintec pedorthist, they will perform a comprehensive biomechanical examination. Our fitting procedure begins with gaining insights into your lifestyle. Then, we utilize a biomechanical assessment and video gait analysis to gain a deeper understanding of how the mechanics of your feet are impacting the alignment of your legs and the overall functioning of your body.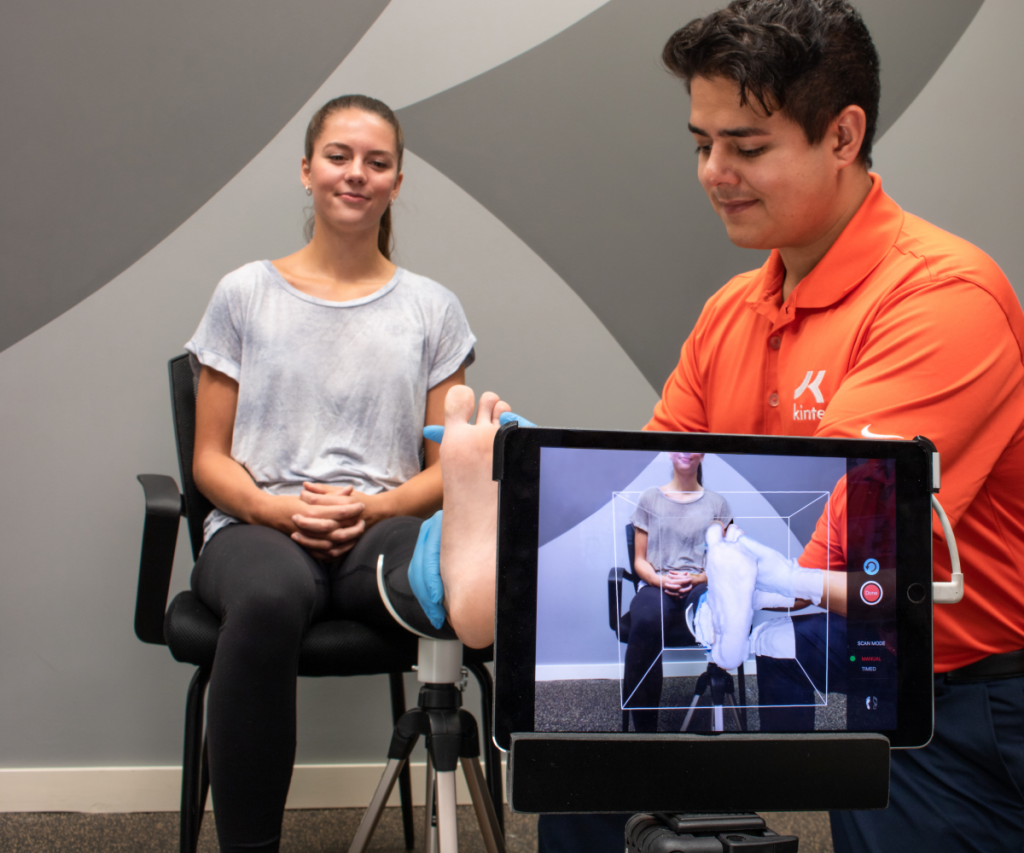 Our Canadian Certified Pedorthist will carefully evaluate your medical history and examine your feet. Based on their findings, they will develop a personalized treatment plan that may include our walking orthotic design. 

Our goal with assessment and treatment is to:
provide you with education, support, and a personalized treatment plan

minimize your pain 

help you stay active on your feet, for life
If you have any questions, you may call us at 604-200-3338 or make an appointment to visit us in-store.