One2One Program: Keeping you safe and active on your feet
If you ask most people what their biggest worry is these days, they'd respond, "I want to stay safe; I don't want to get sick."
Yet most of them need to venture out—whether it's to access vital supplies like groceries and medicine; get outside for some fresh air and physical activity or go to work at one of the many essential services that are continuing to operate and provide the basics for public health, safety and daily living.
But what if someone is experiencing foot pain? What can they do if foot, ankle, knee or hip pain is holding them back from: doing their job; getting out to access the essential services they need; walking the dog; gardening; learning to run 5km or continue their half-marathon training?
With increasing pressure on health services, there are fewer options to get help with pain caused from common conditions like plantar fasciitis and osteoarthritis of the knee. In fact, many British Columbians experiencing severe foot, knee and hip pain from conditions like osteoarthritis will wait even longer for their surgery now that elective procedures have been cancelled to free up hospital space for COVID-19 patients (Vancouver Sun – Surgery waitlists setback years).
Kintec's CEO, Mark McColman, saw this situation developing and given his company's mission—to help people stay active on their feet—he put this challenge to his Kintec team of experts:
"How can we continue to help people while at the same time help stop the spread of COVID-19?"
Their solution was Kintec's One2One program. One2One provides the highest level of personalized service and safety protocols to help stop the spread of COVID-19. "Our biggest adjustment," McColman describes, "is switching from an open-door retail store model to appointment-only visits. By matching the number of staff to the exact number of customers we can safely serve in each store, we can help stop the spread of the virus while continuing to provide essential orthotics, footwear and bracing services for those in need."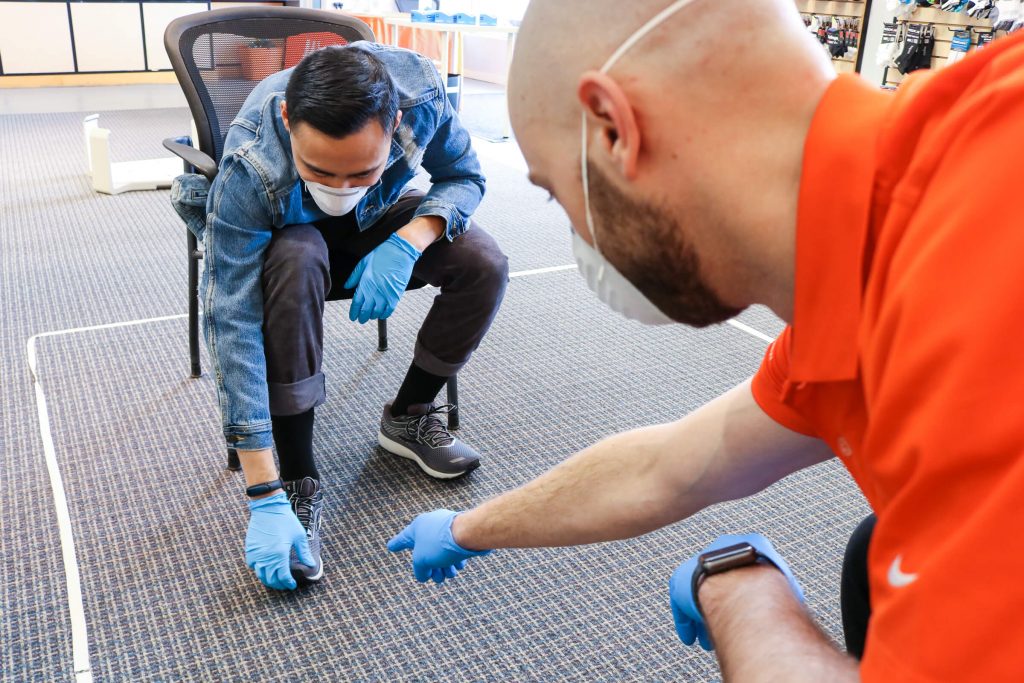 "Our leading-edge technology will also help keep people safe."—Dr. Michael Ryan, Director R&D
Dr. Michael Ryan, Kintec's Director of Research and Development, explains that Kintec is now using FitScan, a touchless 3D scanning technology that provides 10 measurements of each foot to better understand the customer's unique needs and challenges and help them find the perfect fitting footwear.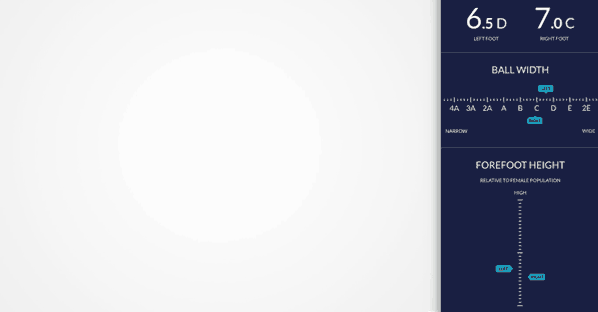 If custom orthotics are part of a recommended treatment plan, a Kintec Pedorthist uses an infrared structured light scanner that captures the 3-dimensional shape of your foot to within 1.5mm of accuracy in only 30 seconds—with minimal contact.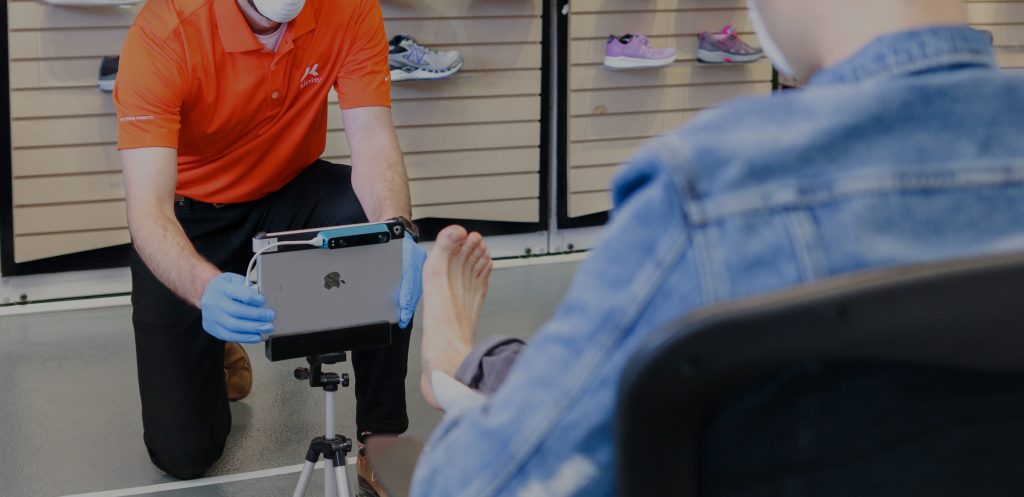 "While the landscape for small businesses is very challenging right now, I believe that it's critical that we continue to innovate our business model to make sure that we can continue to serve the community when they need us most."—Mark McColman, CEO
Innovation that leads to safety seems like a good place to start!
Learn more about the One2One program.
BOOK AN APPOINTMENT TODAY