A Multi-disciplinary Medical Team: Where Does a Pedorthist Fit In?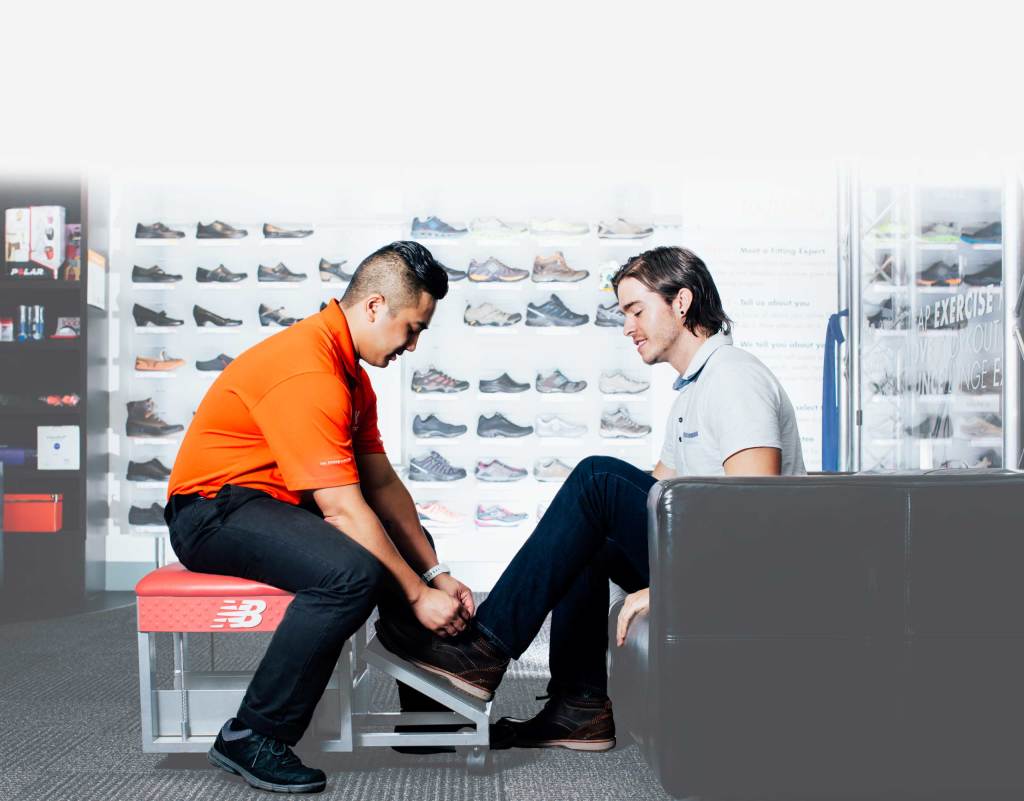 Patient care is a top priority of any medical professional and this is no different for a Certified Pedorthist.
What is a Pedorthist?
A Pedorthist is a specialist in the biomechanics of the lower limbs. They have specialized education and training with foot orthotics and orthopedic footwear. They deal with alleviating pain and abnormalities or debilitating conditions in the lower limbs and feet.
How is a Pedorthist part of a multi-disciplinary medical team?
The patient could be someone who suffered a motor vehicle accident or a workplace accident. It can be someone who suffers an injury from sports or activity. It can also be someone with an injury caused by repetitive stress.
Let's look at an example of a person who has foot pain. This person would first see their general physician to have the foot examined and tested. After the physician performs an evaluation they would then seek out the appropriate resources to refer their patient out to.
Next this patient get referred to a certified Pedorthist for a more specific assessment and evaluation of the feet and lower limbs as well as discussion around proper footwear. If custom orthotics are pursued there will be about a 1-2 week turnaround time to get the custom orthotics made. In the meantime the Pedorthist may also seek other medical professional as a resource for further treatment.
The Pedorthist refers out a physiotherapist as part of their full treatment plan for the patient. This may be used to help with pain reduction, inflammation control, and rehab exercises and stretches. These are important days to handle the foot pain/injury while the patient waits for their custom orthotics.
This patient then goes back to the Pedorthist for the custom orthotic fitting and further instructions. If the patient has neglected to see a physiotherapist during this turnaround time, the Pedorthist will reinforce the benefits of going to one as part of their treatment plan.
The Pedorthist follows up with the patients' doctor with a report on the assessment and treatment plan recommendations. The patient has also been informed to follow up with her doctor after using the orthotics for a few weeks.
The Pedorthist does follow up appointments to further assist with the patient as needed. This may lead to an orthotic adjustment, an improvement on footwear, or more education around the treatment plan. There might be another referral out to another medical professional such as a registered massage therapist or a Chiropractor or back to their general physician.
As you can see from this example the Pedorthist plays a very integral role in the care of a patient.
They are responsible for direct assessment and treatment with foot orthotics and footwear.
They are a resource to see other allied medical professionals for additional treatment and care.
They report back on behalf of the patient to their family physician.
They are a source for direct follow up after initial assessment and treatment
To learn more, stop by any Kintec location.
Ermin Pagtakhan
Kintec Port Moody Manager and Pedorthist