Mizuno Wave Catalyst Shoe Review
The fit of the Mizuno Women's Wave Catalyst is, overall, nice and snug. Even with my custom orthotics and having to go half a size up to accommodate my longer foot, the shoes are deep enough.
With a tapered heel notch, the shoes hug my heel, so no worries of slipping there! There is plenty of wiggle room in the toe box, with no stitching around the forefoot that may irritate the skin. The area of the upper with the logo wraps up around the foot once laced up.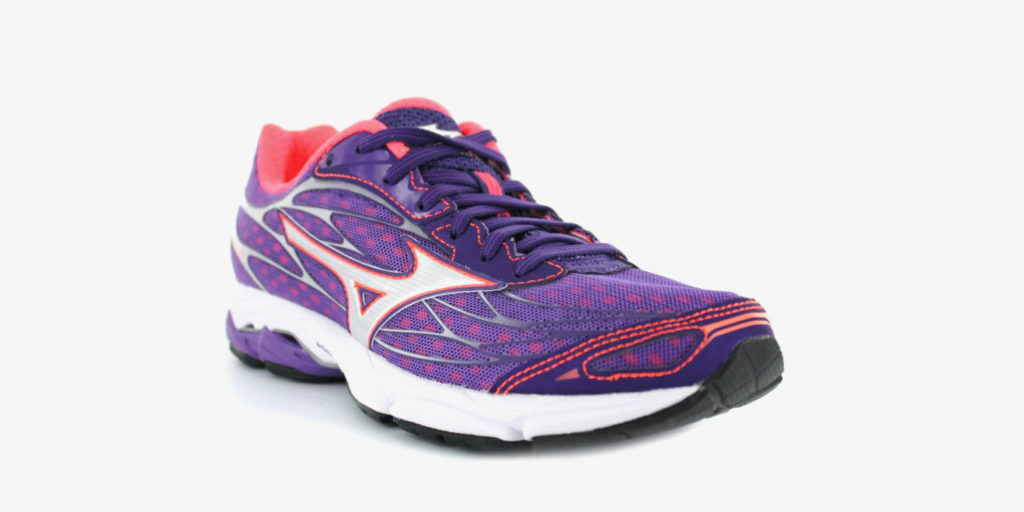 When I pulled them out of the box, I could tell the Wave Catalysts were a lightweight shoe. However, the strength of the shoe hasn't been compromised; there is stability from the wave plate during walking and running, great cushioning overall.
The forefoot is flexible and responsive, allowing an easy shift in speed into a sprint. The cushion is comfortable, but not too soft to the point where you may find that your feet are sinking into it – which is perfect if you need the shoe to move fast with you. Due to the lower pitch, I also felt more stable and would be comfortable doing light activity at the gym as well other than regular walking and running.
Fit-wise, narrow to regular feet would fit the best. However, people with wider feet may experience pressure spots due to the logo on the sides, and some splay in the waist of the shoes. The heel notch is wonderful for narrow heel. But if someone is experiencing a condition such as Achilles tendonitis, it may potentially aggravate the area so that is something to be aware of.
Overall, the Mizuno Women's Wave Catalyst is definitely a shoe I would recommend for runners to try out, especially if you have narrow heels.
Mei Poon, BHK, C. Ped
Kintec Pedorthist
Want to know how to find shoes that fit you and your lifestyle? Kintec has you covered. Read Everything Shoes on our blog, and get caught up!