Maximalist Running Shoes: What You Need To Know
Maximalist running shoes have been sweeping through the running world as a hot new footwear trend for runners.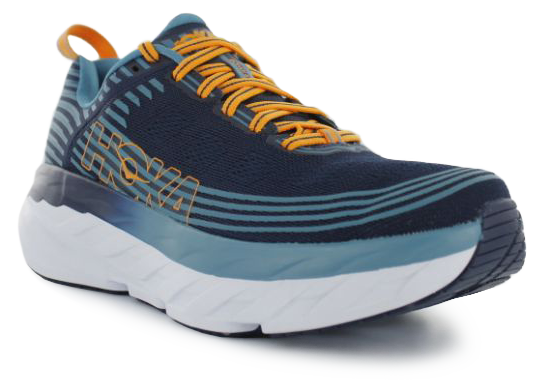 Initially, they made the biggest headway with ultra long distance runners, pioneered by Ultrarunner and Hoka One One athlete Karl Meltzer. Today, many people, from runners to walkers to nurses, are benefiting from maximalist running shoes.
Maximalist Running Shoe Features
The most obvious maximalist feature is the exaggerated stack height. This is its defining feature, as it provides a pillowy cushion that protects feet from hard, unforgiving surfaces.
High cushion
Rigid sole
Lower heel-to-toe pitch
Wide base for better stability
Extremely lightweight for its size
Most people would assume that Maximalist shoes are the opposite of Minimalist shoes. However, many maximalist shoes like Hoka Bondi, the Altra Olympus or Sketchers Go Run Ultra, in fact, do have a lower heel-to-toe pitch characteristic of "minimalist" shoes.
When to Wear Maximalist Running Shoes
Like all shoes, there are optimum circumstances and conditions to appreciate the full benefits of Maximalist shoes.
Walking (road or trail)
Running (road or trail)
Reduced fatigue in feet and legs
Dealing with certain injuries such as metatarsalgia, plantar fasciitis, or joint pains in knees and hips
When Not to Use Maximalist Footwear
Maximalist footwear is not for everyone and must be used with caution especially when dealing with any history of Achilles tendinopathy and calf injuries.
Most maximalist footwear have a lower heel-to-toe pitch meaning the stack height measurement in the midsole of the heel is close to the stack height measurement in the midsole of the forefoot, which usually in the ranges of 0mm – 6mm pitch. Most traditional running shoes have a 10mm-12mm pitch. The lower pitch shoes will create more load and demand on the Achilles tendon and calf complex.
Transitioning to Maximalist Footwear
As maximalist footwear is newer to the majority of footwear consumers it is important to take a 'slow and steady' approach when starting out with them. In fact, you should start off by using them intermittently with your traditional runners to avoid overuse injuries and only start in low impact settings. Yes, that means you shouldn't run in them right away!
If you are unsure about changing to maximalist footwear, please see a Canadian Board Certified Pedorthist or a Footwear Fitting Expert for specific info regarding your personal situation. They have the knowledge and experience that will help guide you into the proper fitting maximalist footwear.
Ermin Pagtakhan
Kintec Pedorthist, Port Moody Store Manager