Cobb Hill Harper Review
Whether you are heading out for a stroll on a spring day, spending the day in the office or  enjoying night out on the town, the Harper sandal by Cobb Hill may be the perfect shoe for you! This sandal provides a comfortably shaped and well cushioned foot bed to accommodate a variety of foot types.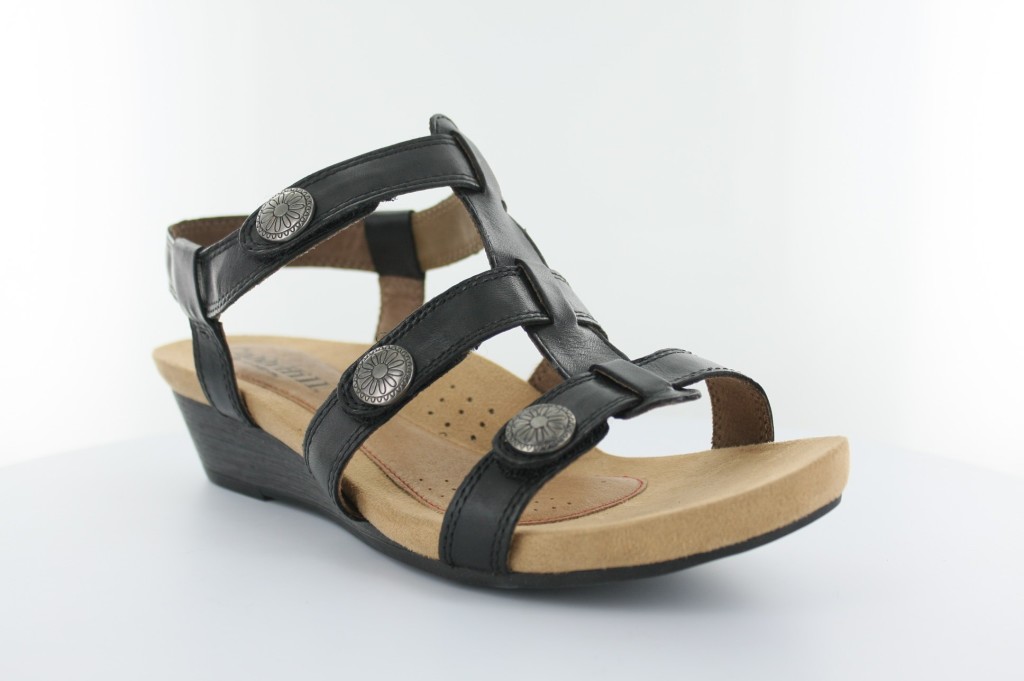 I found its classically chic design was sleek and suitable for young and mature styles. The three interconnected straps can individually be tightened to provide those with a broad forefoot or bunion space and comfort while they can also be tightened to secure even a narrow foot in. The straps are comfortable and soft and provided additional ankle and foot support. I was impressed with the grip the rubber sole provided on a wet concrete surface, its tacky rubber outsole gave me confidence wherever I wore them.
The wedge heel measures slightly higher than 2 inches which allows for its versatility and comfort for continued wear on concrete and other firm surfaces. This shoe would work well for: those whose day is filled with different activities, those who have a more broad foot, and those who need a well cushioned form fitted arch profile. Although it is suitable for many, it does not have a removable foot bed to accommodate custom orthotics. It can be worn with jeans for a more casual look or with a dress for a formal appearance.
Overall, the Harper is a well designed, versatile dress sandal that can be worn for hours with continued comfort. Keep your feet happy and looking good in the Cobb Hill Harper.
Carolyn Weekes