Brooks Caldera Shoe Review
How does this shoe fit and feel?
First reaction: very comfortable. The Brooks Caldera feels exactly how I like my shoes: cushioned, with a spacious toe-box and form fitting upper.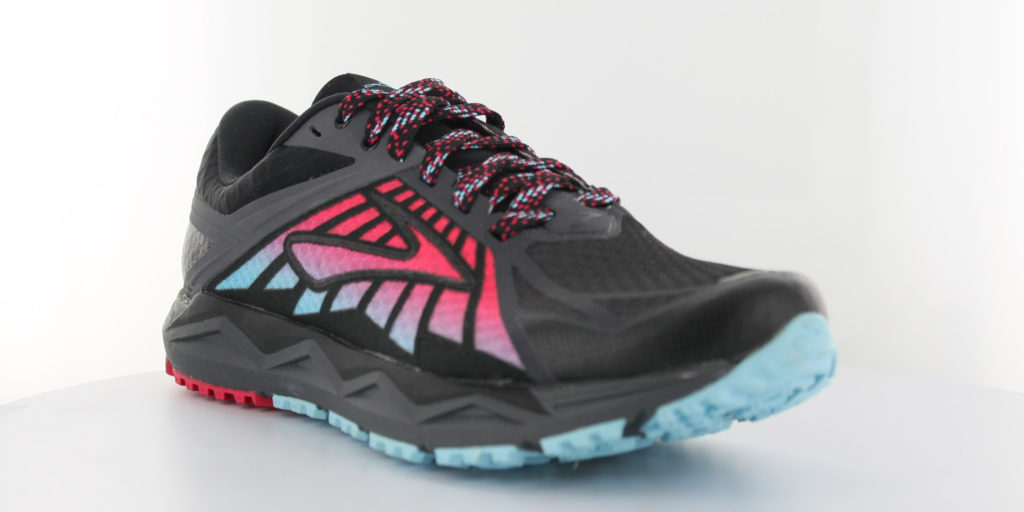 This shoe feels very lightweight in the hand and on the feet. The outsole has good grip for a variety of terrain and conditions.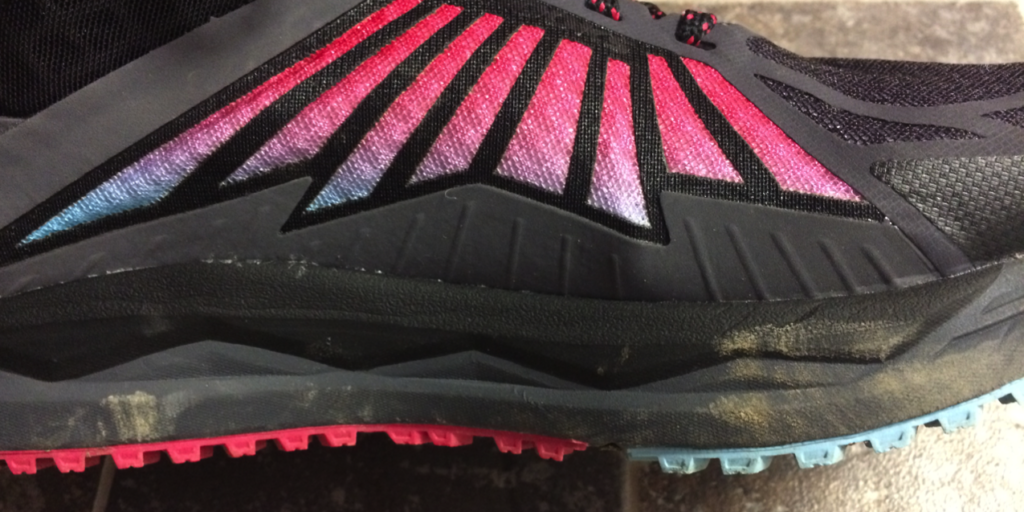 Right away, I noticed nice contact through the midline of the shoe, which felt comfortable against my arch. Visually the shoes look great as well; I like the practical black for muddier trails with a hint of fun color detail.
Compared to the Brooks Cascadia, the shoe is lighter in weight with softer cushioning and a more forgiving feel.
What activities is this shoe appropriate for?
The Brooks Caldera is ideal for trail running from easy flat trails to more technical hill-filled routes. They are perfect for long distance runs or multi-day races.
Because they are torsionally stable with a prominent forefoot rocker, the Caldera makes for a more supportive option for anyone with biomechanical deficiencies – compared to more minimalist trail runners.
Gaiter-tabs and thick soles allow you to run comfortably in muddy or wet trails. These shoes would also be very comfortable for mild to warm weather hikes.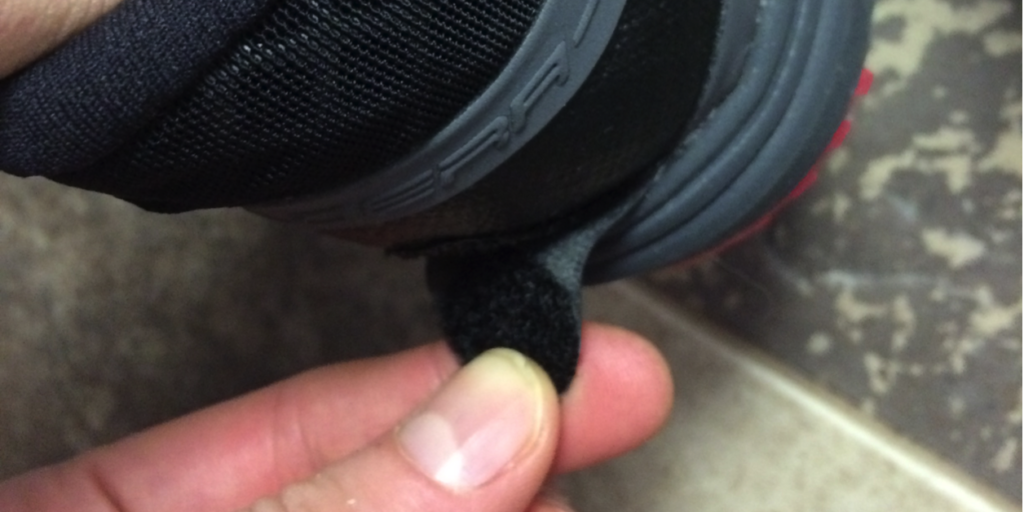 Who is this shoe not good for?
This shoe wouldn't be ideal for someone who wants to feel everything beneath his or her feet. The thicker sole makes for a comfortable cushioned run, but with less proprioceptive feedback compared to the Puregrit for example.
This shoe also has a higher-volume fit than some and does not come in widths. For narrower feet, the shoes might feel sloppy especially when running downhill as forward foot translation could occur.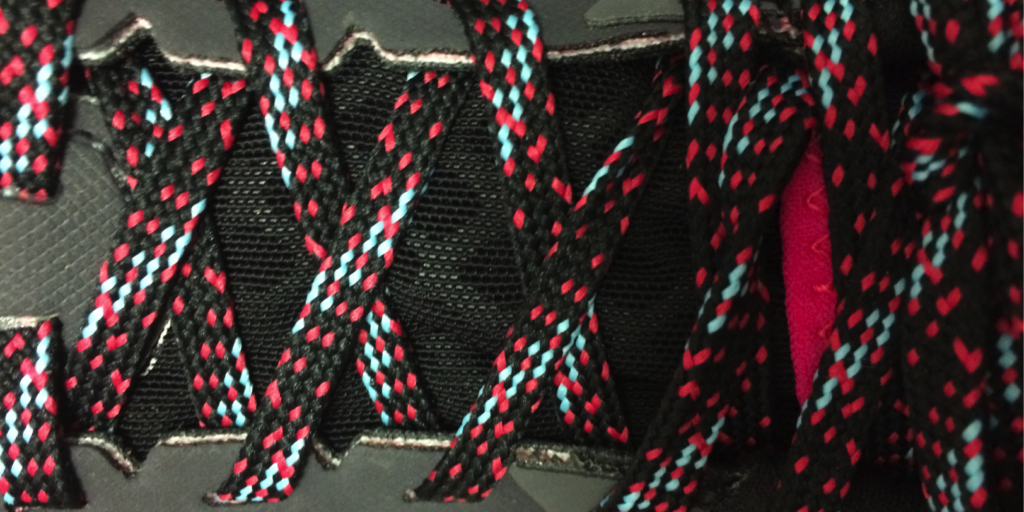 Other highlights of the shoe
The torsionally stable sole with a shank and proper forefoot flex point, heel counter and removable insole make it a perfect trail runner for someone who requires extra support from their shoe.
These attributes also pair well with an off-the-shelf arch support or custom orthotic. The ventilated upper with mesh-windowed tongue makes this shoe breathable and lightweight.
The two layers of dynamic midsole cushion are comfortable for standing, walking and running. The Caldera has a 4mm pitch and maximalist style outsole.
Alicia Fenn
Kintec Pedorthist
The right pair of shoes will keep your body in alignment while you do the things you love! Product reviews from the Kintec team will help you find the right fit for your activities. Catch up on everything you need to know about shoes!