ASICS Cumulus 18 Shoe Review
For the past couple of years, I have been an avid fan of the ASICS Nimbus because I loved the fit and the cushioning; ASICS uses gel cushioning which creates a bouncy feel to your step. Because I had experienced some issues with the stitching on the current model of Nimbus,  I was eager to try the ASICS Cumulus 18.
Think of the Cumulus as the little brother of the Nimbus. The shoes are similar in the fit when worn, but the Cumulus has less cushioning in the forefoot. Having a wide forefoot and a narrow heel, I usually have issues with my heels slipping inside shoes.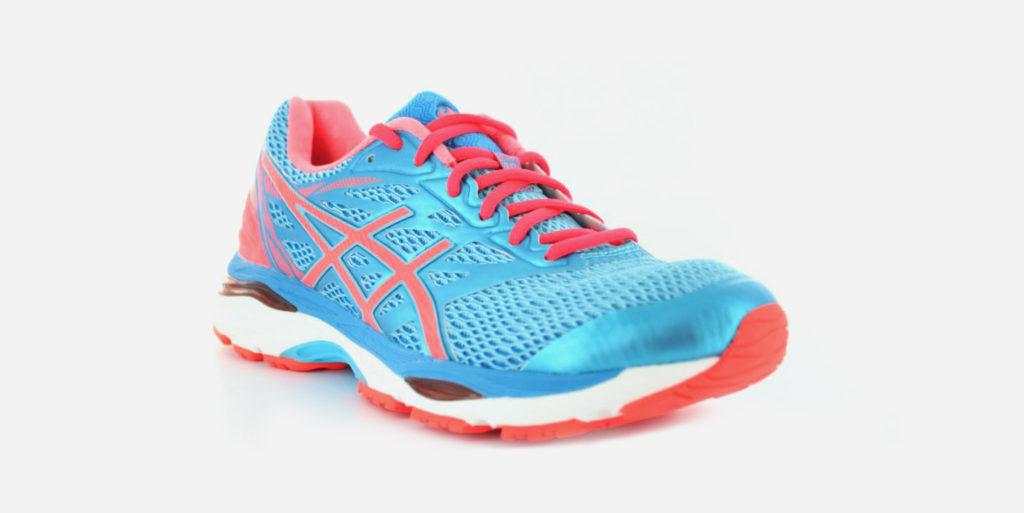 However, because these shoes have a deep and narrow heel cup, my heels are gripped tightly and feel secure inside the shoes. ASICS eliminated the excessive designs and patterns found on the toebox of the shoes, especially around the bunion region to help reduce irritation.
The only problem that I have with the Cumulus is that the shoe is slightly narrow in the midfoot. I find that my custom orthotics do not sit as well as they did in the ASICS Nimbus, and they feel less supported.
I would highly recommend these shoes to anyone looking for a snug-fitting shoe with a good amount of cushioning. While these shoes are great for wearing both outside and inside, I would not recommend these shoes for someone who has wide heels or have Achilles problems because the shoes could irritate that area.
They are mainly a running shoe but they can also be used for walking, the gym and even some light hiking.
Want to learn more about which shoe is the right one for you? Visit our blog, where you can find the latest on everything shoes.
Comments
comments