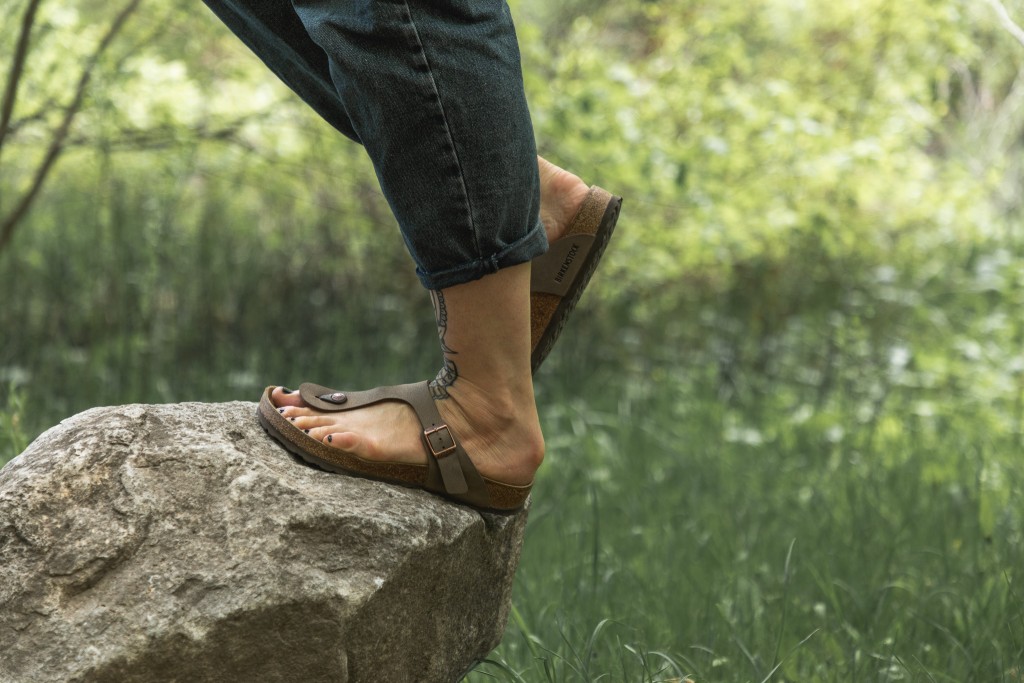 There is nothing better than sliding into a pair of sandals on a hot day. Stay comfortable all summer long with a pair of supportive and stylish Birkenstock sandals.
For over 200 years, German-made Birkenstock has gone above and beyond in its pursuit of blending comfort and support.
Birkenstock History
Birkenstock embraces a legacy of tradition and heritage, as a brand that spans not just years or decades, but centuries. With a profound connection to the exquisite craftsmanship of producing top-tier footwear that promotes well-being, Birkenstock has remained true to this ethos since its inception in 1774. Passed down through generations, this unwavering dedication has led to the creation of unparalleled excellence in quality, comfort, and support.

The Birkenstock legacy began with Johann Adam Birkenstock, who was documented as a skilled "subject and cobbler" in the church archives of Langen-Bergheim, Germany, back in 1774. This marked the first steps of a journey that would shape the future of footwear.
Fast forward to 1896, when Master cobbler Konrad Birkenstock took center stage. He introduced flexible footbed insoles, setting a new standard for comfort and functionality in footwear design. Then, in 1902, Konrad Birkenstock's groundbreaking work continued as he developed the world's first contoured arch support, a pivotal innovation that revolutionized the industry.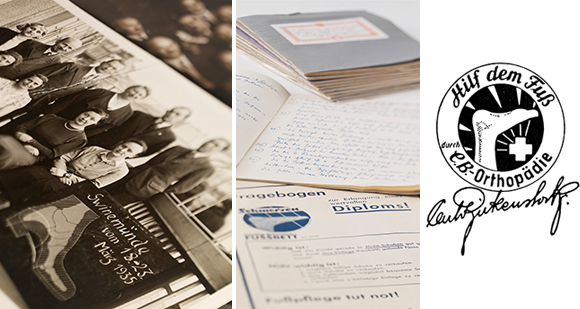 The legacy didn't stop there; in 1932, Carl Birkenstock introduced the renowned Birkenstock training courses, garnering the endorsement of esteemed physicians and podiatrists. The "Carl Birkenstock System" became synonymous with excellence in foot health and care.
The turning point came in 1963 when the signature Birkenstock footbed was born. A culmination of decades of expertise and innovation, this footbed set a new benchmark for comfort, support, and unparalleled quality.
Birkenstock's Signature Footbed
At the core of every Birkenstock design lies the renowned footbed, a testament to its commitment to foot wellness and health. Meticulously crafted, each aspect of the footbed serves a distinct purpose, fostering optimal foot support and comfort throughout the day. This exceptional blend of style and ease defines the Birkenstock experience.
What components makes up Birkenstock's signature footbed?
Deep heel cup – ensures that your natural cushioning remains perfectly positioned beneath the heel bone, providing an unparalleled sense of stability and support.

Longitudinal arch support – Promoting steadfastness with every stride, the longitudinal arch support gracefully spans along the sides of the footbed, delivering essential stability for your feet.  

Transverse arch support – The transverse arch support runs through the middle of the footbed, playing a crucial role in maintaining proper alignment and a firm, confident posture.

Raised toe bar – The elevated toe bar actively encourages your feet's innate gripping motion, effectively engaging and exercising your legs while promoting healthy circulation.

More toe room – A roomy toe box allows toes to move more naturally, promoting better balance and correct foot alignment.
Premium Materials
Birkenstock meticulously crafts its sandals and shoes using premium materials, such as high-quality leather, thoughtfully chosen textiles, and synthetic/blended fabrics. The company is committed to responsible production practices and maintains strict monitoring to ensure that all materials are gentle on the skin.
At the core of every Birkenstock shoe lies a footbed carefully constructed from four layers of top-notch materials: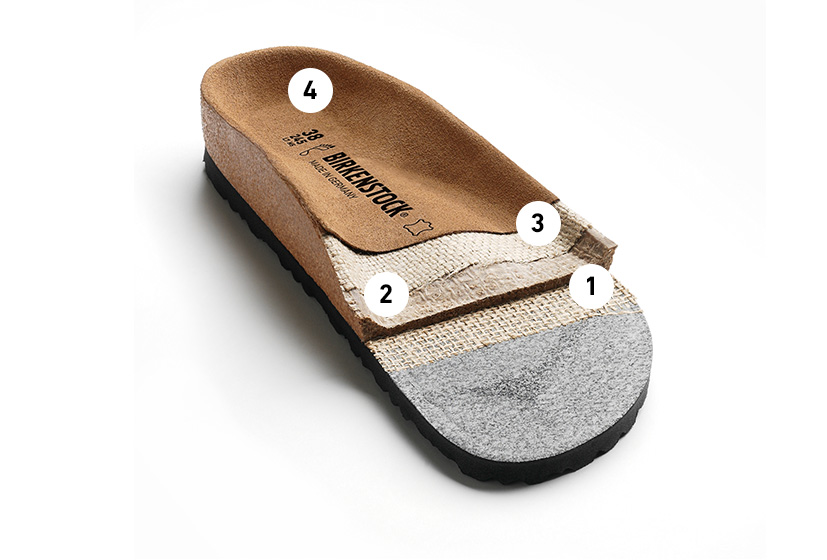 The first layer of Jute – The first layer of jute serves as the solid base for the footbed, providing stability to the natural cork and latex core.

Cork and latex footbed – At the heart of all Birkenstock shoes is the cork and latex footbed. This highly flexible and shock-absorbing core offers exceptional support and relieves pressure on the feet. Additionally, the use of natural materials ensures effective insulation against both heat and cold, maintaining an optimal foot climate.

The second layer of Jute – Surrounding the sides of the footbed, the second layer of jute enhances flexibility and significantly increases the footbed's durability. This layer of thick, absorbent jute plays a vital role in regulating moisture for added comfort.

Suede lining – The footbed's top layer is covered in a soft suede lining that possesses natural moisture-absorbing properties. This feature contributes to keeping your feet feeling fresh and comfortable throughout the day.
European Craftsmanship

The way things are crafted holds equal significance to the final product. Birkenstock takes great pride in its origins, rich history, and core values. Their commitment to producing goods aligns closely with the ethical, social, and environmental standards upheld in Germany and Europe. This enduring tradition of excellence, along with our unwavering dedication to quality and craftsmanship, sets Birkenstock apart, a distinction they have proudly maintained since their establishment in 1774.
What Makes Birkenstock Kintec Approved?
Anatomical design to align with the Fit element of our

Fit System

. The sandals are constructed in a way that promotes proper alignment and supports the natural contours of the foot, ensuring a comfortable and supportive fit.

The sandals have a wide base, accommodating different foot widths and providing ample room for a secure fit. This not only caters to individuals with varying foot sizes but also provides ample room and minimizes any discomfort that might arise from a narrow design.

Comfortable! Attention to detail in the material and design process ensures a stylish but comfortable fit. 
What Models Does Kintec Carry?
A classic sandal with a timeless design that has long held cult status thanks to its comfort factor.

Comfortable and sophisticated with its criss cross straps, the Mayari redefines the thong sandal with a single-toe loop.

The Gizeh is an addictive classic with signature support and a refined, minimalist style.
How Can Kintec Help?
Your feet are your foundation, and we understand how foot pain, discomfort, and injury can have a big impact on your life. It's why we're so passionate about helping you find the perfect fit—so you can move better and go further than you ever thought possible.
During your 30- minute appointment with our Fit Experts, they will perform a thorough analysis of your feet, biomechanics, and history.  This will guide them to help fit you with a sandal that meets your needs.

When it comes to finding the right sandals, fit is the most important component. That's why we developed our touchless 3D FitScan™ Technology. Within seconds, it captures thousands of data points to provide 10 specific measurements of your unique feet. It uses an artificial intelligence system with a worldwide database of over 5 million scans to compare individuals' footwear preferences with your specific foot shape!
Additionally, there are a lot of technical components that go into every sandal or shoe. These functional elements play an important role in how the shoe aids with walking or reduces pain. Together we will guide you through which elements apply to your needs.
Most importantly, we want you to feel the comfort and benefit of your perfect fit. Test your footwear in-store and leave with the confidence to move better and go further than you ever thought possible.
Since 1991, we've helped more than half a million customers find the perfect fit. We love staying active and helping you do the same.
If you have any questions, please call us at 604-200-3338 or make an appointment to visit us in-store.