Inspired by hardworking people like yourself, Redback boots are built to make your working life easier. Thanks to light-weight flexibility combined with heavy-duty durability Redback boots will support your feet all day long.
About Redback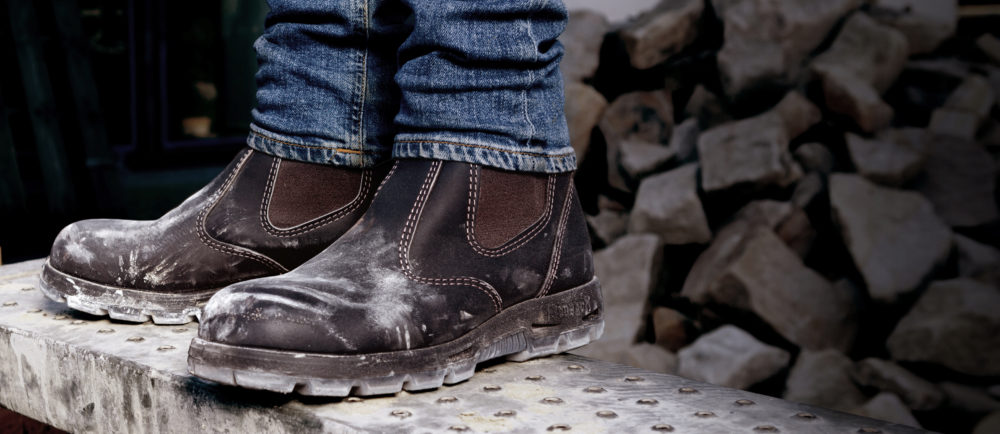 Introducing Redback, a brand that redefines the essence of work boots – where Australian craftsmanship meets innovative design to create a footwear experience like no other. Redback Boots are more than just footwear; they are a testament to the brand's commitment to making your working life easier.
At the heart of Redback Boots is the pride of being 100% Australian made work boots. Crafted with precision and authenticity, these boots encapsulate the rugged spirit of the Australian workforce. The use of full-grain leather ensures a level of durability that stands the test of time.
Designed with the hardworking individual in mind, Redback Boots are more than just a work boot. The boots boast a safe and comfortable design, acknowledging the importance of support during long hours of work. The emphasis on slip-resistant features ensures stability on various surfaces, offering confidence with every step. The boots are not just durable; they are engineered for longevity, making them the ideal choice for those who demand the utmost from their workwear.

Redback's commitment to craftsmanship also translates over to well-made lifestyle boots. Redback's line-up of boots are not only stylish but they are designed to keep your feet comfortably and supported all day long.
Redback Technology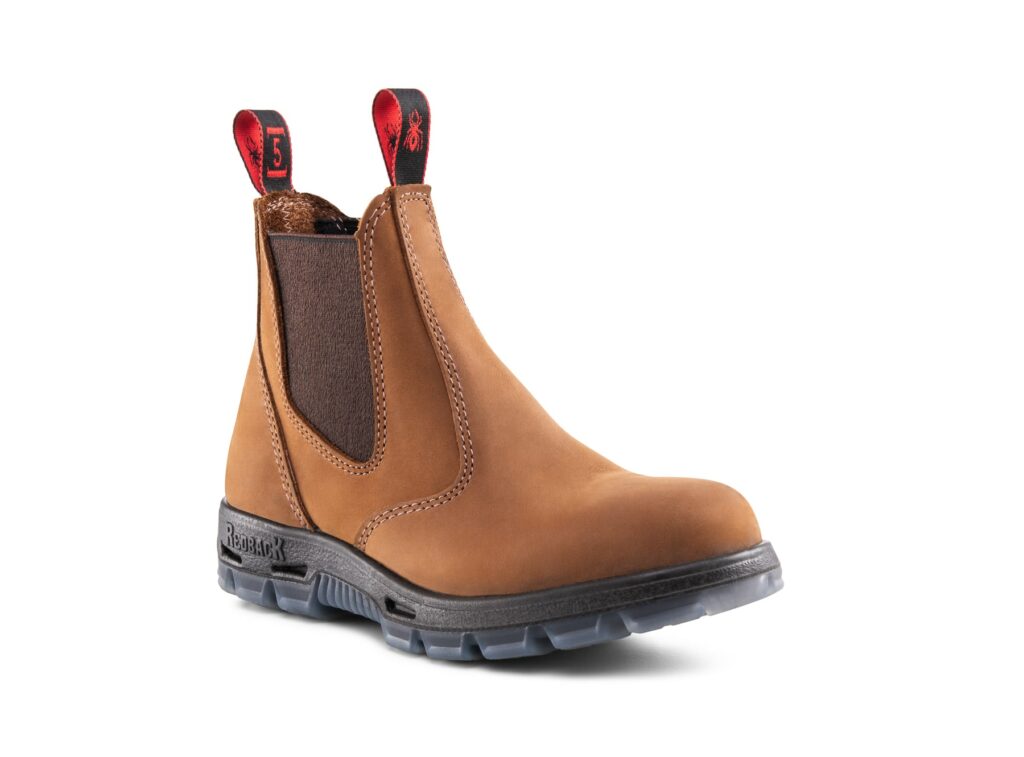 Redback Boots uses premium materials to ensure minimal wear and tear and maximum comfort. Feel your best, no matter how long you're on your feet. Here's an in-depth look at the features that make Redback boots stand out:
Pull-on Loops:
Efficiency meets convenience with thoughtfully designed pull-on loops. Crafted for seamless slip-on and off, these loops enhance the accessibility of your Redback boots, allowing you to get moving in no time.
Unique Heel Reinforcement:
Experience prolonged lateral stability and a refined heel shape without any rough edges, thanks to their three-layer counter design. This unique heel reinforcement sets Redback boots apart, ensuring durability and comfort with each step.
Support System:
The two-component Urethane Air-Cushion midsole features millions of tiny air bubbles. This design not only enhances shock absorption and energy return but also contributes to an overall lightweight feel, ensuring you stay comfortable throughout your day.
Anatomic Support:
Say good-bye to arch sagging and foot strain. Redback's innovative anatomic sole cradles the foot, reducing fatigue and alleviating lower body pain. Their boots are designed to support your feet like never before.
Footbed Insulation:
Enjoy thermal comfort and a footbed that molds to the unique shape of your feet. Redback boots prioritize insulation, ensuring your feet stay cozy and supported in varying conditions.
Sole Durability:
Crafted from cross-linked compression-molded translucent polyurethane, their soles boast unrivaled toughness. Resistant to cracking and splitting, these soles exhibit great flexibility even in cold temperatures. They are oil, acid, and slip-resistant, with a multi-directional lug design for increased traction on all surfaces.
Foot Smart Design:
Redback boots are engineered for optimal foot movement. The design encourages forefoot flexing while providing stability in the heel, ensuring maximum support and control. Recommended by leading podiatrists, Redback boots prioritize your foot health.
Tough, Supple Leather:
Redback takes pride in using premium full-grain leather that is 30% thicker than standard boot leather. The full chrome, oil-tanned leather ensures that Redback boots resist hardening and cracking, maintaining their shape over time. The result is a boot that combines toughness with suppleness for a lasting, comfortable fit.
What Makes Redback Kintec Approved?
Anatomical design to align with the Fit element of our

Fit System

. The boots are constructed in a way that promotes proper alignment and supports the natural contours of the foot, ensuring a comfortable and supportive fit.

The boots have a wide base, accommodating different foot widths and providing ample room for a secure fit. This not only caters to individuals with varying foot sizes but also provides ample room and minimizes any discomfort that might arise from a narrow design.

Comfortable! Attention to detail in the material and design process ensures a stylish but comfortable fit. 
What Models Does Kintec Carry?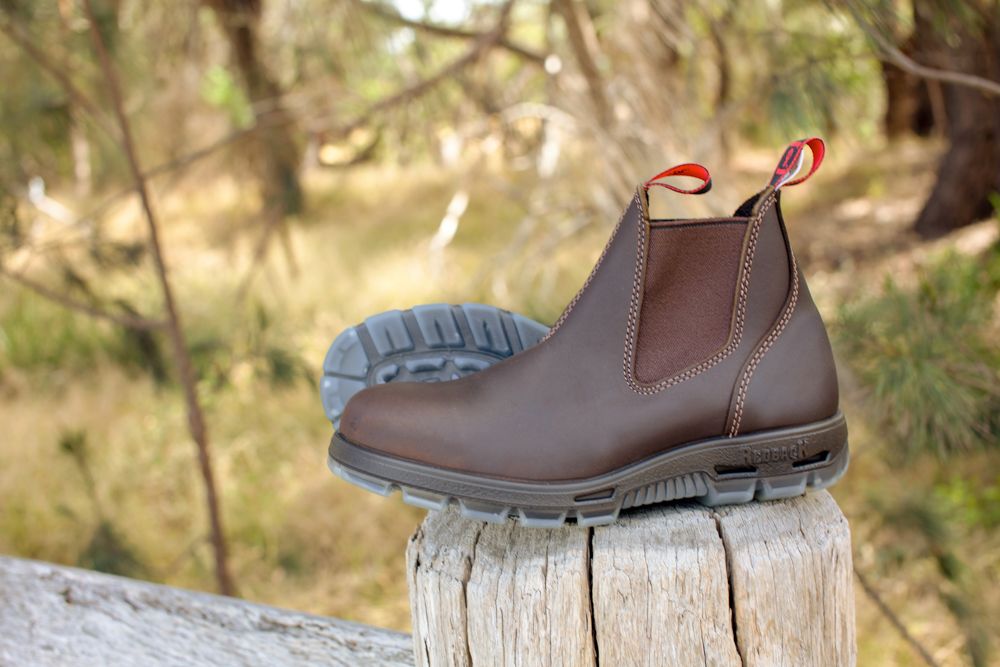 Redback Nevada
Designed specifically for wet Canadian seasons, the Nevada elevates the standards for waterproof boots. The Nevada stands out with its innovative use of weatherproof Puma Aquapel leather, crafted to withstand the challenges posed by Canadian winters. The Nevada offers:

V-cut elastic-sided design for easy wear

ProTec leathers that are water, heat, and chemical resistant

Clear TPU outsole renowned for its durability

Air cushion midsole provides superior comfort

Anatomical fit and torsional heel support ensures ergonomic wear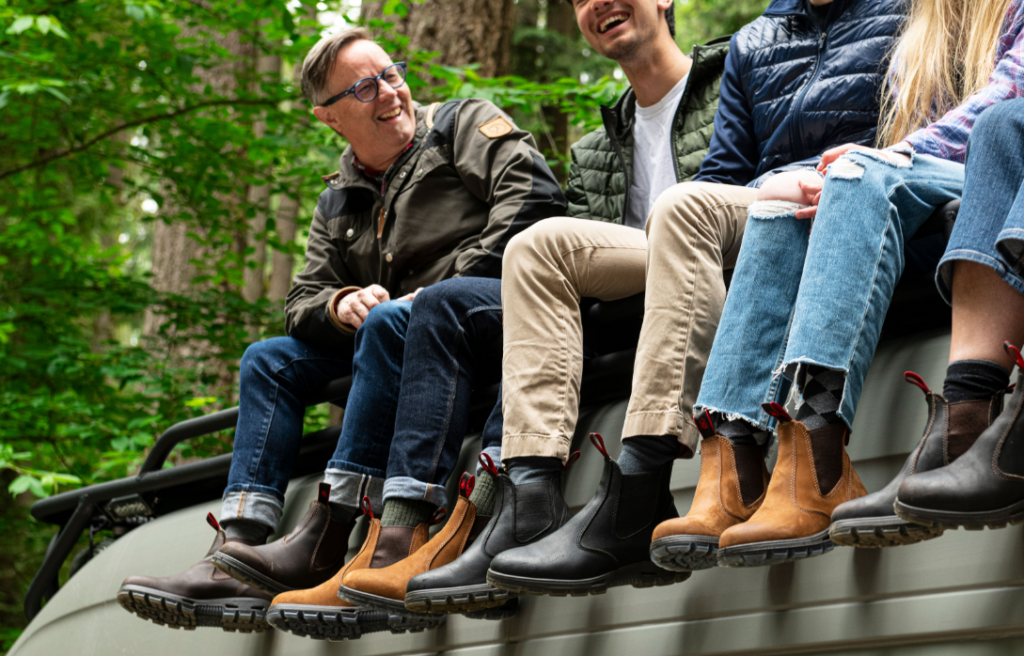 Redback Bobcat
As the quintessential Redback boot and a global favorite, the Redback Bobcat enjoys a stellar reputation for its unbeatable combination of comfort, fit, and style. The Bobcat features:

6" twin gore boot design for a classic look

Rigorously tested 2.6 mm full grain leather for lasting durability

Air cushion midsole enhances overall comfort

TPU outsole known for its hard-wearing properties

Anatomical fit and torsional heel support for optimal ergonomic support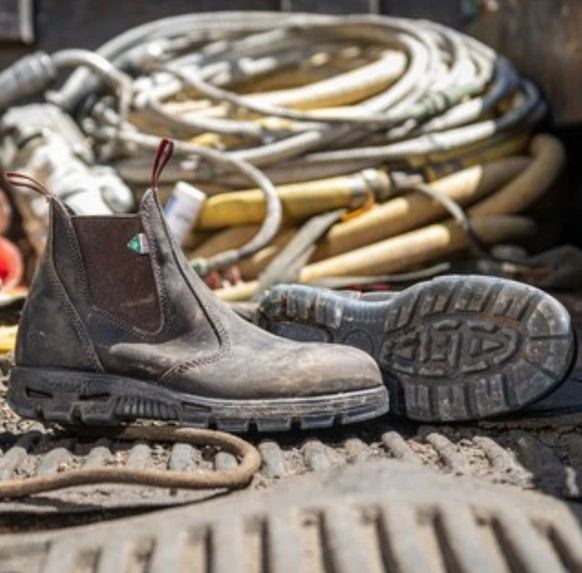 Redback Bobcat CSA
For those requiring work boots that adhere to stringent safety standards, the Redback Bobcat CSA is now CSA certified for work in Canada with the additional feature of a steel toe. This model offers:

CSA certification ensuring compliance with safety regulations

Lenzi puncture-proof midsole for enhanced protection

Oil, acid, and slip-resistant TPU outsole for reliable traction

Premium full grain leather upper, combining style with functionality

Steel toe to protect your feet on the job
How Can Kintec Help?
Your feet are your foundation, and we understand how foot pain, discomfort, and injury can have a big impact on your life. It's why we're so passionate about helping you find the perfect fit—so you can move better and go further than you ever thought possible.
During your 30- minute appointment with our Fit Experts, they will perform a thorough analysis of your feet, biomechanics, and history.  This will guide them to help fit you with a sandal that meets your needs.

When it comes to finding the right boots, fit is the most important component. That's why we developed our touchless 3D FitScan™ Technology. Within seconds, it captures thousands of data points to provide 10 specific measurements of your unique feet. It uses an artificial intelligence system with a worldwide database of over 5 million scans to compare individuals' footwear preferences with your specific foot shape!

Additionally, there are a lot of technical components that go into every boot. These functional elements play an important role in how the shoe aids with walking or reduces pain. Together we will guide you through which elements apply to your needs.

Most importantly, we want you to feel the comfort and benefit of your perfect fit. Test your footwear in-store and leave with the confidence to move better and go further than you ever thought possible.

Since 1991, we've helped more than half a million customers find the perfect fit. We love staying active and helping you do the same.

If you have any questions, please call us at 604-200-3338 or make an appointment to visit us in-store.