How Trekking Poles Can Help Improve Hip Health
Canadian wait times concerning hip health are now the longest they've ever been; fewer patients are receiving best-practices care, while more remain on waiting lists. As we age, it becomes more critical to take action steps towards preserving hip and overall health.
It has been proven that exercise can help manage the pain of hip osteoarthritis, lower the risk of falls and reduce the severity of fall-related injuries when they occur. The British Journal of Medicine found in a 2009 study that exercise was the single most effective way to reduce the symptoms of other various conditions, including Type 2 dibetes, musculoskeletal, cardiovascular, pulmonary, and neurological diseases.
Staying active also helps improve balance, as well as help you use more muscle tissue and gain bone mineral density.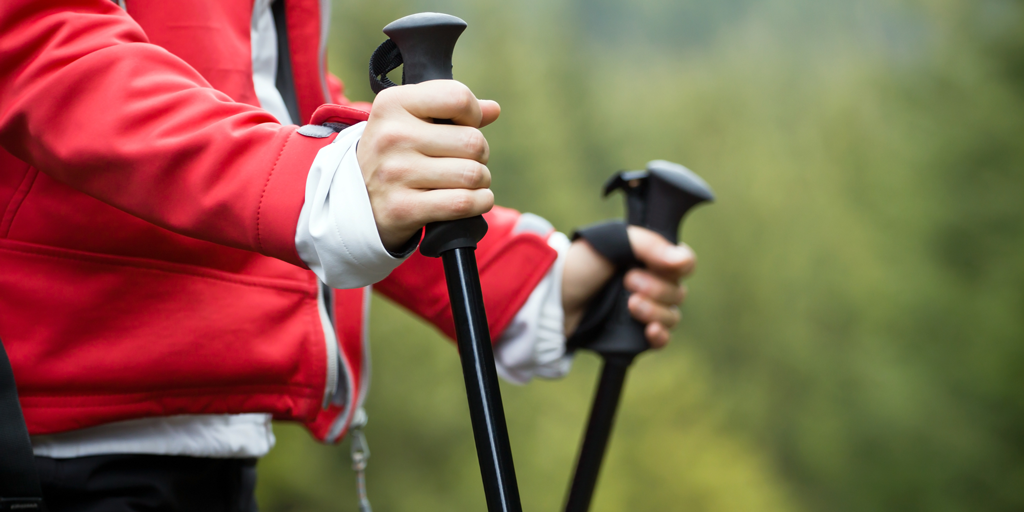 WATCH: 3 Easy Ways to Improve Hip Health into Old Age
Getting outdoors and hiking with trekking poles is a great way to naturally load the bones and joints, by way of stepping. This motion helps maintain bone density and promote good bone health. It allows you to use more muscle, burn more calories, and stay more comfortable than standard walking or hiking.
However, because the effort is distributed throughout your body, it is easier to work harder.
There are several different types of trekking poles on the market today – from those for serious backpackers to those who need assistance in walking around the block.
Black Diamond FLZ
The Black Diamond Distance FLZ is strong, supportive and easy to adjust when you need to adapt to the current conditions. With a three-section foldable design, the pole locking system on this model is secure, fast and easy to deploy.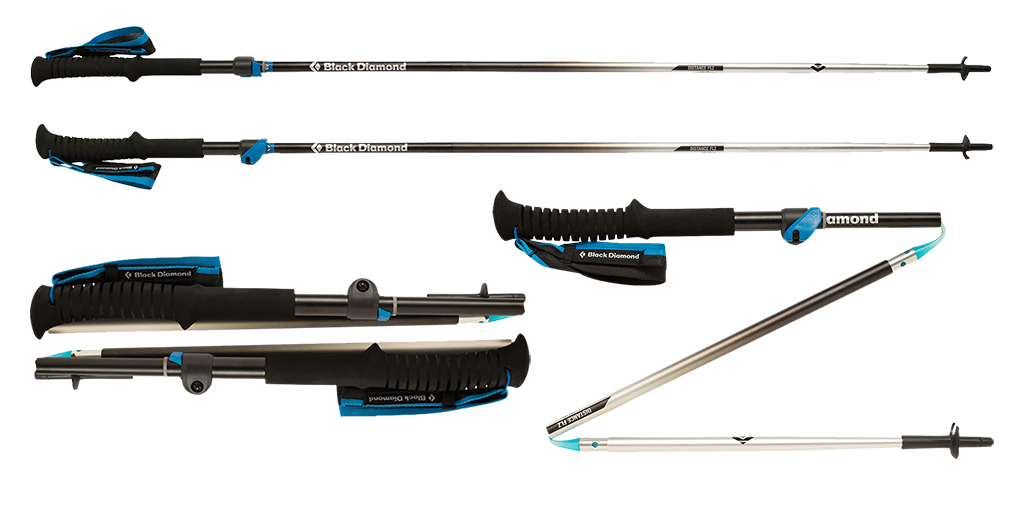 Other Features:
Aluminum construction
Speed cone deployment/FlickLock adjustability
Lightweight EVA foam grip and breathable, moisture-wicking strap
Non-slip EVA foam mini-grip extension
Interchangeable, non-scarring rubber Tech Tips
Stopper basket with shaft catcher to secure folded sections
Urban Poling Activators
Designed for balance and taking more pressure off your back and lower joints, ACTIVATOR™ poles can be used indoors as well as outdoors, in all seasons.

These poles are very helpful tools if you have recently had a hip or knee replacement surgery, or have a chronic condition that affects your balance or grip strength.
Other Features:
Easy & safe button locking system
New ergonomic CoreGrip designed for effective core strengthening and wrist support
Strapless, for injury prevention
Bell Shape Tips provide greater stability than boot shape tip
3 Anti-Vibration Features reduce impact on joints
Telescopes 4 feet to 6 feet inches, collapsible for storage/travel
Carbide steel tip provides stability in slippery conditions
READ MORE: Improving Hip Health and Staying Active into Old Age
Talk to an Expert!
If you have any questions about using trekking poles and staying active into old age, a Kintec Fitting Expert can provide some solutions. Visit us at one of our many Lower Mainland locations today!
Comments