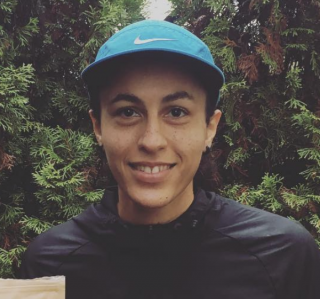 Tamara Harris
Hometown
New Westminster, BC
Resides
New Westminster, BC
I am a Canadian middle-distance runner from New Westminster. Sports were a big part of my life growing up, mainly doing track, basketball and lacrosse. Running is something I have always enjoyed doing and was one of my favourite aspects of all the sports I played.
In high school, I ran the 400mH but it wasn't my single focus. Lacrosse was a big part of my life then and it wasn't until I went to UBC that I decided to focus on just track. In University I ran for UBC, my coach introduced the idea of competing in the 800m to me and since then it's been one of my favourite events, apart from the 400mH, which I recently started doing again. At UBC I came 4th in the 800m at nationals as well as a 2x 800m-relay NAIA national champion. I also added cross country to the mix, helping the women's UBC team win NAIA national cross country championships for the 3rd year in a row, coming 29th individually.
Running has also given me multiple opportunities to travel around the world, including Poland, France, New York, and various other places in the US and Canada.
7th in 400mH at 2017 Canadian Nationals